Powerful, beautiful and inventive, the Victorian era was a golden age for sculpture. Tate Britain's exhibition Sculpture Victorious celebrates some of the most astonishing and lavish works produced in this groundbreaking period.
Exploring the original techniques and materials developed during this time, the exhibition brings to light the ingenuity and creativity of the Victorian age. In a period of unparalleled innovation across industries, Victorian sculpture profited from ground-breaking new materials and methods that created a thrilling and cutting edge environment for Victorian sculptors.
The exhibition includes many extraordinary objects, from magnificent marble, limewood and ceramic sculpture shown at the Great Exhibitions, to exquisite jewellery and silverwork, and ornate carving of beauty and wonder such as Monti's Veiled Vestal.
Works from the exhibition touch on all aspects of Victorian life, exploring domestic politics, the reach of the empire, and the impact of the scientific and industrial age. The Sculpture Victorious exhibition at Tate Britain is on until 25 May.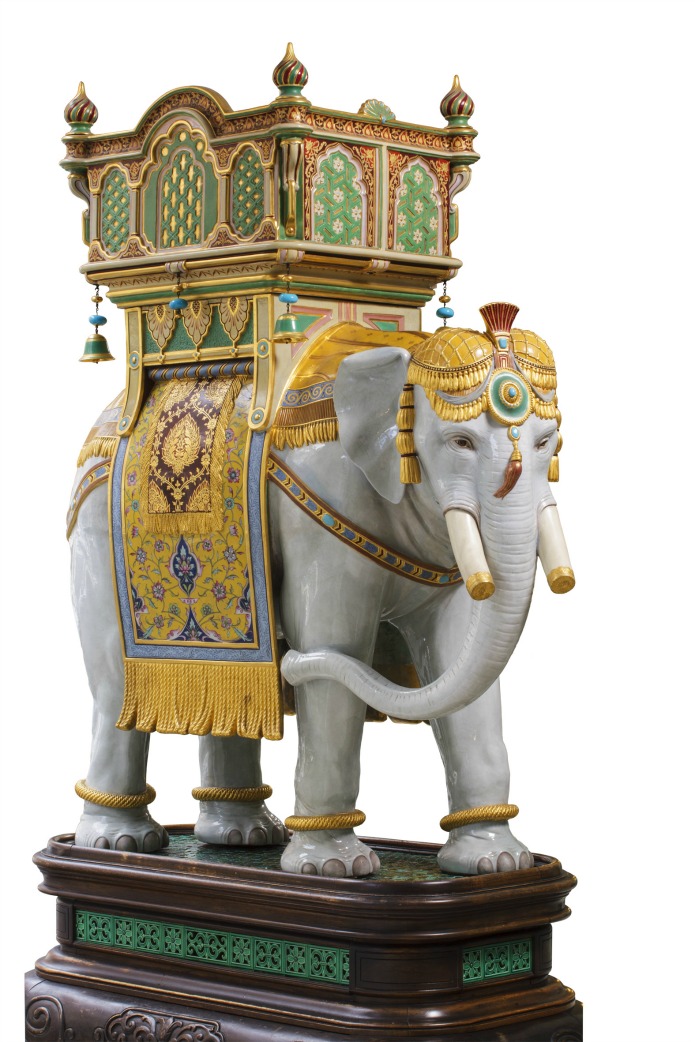 Elephant 1889. Photo: ©Thomas Goode & Co. Ltd., London.