Dorset County Museum will be the first place to host Dippy the Diplodocus when it temporarily moves out of its London home. The Natural History Museum is having a big front-of-house makeover. A blue whale skeleton is being put in the dinosaur's prominent position by the main entrance – and so Dippy is going on the road. The plaster-of-Paris model will be on show in London for the last time on 4 January.
Conservators will then spend the next 12 months getting it ready for its trip around the United Kingdom. After Dorset, 21m-long Dippy will visit Birmingham Museum; Ulster Museum; Kelvingrove Art Gallery and Museum, Glasgow; Great North Museum, Newcastle; the National Assembly for Wales; Number One Riverside, Rochdale; and Norwich Cathedral. With support from the Garfield Weston Foundation, each museum will use Dippy's visit to showcase their local nature and natural history collections, building partnerships between regional cultural, scientific and wildlife organisations.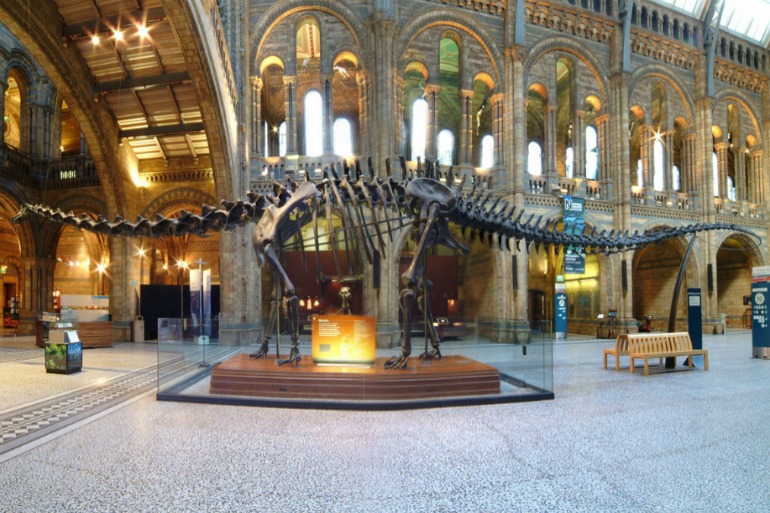 Dippy the Diplodocus at Natural History Museum. Photo Credit: © Natural History Museum.