Be awestruck as huge fossils and life-size models of mammoths and their relative's tower above you and meet Lyuba, the world's most complete mammoth, as she takes centre stage in the Mammoth's Ice Age Giants exhibition at the Natural History Museum.
Background on Lyuba (pronounced Loo-ba) who makes her first appearance in Western Europe at this exhibition indicates that she is a baby woolly mammoth discovered in Russia's Yamal Peninsula of Siberia in May 2007. She is thought to have died 42,000 years ago at just one month old. Lubya can be seen at the London's Natural History Museum from 23 May –7 September 2014. Admission charges apply.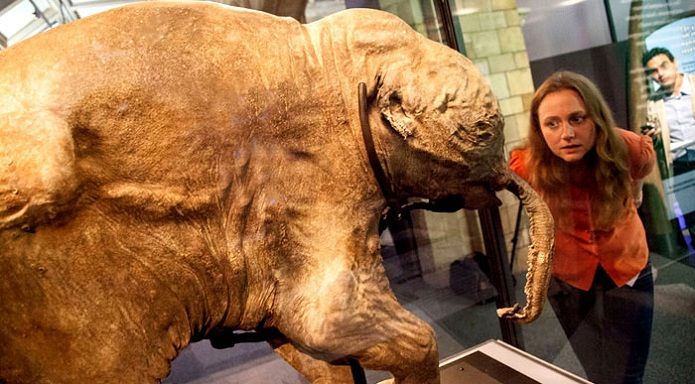 Lyuba the woolly mammoth, Mammuthus primigenius, is 85cm tall and 130cm long, about the size of a large dog. Photo: ©Natural History Museum.
END
Would you like to explore London and beyond with a highly qualified and enthusiastic Blue Badge Tourist Guide? Use our Guide Match service to find the perfect one for you!