The Design Museum is currently showcasing an exhibition of American architect Louis Kahn (1901-1974) who is regarded as one of the great master builders of the Twentieth Century. Kahn created buildings of monumental beauty with powerful universal symbolism.
This exhibition encompasses an unprecedented and diverse range of architectural models, original drawings, travel sketches, photographs and films. Highlights of the exhibition include a four-metre high model of the spectacular City Tower designed for Philadelphia (1952-57), as well as previously unseen film footage shot by Kahn's son Nathaniel Kahn, director of the film 'My Architect'. The exhibition at the Design Museum on from 9 July until 12 October 2014.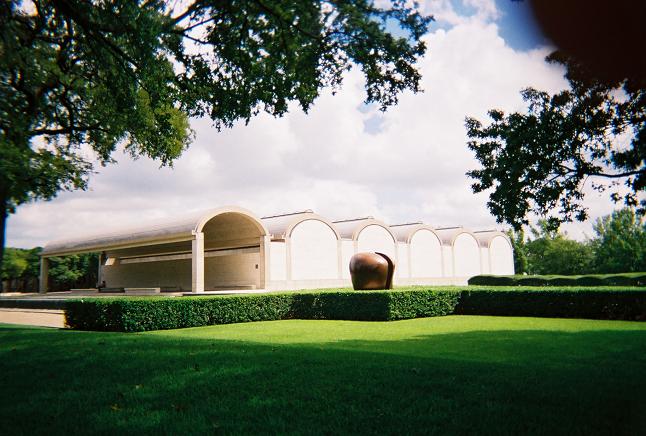 Kimberly Art Museum designed by Louis Kahn. Photo: ©DBinfo via Wikimedia Commons.
END
Would you like to explore London and beyond with a highly qualified and enthusiastic Blue Badge Tourist Guide? Use our Guide Match service to find the perfect one for you!