A new exhibition featuring the works of Georgia O'Keeffe will be held at the Tate Modern museum in London.
Georgia O'Keeffe is an American icon and fundamentally important to the history of modernism. She is best known for her paintings of magnified flowers, animal skulls, and New Mexico desert landscapes. Making her debut in 1916, she was immediately recognised as a trailblazing artist.
The exhibition brings together over 100 of her most important works from six decades of her career, including Jimson Weed/White Flower No. 1 1932, the most expensive painting by a female artist ever sold at auction – the owner Walmart heiress Alice Walton paid £28m for it.
There are no works by Georgia O'Keeffe in any public collections across the United Kingdom, so this is a once-in-a-lifetime opportunity for audiences outside the United States to view the exceptional beauty and skill of her remarkable paintings. The Georgia O'Keeffe exhibition at Tate Modern runs 6 July – 30 October 2016.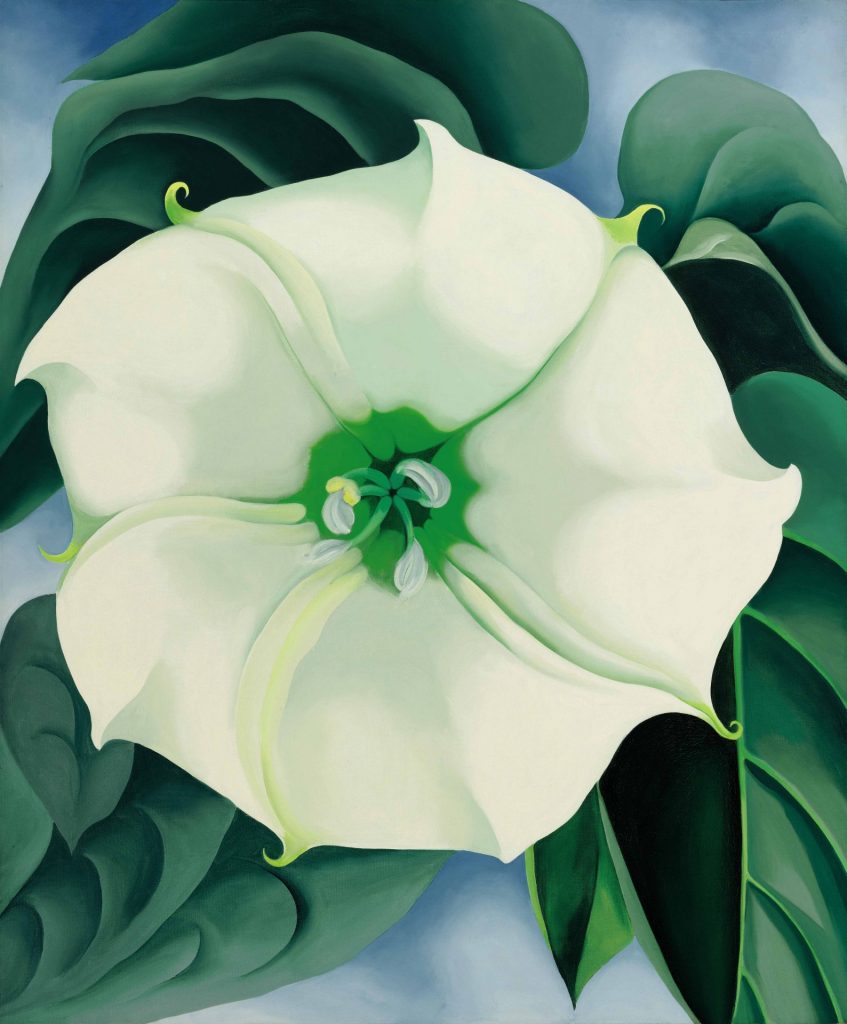 Georgia O'Keeffe 1887-1986, Jimson Weed/White Flower No. 1 1932, Oil paint on canvas, 48 x 40 inches, Crystal Bridges Museum of American Art, Arkansas, USA. Photo Credit: © 2016 Georgia O'Keeffe Museum/DACS, London.