The Natural History Museum has received its largest donation but a much-loved feature, a dinosaur replica, Dippy could be removed. Sir Michael Hintze gave the London museum £5m to improve galleries and aid research.
In recognition, the museum has named its central atrium 'Hintze Hall' and started a multi-million-pound redevelopment over the next three years. However, the redevelopment could see the removal of Dippy. The feature is a near-complete model of a Diplodocus carnegii uncovered in the USA in 1898. Sir Michael, who founded CQS Asset Management, has also donated millions to the Victoria & Albert Museum and the National Gallery.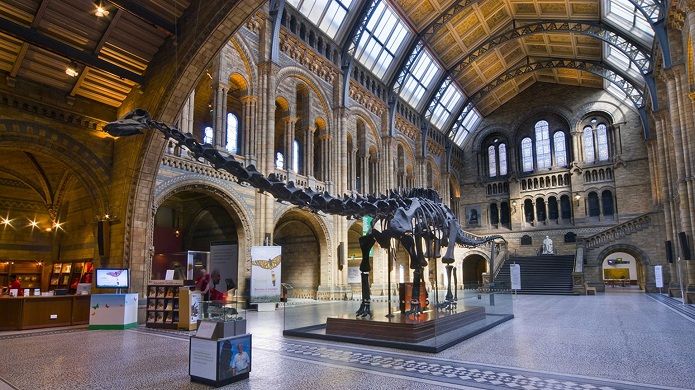 Dippy in The Central Hall at Natural History Museum. Photo: © natural History Museum.
END
Would you like to explore London and beyond with a highly qualified and enthusiastic Blue Badge Tourist Guide? Use our Guide Match service to find the perfect one for you!