A new exhibition showcasing the career of British Pop artist Allen Jones, from the 1960s (when alongside peers like Hockney and Caulfield he was closely associated with the rise of Pop Art) to the present day will open at the Royal Academy of Arts.
Instead of a chronological approach, connections and themes are traced over the decades showing a visual language fusing painterly tradition with the iconography of city life, theatre, and advertising – a language inspired by American consumer culture and the graphic of Warhol and Lichtenstein. The exhibition includes the artist's renowned 'furniture' works, and also large steel sculptures, colourful canvases and the rarely seen storyboards he uses to plan many of his compositions. The Allen Jones RA exhibition at the Royal Academy of Arts in London is on from 13 November 2014 – 25 January 2015.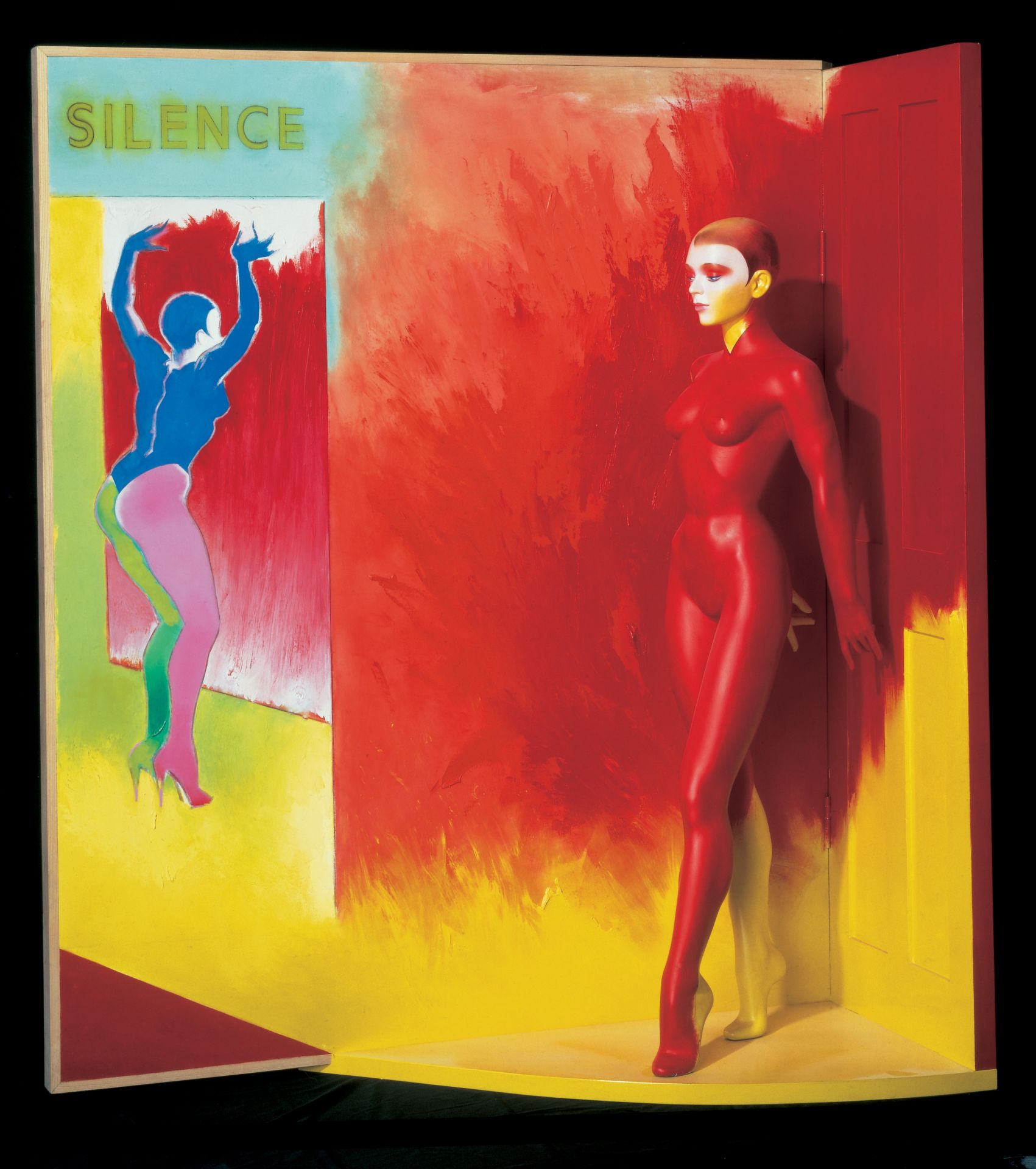 Allen Jones RA, Stand In, 1991/2. Oil on plywood and fibreglass, 185 x 185 x 63 cm. Banbury, Private Collection. Photo: © Image courtesy of the artist © Allen Jones.
END
Would you like to explore London and beyond with a highly qualified and enthusiastic Blue Badge Tourist Guide? Use our Guide Match service to find the perfect one for you!