London welcomed more international visitors than ever before in 2014. The city's cultural attractions and world-class sporting events proving irresistible draws for millions, according to new figures released by the Office for National Statistics International Passenger Survey (IPS).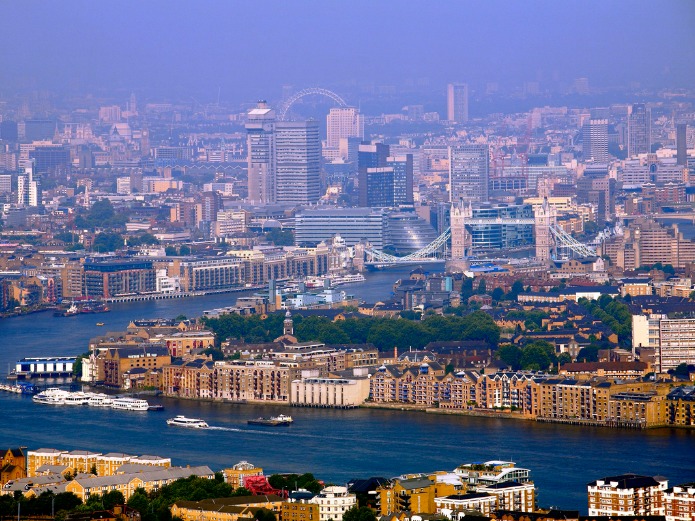 View of London from the Docklands area. Photo: © Visit London.
The new figures show there were 17.4 million visits to the city in 2014, up 3.5% from the previous record of 16.8million visits in 2013. The surge in visitors since the 2012 Olympic Games has been welcomed by businesses as international visitors are spending more in the city's restaurants, hotels and attractions than ever before. In 2014, visitors boosted London's economy by £11.8 billion compared to £11.5 billion in 2013, an increase of 3%.

The uplift in visitor numbers is reflected across Britain, which welcomed nearly 34.4 million visitors, a 5.2% increase compared to 2013. International tourists spent £21.8 billion, up 2.8% compared to the previous year. A record 58 million people from the United Kingdom and overseas visited London's 40 most popular tourist attractions last year, up four percent compared to 2013, according to the Attractions Monitor, a detailed visitor survey compiled by London & Partners, the Mayor's international promotional company for the city.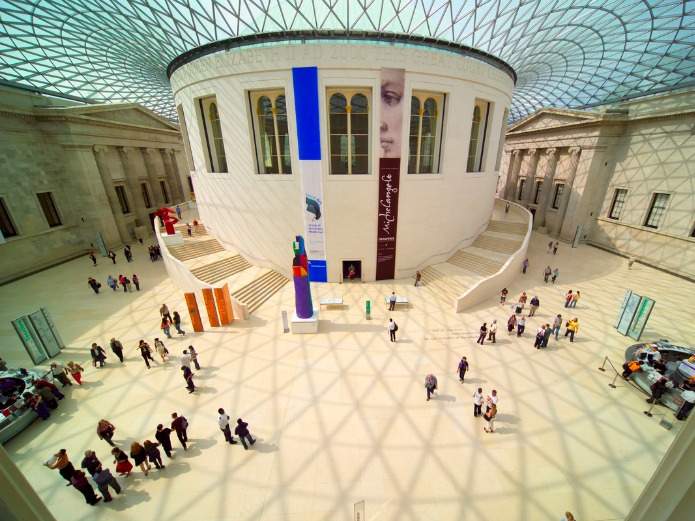 The Great Court at the British Museum one of the top tourist attractions in London. Photo: © Visit London.
Driven by the 100th Anniversary of World War I, one of the most significant trends was an increase in people visiting military exhibitions, which rose by 22% to 3.6million. The Tower of London's Blood Swept Lands and Seas of Red, captured the world's attention, with more than 5 million people visiting the display. Maritime attractions, such as the HMS Belfast, also increased 13% to 3m visits.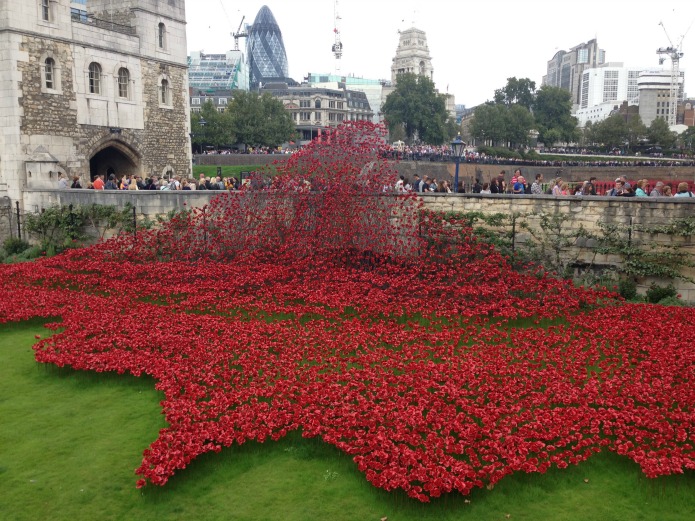 Part of the popular Tower of London: Blood Swept Lands and Seas of Red installation. Photo: © Ursula Petula Barzey.
This year London has secured some of the world's best exhibitions including Goya: the Portraits at the National Gallery, No Colour Bar at the Guildhall Art Gallery, The World Goes Pop at the Tate Modern, and the phenomenally popular Alexander McQueen: Savage Beauty at the Victoria & Albert Museum. London will also host Formula E, the NFL International Series, and some of the biggest matches in the 2015 Rugby World Cup.