The 800th Lord Mayor's Show in London will be held on Saturday 14 November 2015 and starts at 09.00 with a river pageant. The Lord Mayor will be travelling to the City in a flotilla of traditional Thames barges and small boats, including the famous QRB Gloriana. Tower Bridge opens in salute at 09.25 and the new Lord Mayor alights at HMS President ten minutes later.
The Lord Mayor's Procession with over 7,000 participants, 20 bands, 150 horses, hundreds of other carriages, carts, coaches and other vehicles sets off from Mansion House at 11am. It pauses at the Royal Courts while the Lord Mayor gives his oath and then returns up the Victoria Embankment at about 1pm. The Lord Mayor will get back to Mansion House just after 2pm. City of London Guide Lecturers will be giving free walking tours from 15.00. Participants are encouraged to give a donation to the Lord Mayor's Appeal. There will be fireworks over the Thames at 17.15.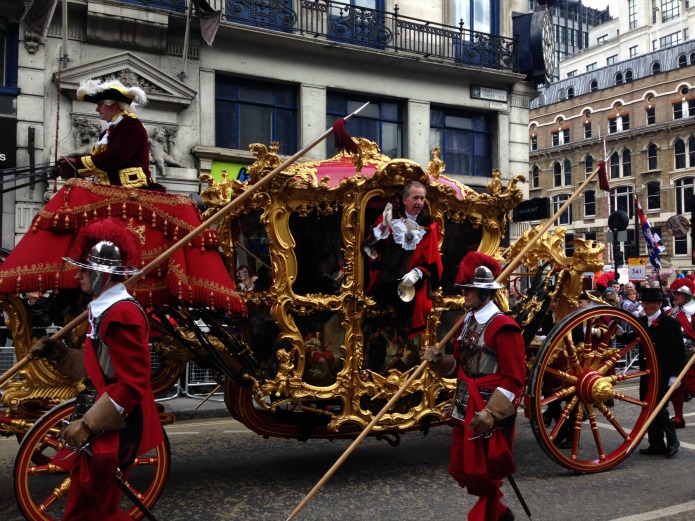 2014 Lord Mayor – Alderman Alan Yarrow during the procession waving from the iconic Lord Mayor's state coach. Photo: © Ursula Petula Barzey.
Overseeing this year's event will be a Swedish-born ship-broking executive who has been named the new Lord Mayor of London. Jeffrey Evans, a managing director at Clarksons shipping, has been a familiar figure in the City since he was appointed Sheriff of the City of London Corporation a year ago. Jeffrey Evans, who became Lord Mountevans last December, will be the 688th mayor. Born in Gothenburg, Sweden, Jeffrey Evans is Cambridge-educated and has worked in the City since 1972 when he joined Clarksons as a graduate trainee. He serves on the City's Education Board, is vice-chairman of the City of London Academy, Islington. He is also an Almoner of Christ's Hospital School. He is married to Juliet and has two children.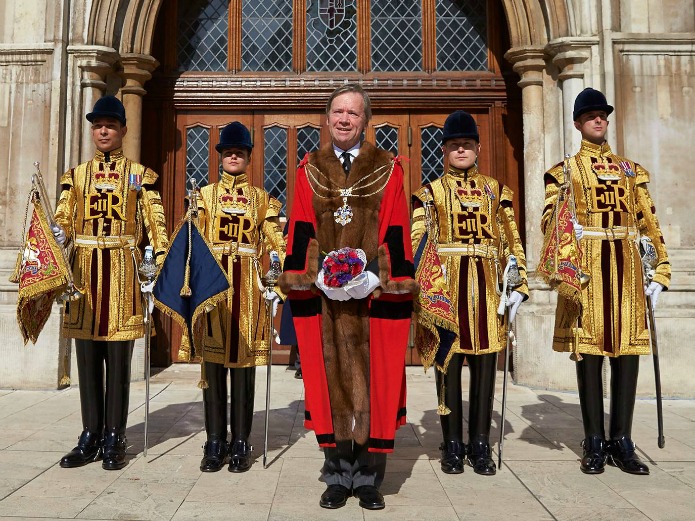 2015 Lord Mayor – Jeffrey Evans. Photo: © Lord Mayor's Show.
For more information about the 800th anniversary of this historic event, visit the website for The Lord Mayor's Show.