6 Events To Mark The 400th Anniversary of William Shakespeare's Death
2016 is the year of Shakespeare as the 23rd April will see the 400th anniversary of his death and there is a whole range of exhibitions, plays and events planned to remember him.  In the theatre we have already seen A Winter's Tale starring Sir Kenneth Branagh and Dame Judi Dench and later this year Romeo and Juliet starring Sir Derek Jacobi and Lily James is on at the Garrick. Branagh is also involved with Film London creating new commissions for the anniversary which will include The Hungry, a UK-Indian co-production – a contemporary retelling of Titus Andronicus – as well as short films by all-female directors, animations and a BBC documentary.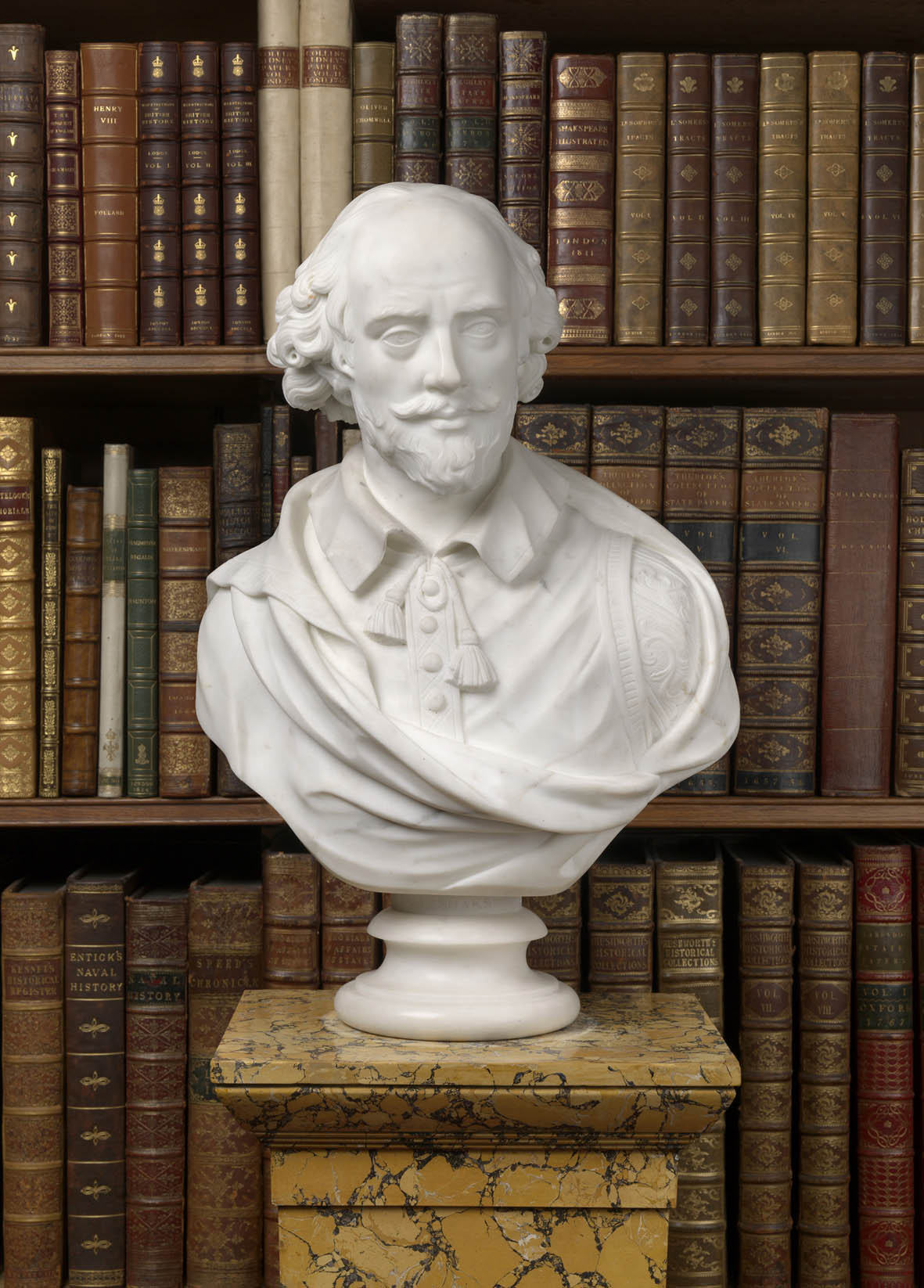 A marble William Shakespeare bust attributed to John Cheere, late 18th century.   Photo credit: Royal Trust Collection.  ©Her Majesty Queen Elizabeth II 2015.  
Below is a selection of 2016 major events happening in London and beyond to mark the 400th anniversary of William Shakespeare's death.
1.  Shakespeare's Globe: The Complete Walk
A series of 37 films to bring Shakespeare to the public will be the Globe's contribution to the 400th anniversary commemorations of the playwright's death. The project, entitled The Complete Walk, will see ten-minute-long films broadcast on 37 cinema screens along the Thames, bringing each play to life through choice lines from locations around the world.  They will run over the same weekend, 23-24 April, as an RSC show in Stratford, an evening expected to feature sonnets, songs, ballet, musicals and rap all inspired by the bard and to be broadcast by the BBC. Dominic Dromgoole, the artistic director of the Globe, said its new films would be aimed at the social-media generation, but would not compromise on language. The commemorations will also include the return of Hamlet from its round-the- world tour, in which it performed in 98% of countries excepting war zones and North Korea.
2.  Windsor Castle:  Shakespeare in the Royal Library
Shakespeare in the Royal Library explores Shakespeare's connections with Windsor and the royal court, the works of Shakespeare collected by the royal family, accounts of performances at Windsor Castle, and art by members of the royal family inspired by Shakespeare's plays 13 February – 1 January.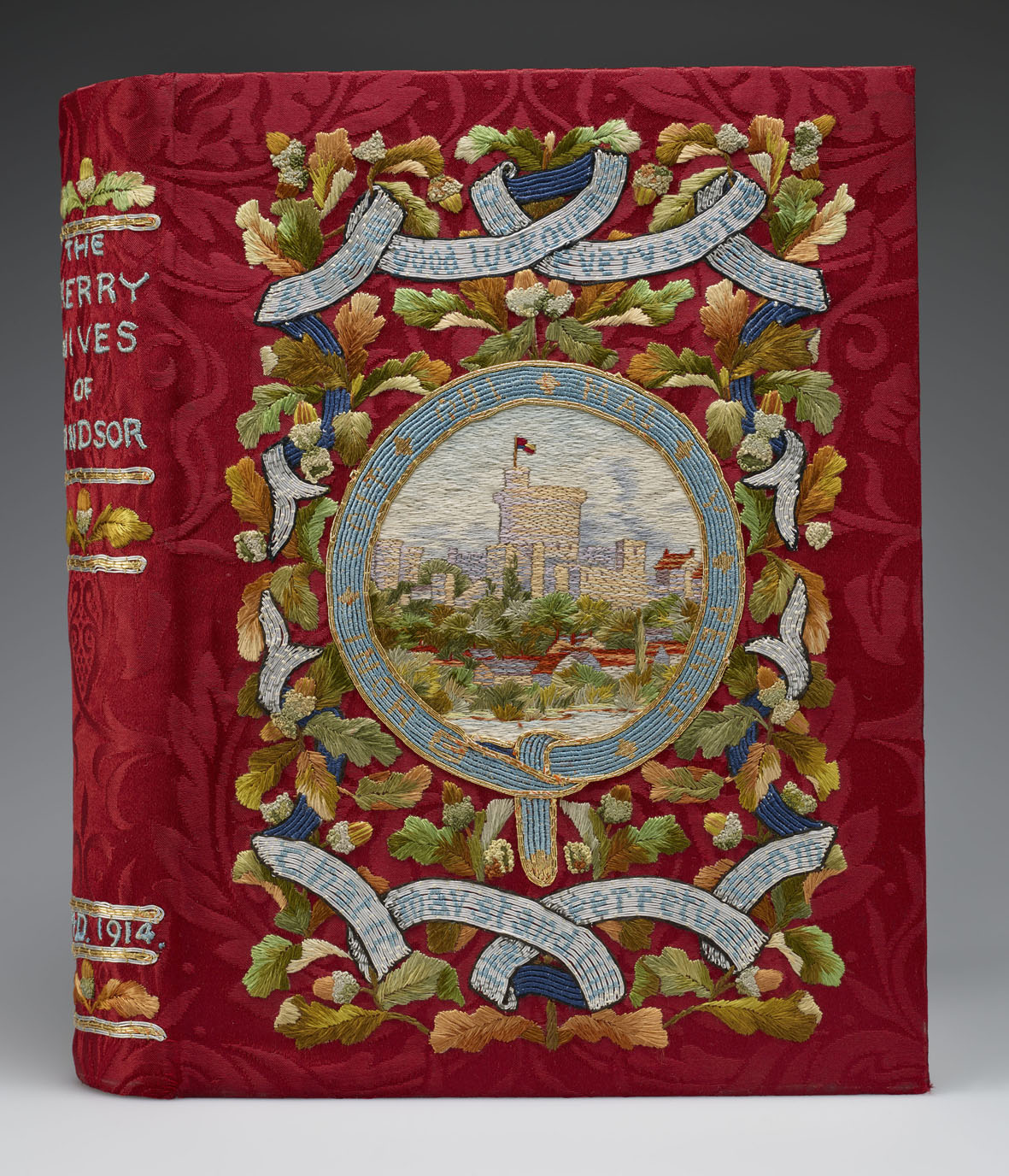 William Shakespeare, The Merry Wives of Windsor, 1910.   Photo credit: Royal Trust Collection.  ©Her Majesty Queen Elizabeth II 2015.
3.  British Library:  Shakespeare in Ten Acts  
The Shakespeare in 10 Acts exhibition will explore the impact of ten significant theatrical moments from Shakespeare's first production of Hamlet to a digital-age deconstruction for the 21st century. Many say Shakespeare's work is universal, but his plays have been constantly reinvented to suit the times – think of Sir Laurence Olivier and his Henry V in comparison to the recent version at the Barbican. The exhibition will have on display the only surviving play-script in Shakespeare's hand, two of only six authentic Shakespeare signatures, and rare printed editions including the First Folio. 15 April – 6 September.
4.  Stratford upon Avon
In April the Other Place reopens in Stratford upon Avon with tours costing £8.50 and a chance to look at some of the 30,000 outfits in the costume store. In the same month Shakespeare's Schoolroom and Guildhall will open to the public with interactive displays. In June the Swan at Royal Shakespeare Company will be exhibiting original set designs and rarely seen props.  Whilst work goes on to complete the new tribute to Shakespeare in time for the 400th anniversary of his death, a dig at New Place, Stratford upon Avon, has discovered the cold storage and hearth area of his home as well as a brew house. Locating this has led to the archaeologists being able to fit the rest of the house which included a great chamber and gallery with more than 20 rooms and 10 fireplaces. The new exhibition centre on site will have a gateway entrance in the same place as Shakespeare's front door. Bronze strips will outline the shape of the house and specially commissioned artworks will represent his plays and sonnets. It is due to open summer 2016.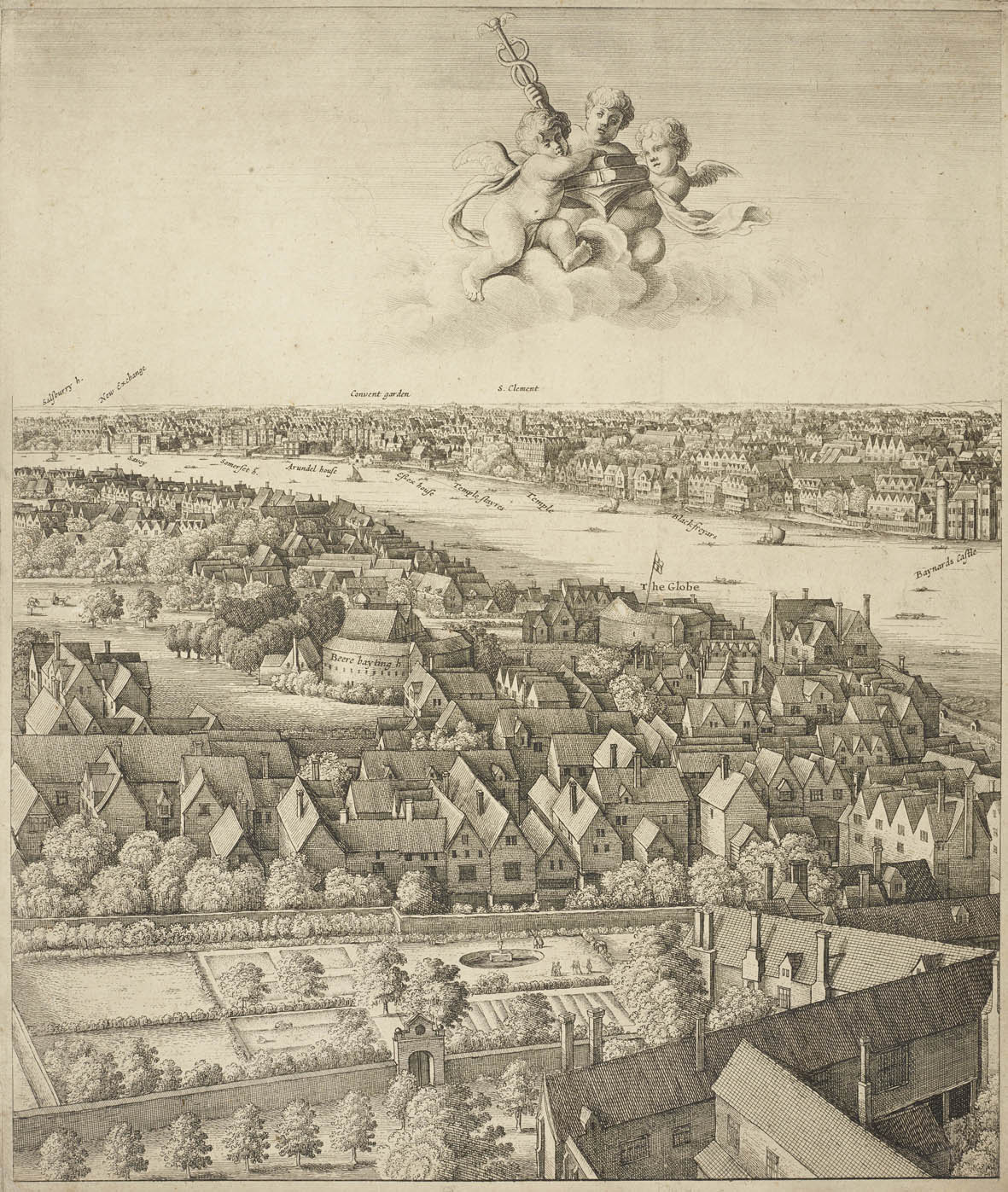 Wenceslaus Hollar, London, the Long View, 1647.   Photo credit: Royal Trust Collection.  ©Her Majesty Queen Elizabeth II 2015.
5.  Somerset House:  By Me – William Shakespeare a Life in Writing
By Me – William Shakespeare a Life in Writing is an exhibition presented by the National Archives and Kings College. It looks at Shakespeare's will and other documents through research and scientific analysis and focuses on why these documents were created and what they tell us about Shakespeare.   Dates for this exhibition are:  3 February – 29 May  2016.
6.  Guildhall City of London Heritage Gallery: Shakespeare woz ere
As part of the Shakespeare woz ere festival, Guildhall will have a display featuring the deed with Shakespeare's signature and Guildhall Library's copy of the First Folio is on view until 31 March 2016.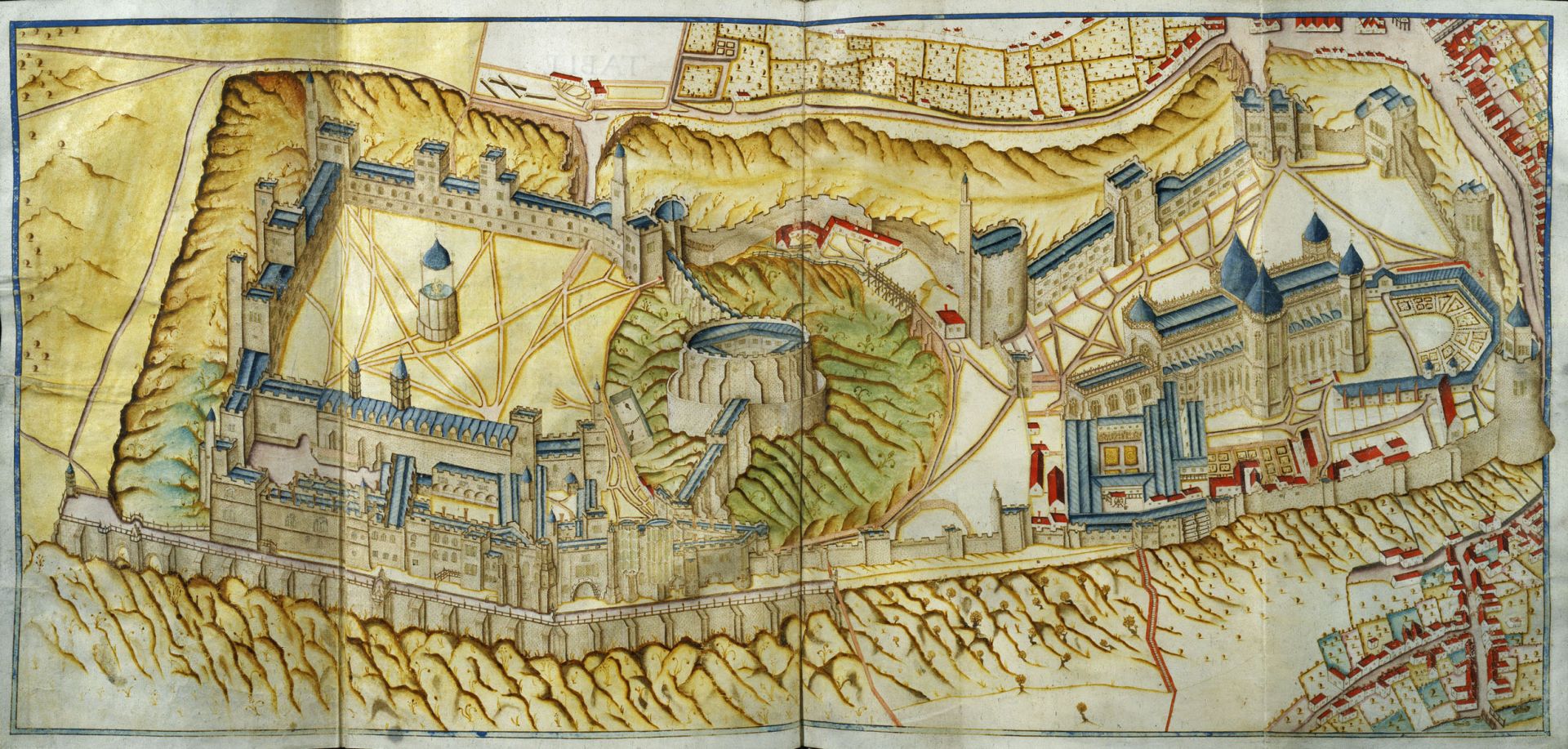 John Norden, The Description of The Honor of Windesor, 1607.   Photo credit: Royal Trust Collection.  ©Her Majesty Queen Elizabeth II 2015.
These are but six of the major events that are part of a year long celebration of William Shakespeare's incredible 400 year legacy.   For more leading cultural, creative and educational events in and around London, be sure to check out the Shakespeare400 website.

Karen Sharpe
I was born in London and have lived there for most of my life although I have now 'decamped' to what is known as the suburbs.
I have worked for an antiques removal/shipping company before joining the Metropolitan Police Force where I enjoyed a varied career for 14years. Since leaving I followed up…
You may also like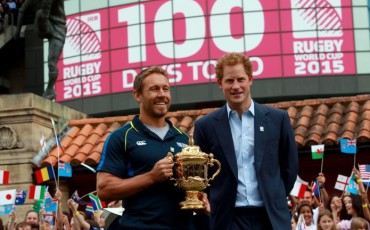 28 August 2015
For London 2012 guides, there is now a definite sense of deja vu about Twickenham Stadium. Hospitality suites? Media centres? Opening ceremonies? Closing ceremonies? 18 September sees the opening game at Twickenham of the 8th Rugby World Cup when England takes on Fiji.
Read more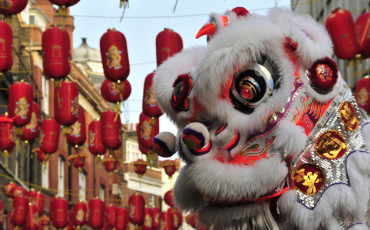 13 February 2015
London's annual Chinese New Year celebrations, the biggest in the world outside China, starts with a small ceremonial event on Saturday 21 February, but the majority of the festivities will take place on Sunday 22 February.
Read more