Want take in a great view of London while dining on a delicious meal?  Then consider these four fine dining restaurants with fantastic view of London's skyline.
1. Ting 
Location: 32 London Bridge Street, London, SE1 9SG
At the Shard's Shangri-La hotel, the 35th floor restaurant makes its long-awaited entrance. Ting is a meeting of East and West. Elevation-chasers should visit the bar on level 52 for digestifs. The east-facing window seats are best.
2.  SkyGarden 
Location: Levels 35 – 37, 20 Fenchurch Street, City of London, London EC3
Twenty Fenchurch Street, AKA the Walkie Talkie, grabbed attention last year when light reflected from its concave glass façade melted parts of a car. Now it has two rooftop restaurants, set in a covered 'sky garden.'  Best view is from the front of Darwin's Brasserie's upper level.
3.  Min Jiang 
Location: Royal Garden Hotel, 2-24 Kensington High Street, London W8 4PT
What they lack in altitude they make up for in splendour. Popular with travellers from the Far East who want a taste of China.
4.  City Social  
Location: Tower 42, 25 Old Broad Street, London EC2N 1HQ
Jason Atherton's latest venture on the 24th floor of the old 'NatWest Tower.' The best views are from table 14.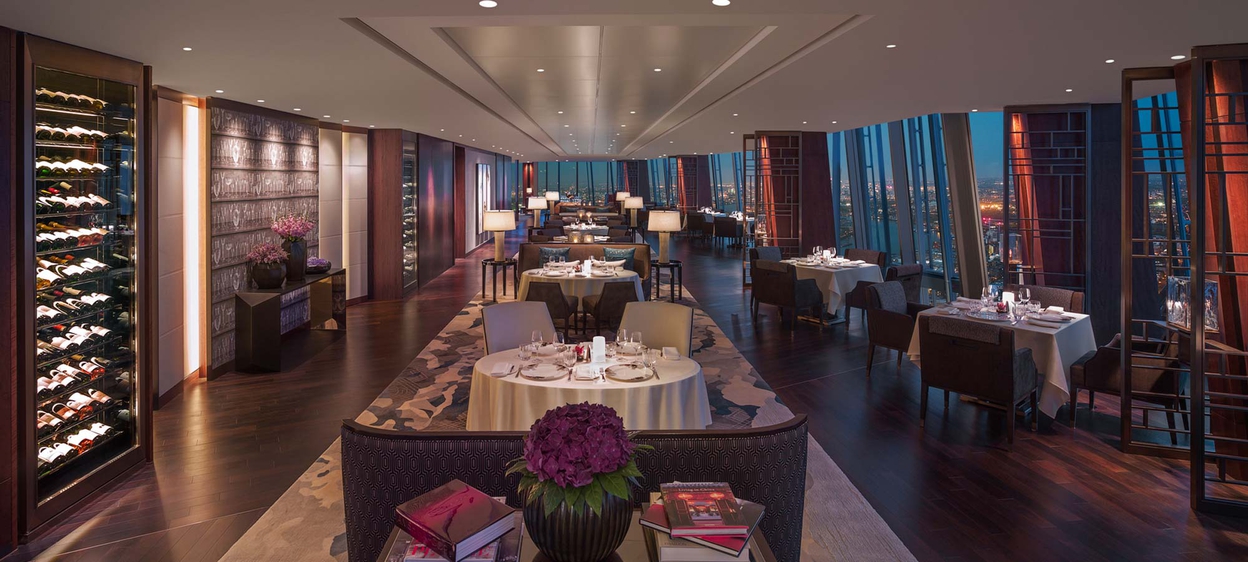 Ting: Situated 128 metres above ground level, the restaurant offers views of St Paul's Cathedral, The City of London, The Tower of London, Tower Bridge, Canary Wharf and other famous landmarks. Photo: ©TheShard.