It is too soon to claim that the common ancestor of dinosaurs had feathers, according to research by scientists at the Natural History Museum, Royal Ontario Museum and Uppsala University.
A new study, published in the journal Biology Letters recently, suggests that feathers were less prevalent among dinosaurs than previously believed. Scientists examined the fossil record of dinosaur skin and combined this with an evolutionary tree to assess the probability of feathers appearing in different dinosaur groups. This analysis demonstrated that the majority of non-avian dinosaurs were more likely to have scales than to exhibit signs of 'feather-like' structures. The controversial findings will add further fuel to a fierce debate among scientists as to whether the majority of dinosaurs were feathered or scaly.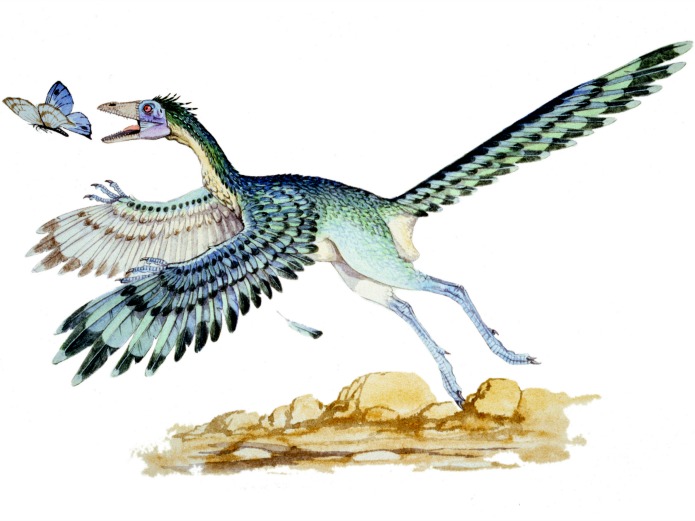 Dinobirds. © Natural History Museum.