Remembering Diana, Princess Of Wales
Twenty years after her death, the newspapers are full of memories and memoirs of people who came into contact with Diana, Princess of Wales. One of the most iconic figures of our time, Princess Diana was a much-loved woman who struggled to fit into the British Royal Family and ended up doing more to divide the royals from the British people than anyone since Oliver Cromwell. Below I highlight the main events of Diana's life, known to many as The People's Princess:
1 July 1961: Diana is born, fourth child of Earl Spencer and his wife Francis, who divorced when she is seven. She has two older sisters and a younger brother Charles. She leaves school at sixteen with no qualifications and works as a nanny and nursery assistant, sharing a flat in Coleherne Gardens, Earl's Court which had been bought by her mother as an eighteenth birthday present.
24 February 1914: The engagement of Prince Charles and Lady Diana Spencer is announced. The couple marry at St Paul's Cathedral on 29 July with a television audience of 750 million. She is the first Englishwoman to be married to the heir to the throne for 300 years and does not promise to 'obey' her husband when taking her vows.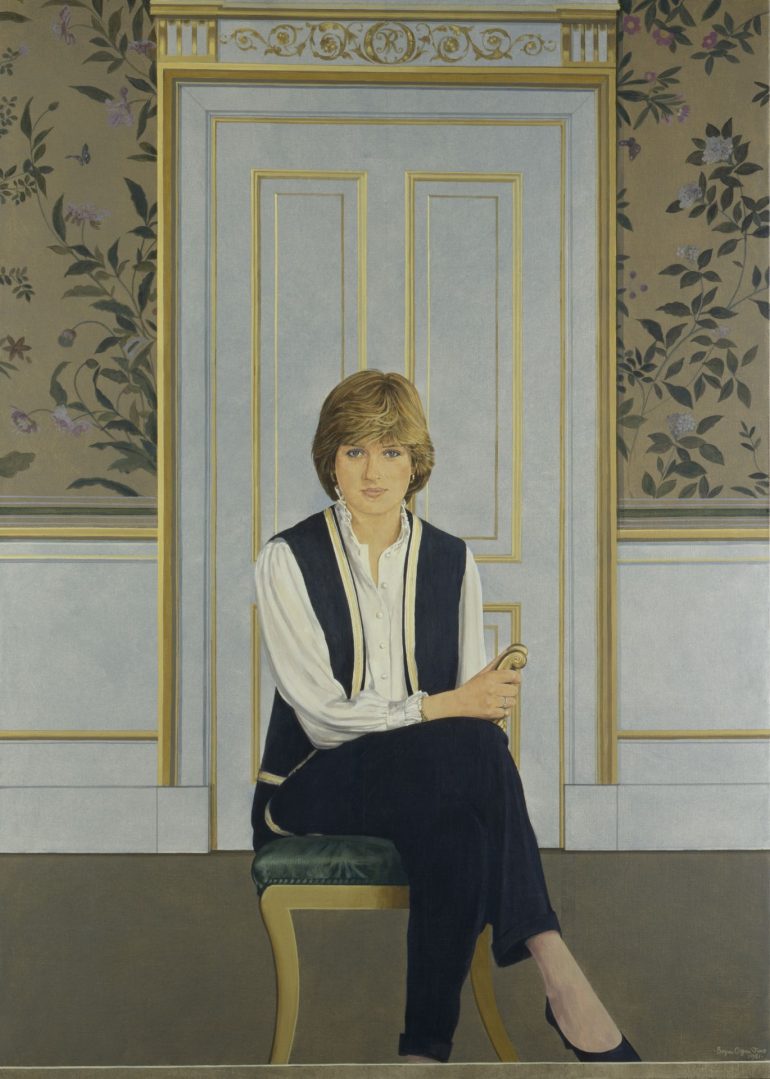 National Portrait Gallery: Portrait of Diana, Princess of Wales by Bryan Organ, 1981. Photo Credit: © National Portrait Gallery, London.
21 June 1982: The birth of the couple's first son and heir to British Throne, Prince William Arthur Philip Louis Windsor.
5 September 1984: The birth of a second son, Prince Henry Charles Albert David Windsor better known today as Prince Harry.
20 November 1995: Diana's interview with Martin Bashir is broadcast by the BBC revealing the extent of the problems in the marriage. The couple divorce on 28 August 1996.
31 August 1997: Diana and her companion Dodi Al-Fayed are killed in a car crash in the Pont d'Alma tunnel in Paris while being pursued by photographers.
6 September 1997: Diana's funeral takes place at Westminster Abbey where her brother Charles makes a speech in her honour and Elton John sings a rewritten version of Candle in the Wind. She is buried at the family seat of Althorp near Northampton later that day. Her grave is not open to the public.
7 April 2008: A jury delivers the verdict that her death was caused by the reckless driving of Henri Paul, while under the influence of alcohol. Mohammed Al-Fayed, the father of her companion Dodi, withdraws the allegation that she was murdered.

Edwin Lerner
Named Edwin (name of early king of northern England) but universally known as 'Eddie' I have worked as a tour director around Britain and Ireland and as a London guide for many years. I love guiding but make a living from tour directing and often combine the two. I…
You may also like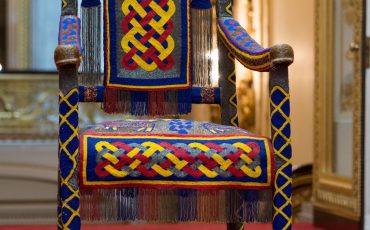 02 May 2017
Her Majesty Queen Elizabeth II is the most travelled sovereign in British history, undertaking more than 250 overseas visits during her 65-year reign. During 2016 alone, The Queen carried out over 300 official engagements the length and breadth of the United Kingdom. An important part of these occasions is the receiving or exchanging of gifts, the subject of the an exhibition at this year's Summer Opening of the State Rooms at Buckingham Palace.
Read more