For centuries men lived in one sphere and women in another and they would come together for marriage and having children. It seemed that the sexes co-existed mainly to continue the human race. Love and sex can be very different factors but, when put together, they can produce the most electric sensation. This was no different for kings and queens who were close to their favourites.  There are several British monarchs who may have been gay. In fact, six kings – and one queen are thought to have been gay, members of what we now call the LGBT (lesbian, gay, bi- and transexual) community. They include:
William II of England
The son of William the Conqueror, who took the throne of England in 1066, was known as William Rufus because of his red hair ('rufus' meaning red). William II became King of England in 1087 and was often described as 'effeminate' and with a keen interest in fashionable young men.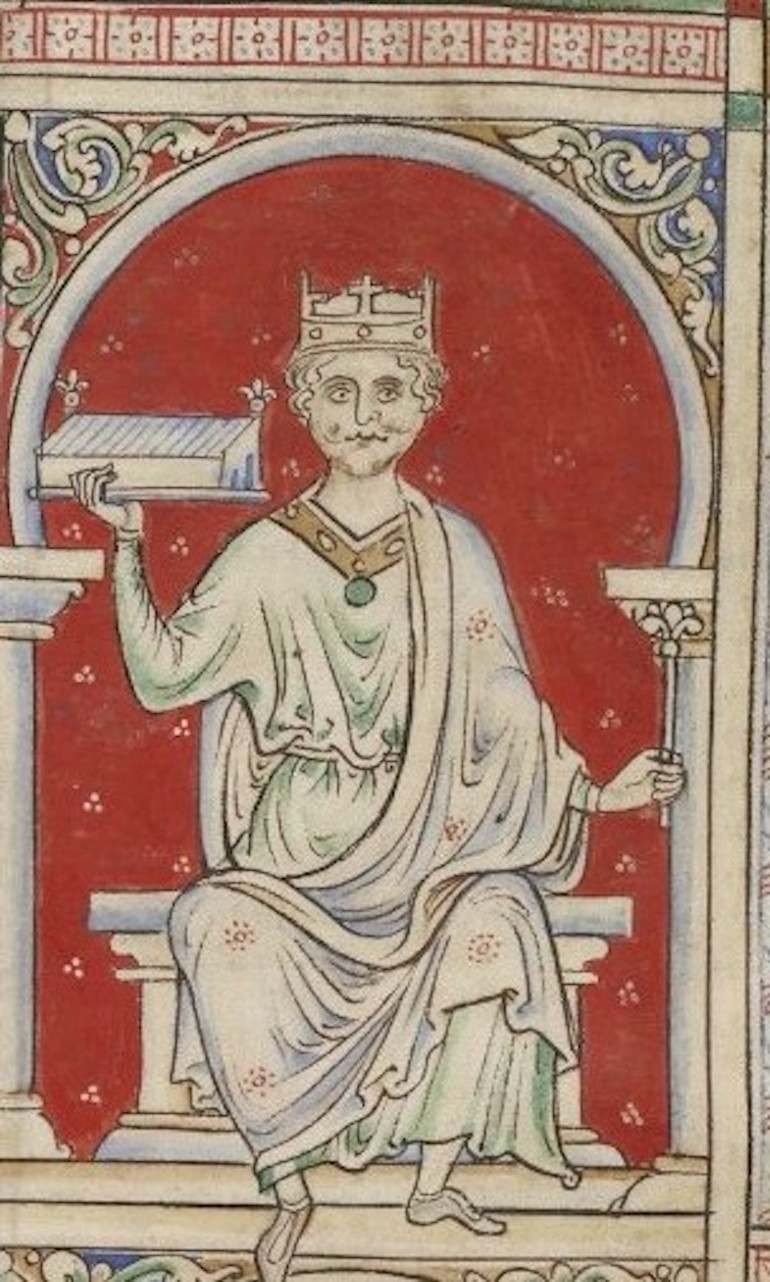 William II of England drawn by Matthew Paris. Photo Credit: © Public Domain via Wikimedia Commons.
Edward II of England
Perhaps the most well-known of the homosexual kings, Edward II became King of England in 1307. He spent much of his time with young handsome men at court and showed little interest in the opposite sex. His closest friend was a gentleman called Piers Gaveston, who was seen to abuse his power and to hold too much influence over Edward. The barons forced the King to exile Gaveston, but he soon returned to England, was captured, put on a false trial and then brutally murdered in 1312. Edward II of England was heartbroken and was never the same again.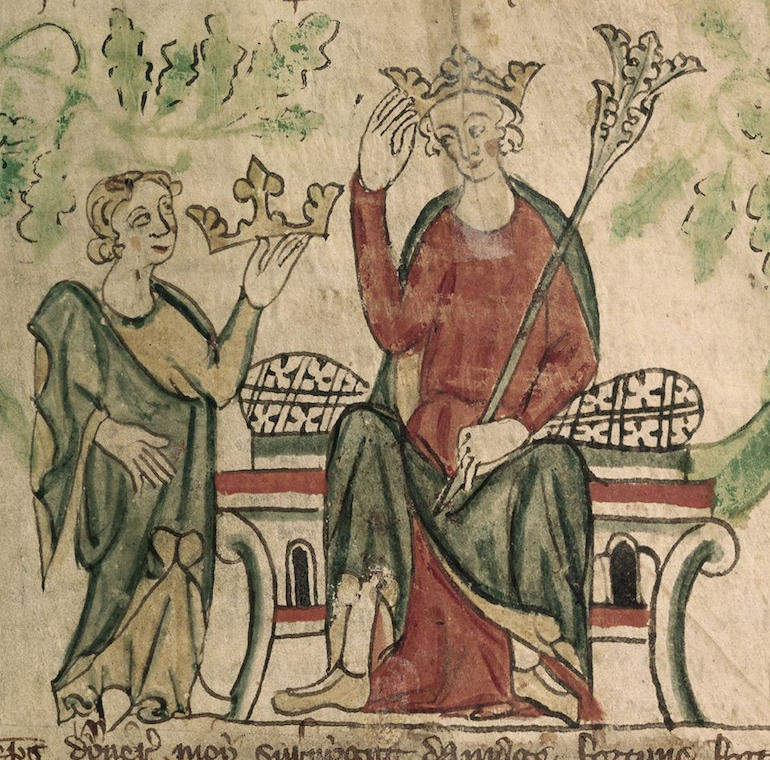 Edward II shown receiving the English crown in a contemporary illustration. Photo Credit: © Public Domain via Wikimedia Commons.
Richard I of England
Another king of England thought to have homosexual leanings was Richard the First, better known as 'Richard the Lionheart,' who appears in some of the Robin Hood stories. He spent much of his time as king on crusades, leaving his younger brother John in charge of England. It is said that Richard I of England developed a close relationship with King Philip II of France. Eyewitnesses said that both Kings 'ate from the same plate … and that their beds did not separate them.'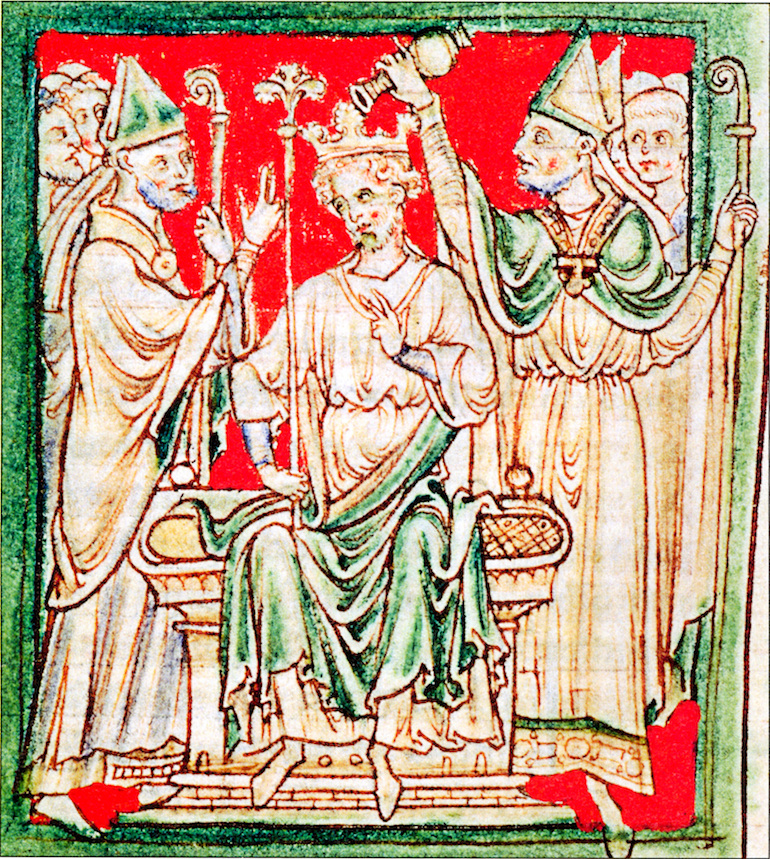 Richard I being anointed during his coronation in Westminster Abbey, from a 13th-century chronicle. Photo Credit: © Public Domain via Wikimedia Commons.
Richard II of England
Richard II became King of England in 1377 at the tender age of ten. His reign began successfully but was marred by tyranny, revolts and bad decision-making and he was deposed in 1399 by his cousin, Henry Bolingbroke, who became King Henry the Fourth. One of the members of Richard's circle was Robert de Vere, Earl of Oxford. Their close friendship was disagreeable to the political establishment of the day and the chronicler Thomas Walsingham, who disliked de Vere, claimed that he and Richard II were in a homosexual relationship.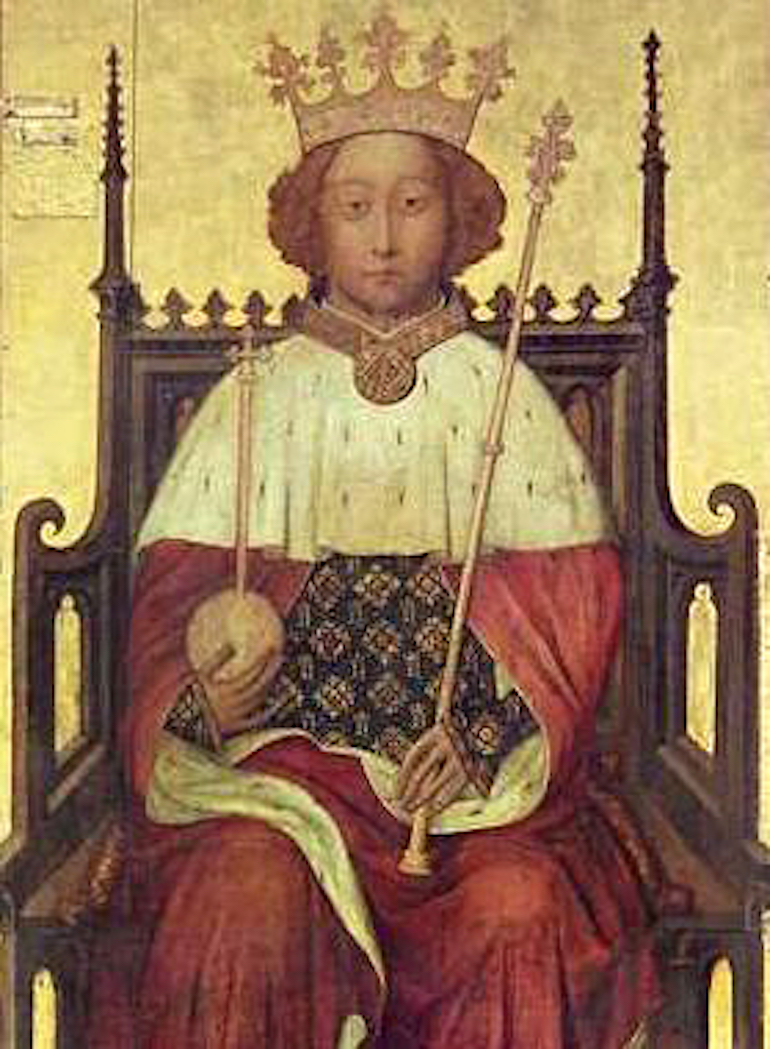 Portrait of Richard II of England at Westminster Abbey, mid-1390s. Photo Credit: © Public Domain via Wikimedia Commons.
James I of England & VI of Scotland
King James inherited the throne of Scotland from his mother Mary, Queen of Scots and became King of England in 1603 after the death of Elizabeth the First. The King James Bible is named after him as it was translated during his reign. He married Anne of Denmark and the couple had seven children but James was also known for relationships with his male favourites.
Three of these were Esmé Stewart (later Duke of Lennox), Robert Carr (later Earl of Somerset), and George Villiers (later Duke of Buckingham). One courtier said that 'I never yet saw any fond husband make so much or so great dalliance over his beautiful spouse as I have seen King James over his favourites, especially the Duke of Buckingham.'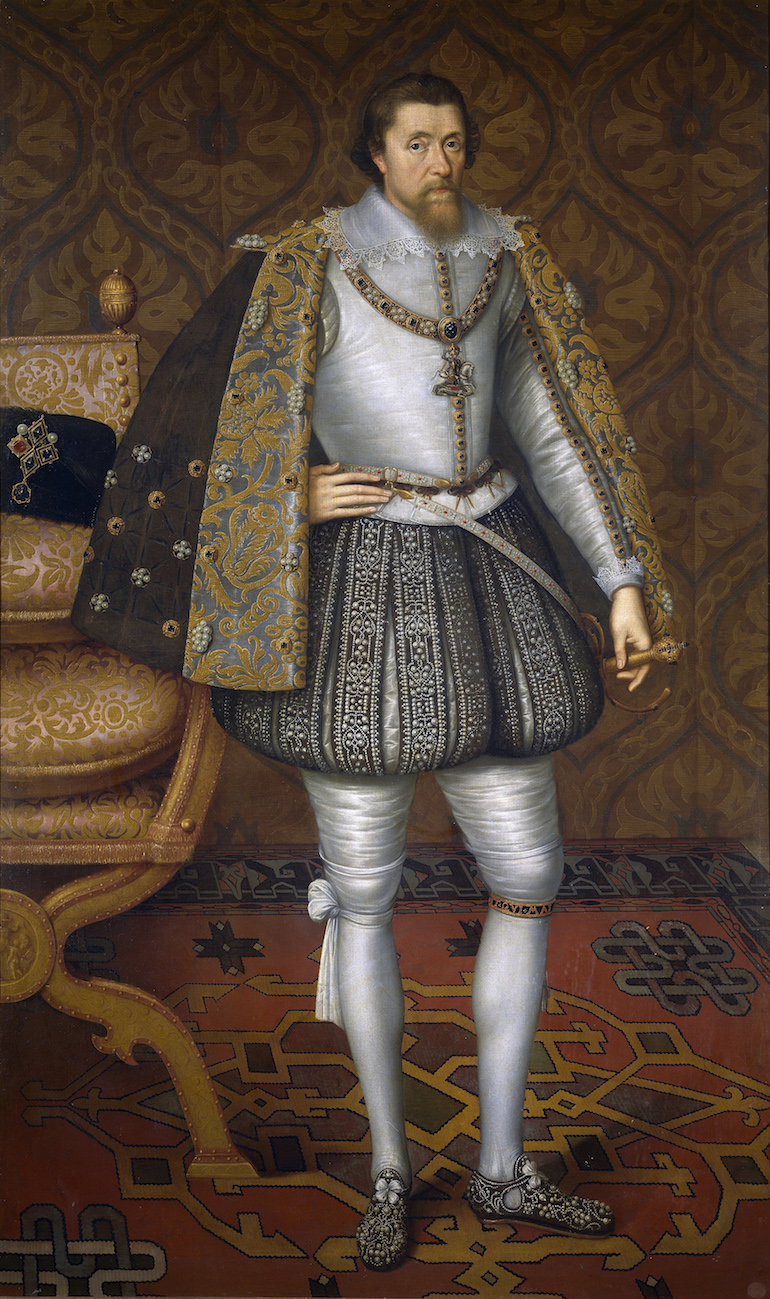 Portrait of King James I of England attributed to John de Critz, c. 1605. Photo Credit: © Public Domain via Wikimedia Commons.
William III of England
Better known from his Dutch title as William of Orange, he ruled jointly with his wife as William and Mary – the only time Britain has had joint monarchs – after James the Second had been exiled because of his Roman Catholic sympathies.  William III of England never took a mistress, which led to rumours from his enemies that he was homosexual. He and Mary never had children, which only added fuel to the rumours. His lovers were supposed to be two courtiers who came from Holland: Hans Willem Bentinck (granted the English title of the Earl of Portland) and Arnold Joost van Keppel (made Earl of Albermarle). Some historians dispute the allegations of homosexuality as slurs made by William's enemies.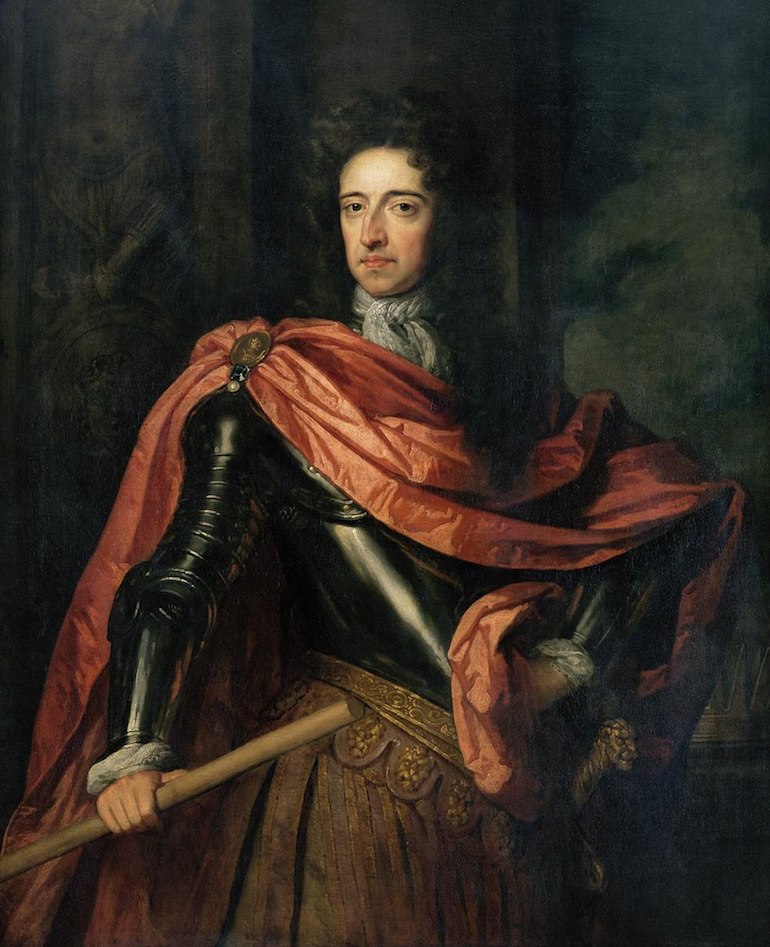 Portrait of William III of England by Sir Godfrey Kneller, 1680s. Photo Credit: © Public Domain via Wikimedia Commons.
Anne, Queen of Great Britain
Anne came to the throne in 1702 after the death of William and her sister Mary. She was married to George the Prince of Denmark, whom it was said she adored, and she suffered a great depression when he died. Queen Anne was pregnant seventeen times but most of her pregnancies resulted in miscarriages or children who died young. Her only surviving son, William, Duke of Gloucester, died at the age of eleven.
Nowadays Queen Anne is famous for her 'close friendship' with Sarah Churchill, Duchess of Marlborough. The two women referred to each other as 'Mrs Morley' and 'Mrs Freeman.' Sarah's great sway over Anne and her habit of speaking down to her eventually led to a rift between them and the Queen's affection transferred to Sarah's cousin, Abigail Masham. This story was told in The Favourite, a film released in 2018 starring Olivia Coleman (who won an Oscar for her performance as Queen Anne), Rachel Wiesz and Emma Stone.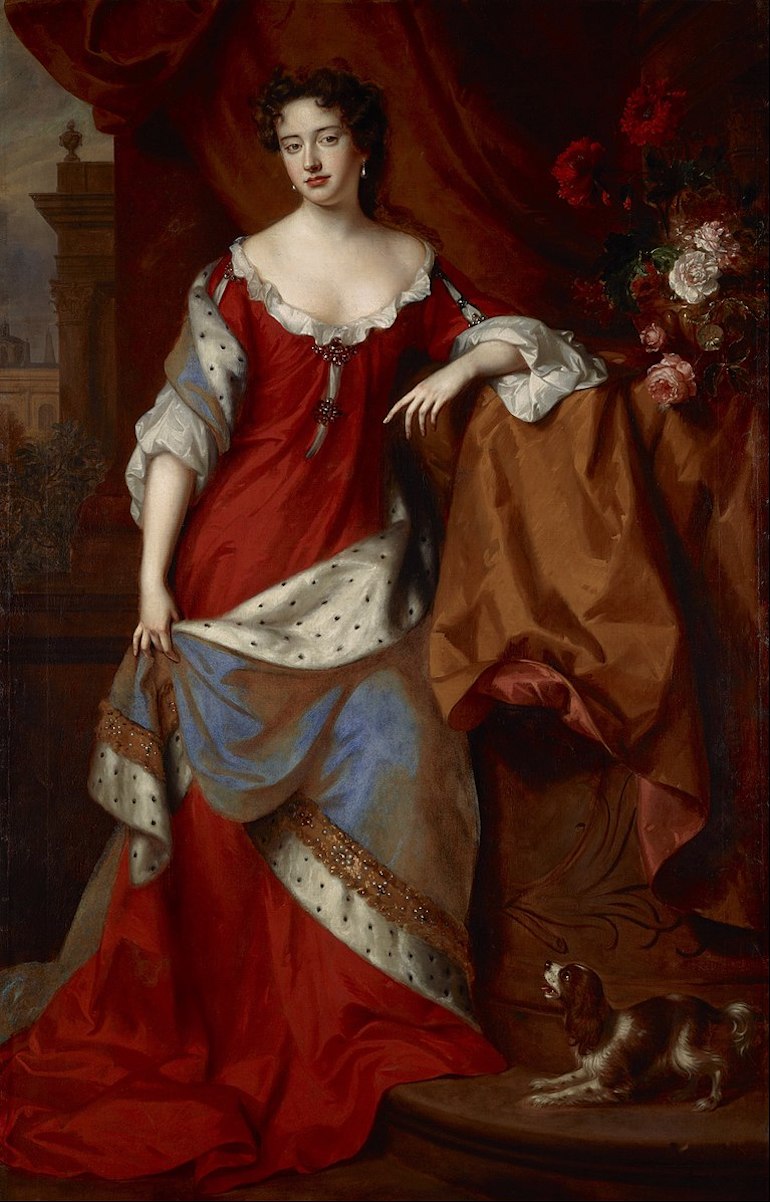 Portrait of Anne, Queen of Great Britain circa 1684, painted by Willem Wissing and Jan van der Vaardt. Photo Credit: © Public Domain via Wikimedia Commons.