Tracing The Tower Of London Poppies
Who can forget the wonderful site of the 888,246 handmade ceramic poppies by the artist Paul Cummins filling the moat of the Tower of London and cascading down the walls and over the drawbridge area three years ago? Created to represent every British fatality during WWI and to remember the 100 years since the outbreak of war 'Blood Swept Lands and Seas of Red', grew daily, aided in a small way by many Blue Badge Tourist Guides who helped to plant some of the poppies. Each poppy was sold to raise money for service charities with the exception of a few flowers still touring the country. And a new project has been launched to track down every single poppy from the exhibit and 'pin' it on a map of the world at Where Are The Poppies Now. So if you've got one of these ceramic poppies, be sure to head to the website and map your poppy!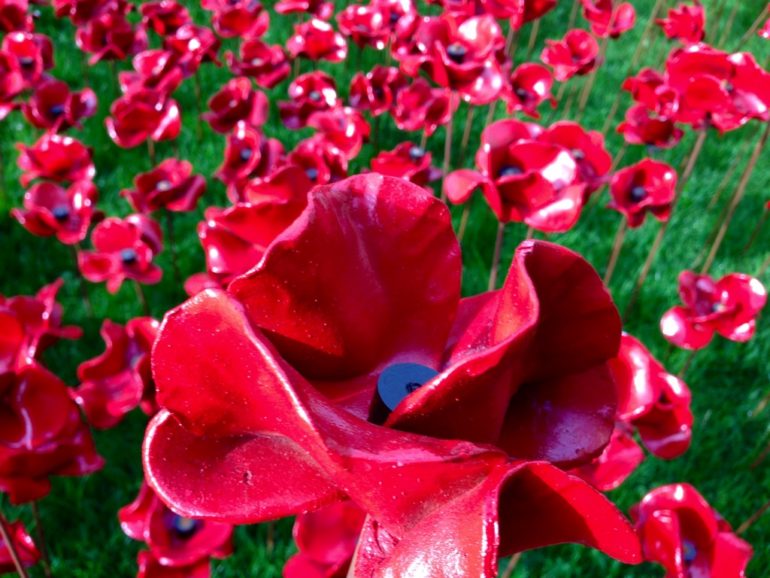 Tower of London – Blood Swept Lands & Sea of Red. Photo Credit: © Ursula Petula Barzey.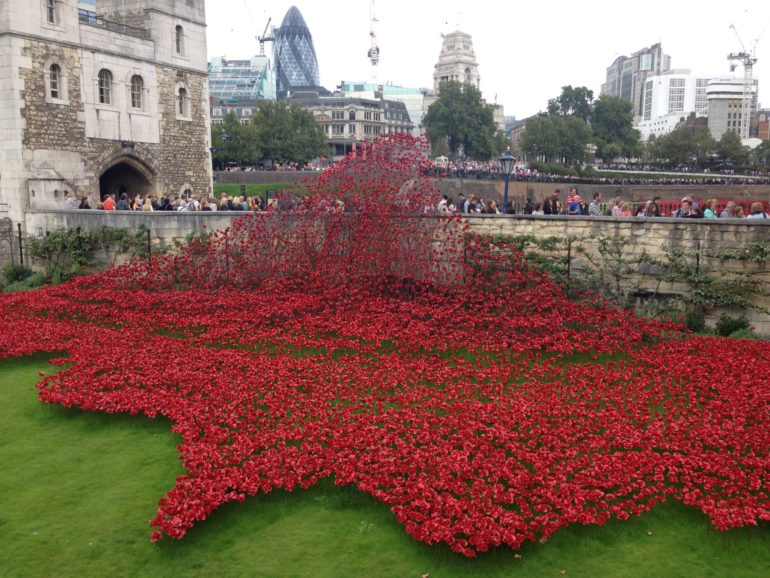 Tower of London – Blood Swept Lands & Sea of Red. Photo Credit: © Ursula Petula Barzey.

Karen Sharpe
I was born in London and have lived there for most of my life although I have now 'decamped' to what is known as the suburbs.
I have worked for an antiques removal/shipping company before joining the Metropolitan Police Force where I enjoyed a varied career for 14years. Since leaving I followed up…
You may also like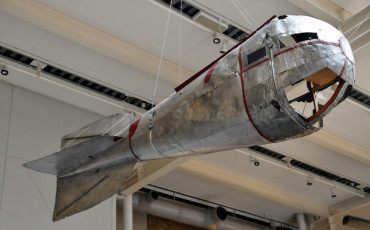 06 February 2015
In commemorating of the centenary of the First World War, much of our attention has been focused on the soldiers that fought and died in foreign lands in what was described as a war to end all wars. Simon Rodway's walking tour from Holborn to Liverpool Street on 11 November 2014 made us look at the events closer to home – the deadly menace that was the Zeppelin air ships that flew almost silently over the London sky in 1915 wreaking havoc on the unsuspecting Londoners below by launching the first of many incendiary bombs here in London and other parts of England. It was to be known as the Year of the Zeppelin. The catastrophe that befell London lasted 20 minutes but our walk would take a little longer.
Read more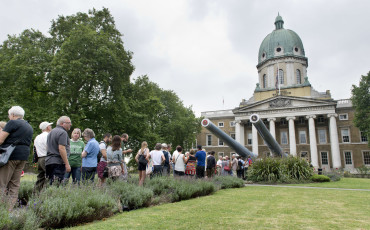 12 March 2018
The Imperial War Museum presents London's greatest collection of military arms and hardware. Famed for its tanks, aircraft, and weapons, the museum also reveals and reflects on the rich personal tales and first-hand accounts of British and Commonwealth involvement in 20th and 21st Century conflicts all around the world. Visit the Imperial War Museum with a Blue Badge Tourist Guide to discover their stories and touch the hand of military history.
Read more