Blue Badge Tourist Guides in London sometimes get asked to go farther afield than the capital. Gail Jones visits the ruins of Bradgate House, the ancestral home of Lady Jane Grey, who was Queen of England for just nine days in 1553. She also chronicles the turbulent events of this period.
Bradgate House
In February, an announcement was made by Historic England that it is to give a grant of £37,160 to help preserve the remains of Bradgate House, the childhood home of Lady Jane Grey. Archaeologists from the University of Leicester have been carrying out digs to find out more about the history of the house and what it would have looked like in Jane's day. The ruins are in Bradgate Park, a beauty spot dominated by a 212-metre hill. At the top is an eighteenth-century folly called Old John, a tower with an arch which can be seen for miles around.
The Leicestershire countryside is undulating grassland where cattle used to be reared. The main industry in the town in the twentieth century was shoe making because of the availability of cowhide. Bradgate is different. It has rugged outcrops of volcanic rock, wild bracken and ancient oak trees. There are around 550 red and fallow deer roaming free in the park, so it is easy to get a good view of different herds as you walk around. Since the 1800s, visitors have been allowed to walk there, and it is now free to visit thanks to Charles Bennion, an industrialist who bought the park in 1928 to give it to the people of Leicestershire.
Bradgate House has great views even though it is toward the bottom of the hill. It was part of the Manor of Groby, Leicestershire. In 1430 Edward Grey married Elizabeth Ferriers, who inherited the estate. Their son, Sir John Grey, married Elizabeth Woodville, and their eldest son Thomas inherited the estate. Elizabeth married Edward IV after her husband's death, so Thomas Grey was the half-brother of Elizabeth of York. The Greys were among the Woodville clan who benefitted from Elizabeth's influence over her second husband, Edward. Her eldest son Thomas Grey was made the first Marquess of Dorset and began building Bradgate House. When Richard III became king, the Greys went out of favour. Thomas' grandson Henry Grey, third Marquess of Dorset, married Frances Brandon, daughter of the Duke of Suffolk and of Henry VIII's sister Mary.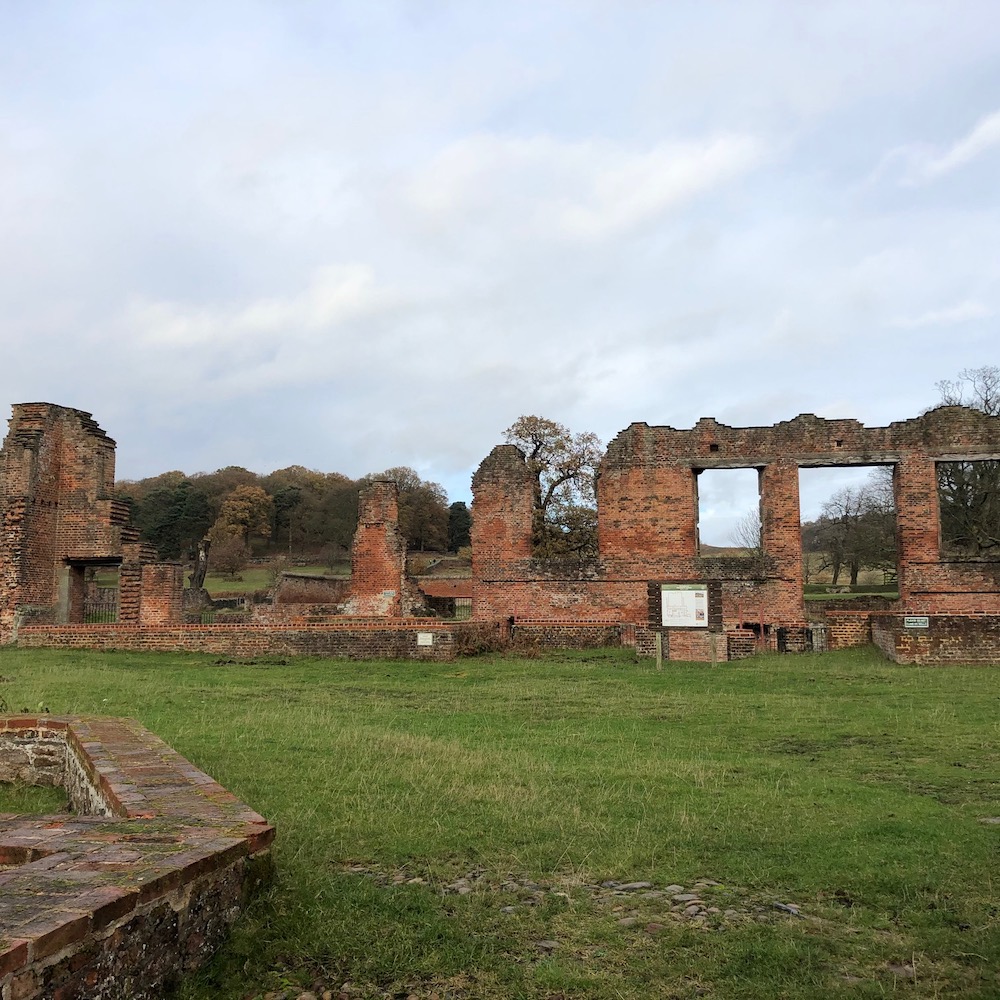 Bradgate House ruins. Photo Credit: © Gail Jones.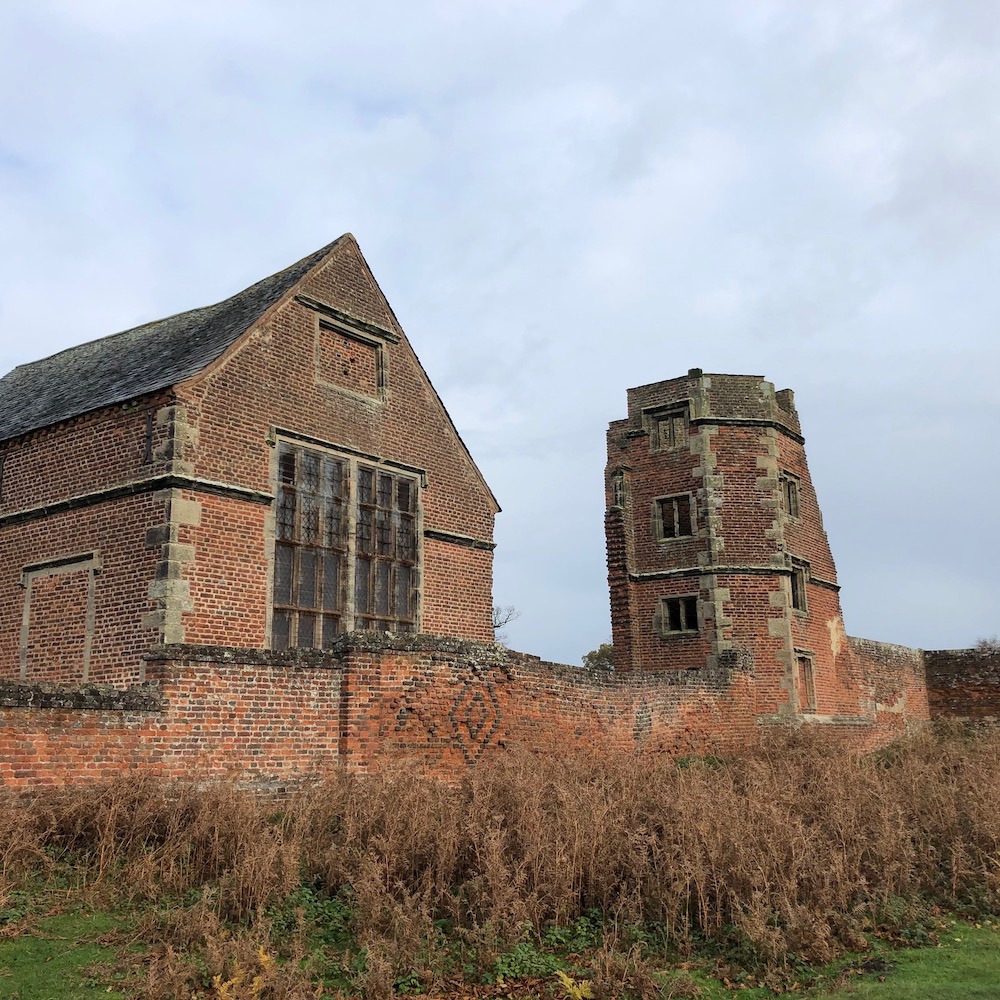 Bradgate House Ruins. Photo Credit: © Gail Jones.
The Life of Lady Jane Grey
Thomas and Frances had three daughters. Jane (c1537 – 1554), Katherine (1540-1568) and Mary (1545-1578). Jane is thought to have been born at Bradgate House, although this is not certain. Little is known about Lady Jane Grey's childhood here. What we do know is that she was well-educated. She was tutored in Greek by her father's young chaplain, John Aylmer (1521-94) and also studied Latin with Michelangelo Florio.
Aylmer was a strict follower of the Church of England. He became Bishop of London in 1577 and treated Puritans and Roman Catholics with equal harshness. Florio was Italian and had been a Franciscan monk but converted to Protestantism. He fled to England, where he won favour with Thomas Cranmer and William Cecil, secretary for the Duke of Somerset, Edward Seymour.
Henry VIII had said in his will that a Regency Council of sixteen men would rule during his son's minority, but the council – probably bribed to do so – voted that one of them would become Lord Protector. This was Edward Seymour, Duke of Somerset, who was a brother of Jane Seymour, the young king's deceased mother. Jane's father had been a member of Henry VIII's court, but when Henry died leaving his nine-year-old son as king, Grey fell out of favour with Seymour and returned to his family at Bradgate.
Jane Seymour's other brother, Thomas Seymour, was jealous of his brother, the Duke of Somerset. Henry Grey aligned himself with Thomas Seymour. Three months after Henry VIII's death, Seymour married Henry's widow, Catherine Parr and brought her to his home, Sudeley Castle, Gloucestershire.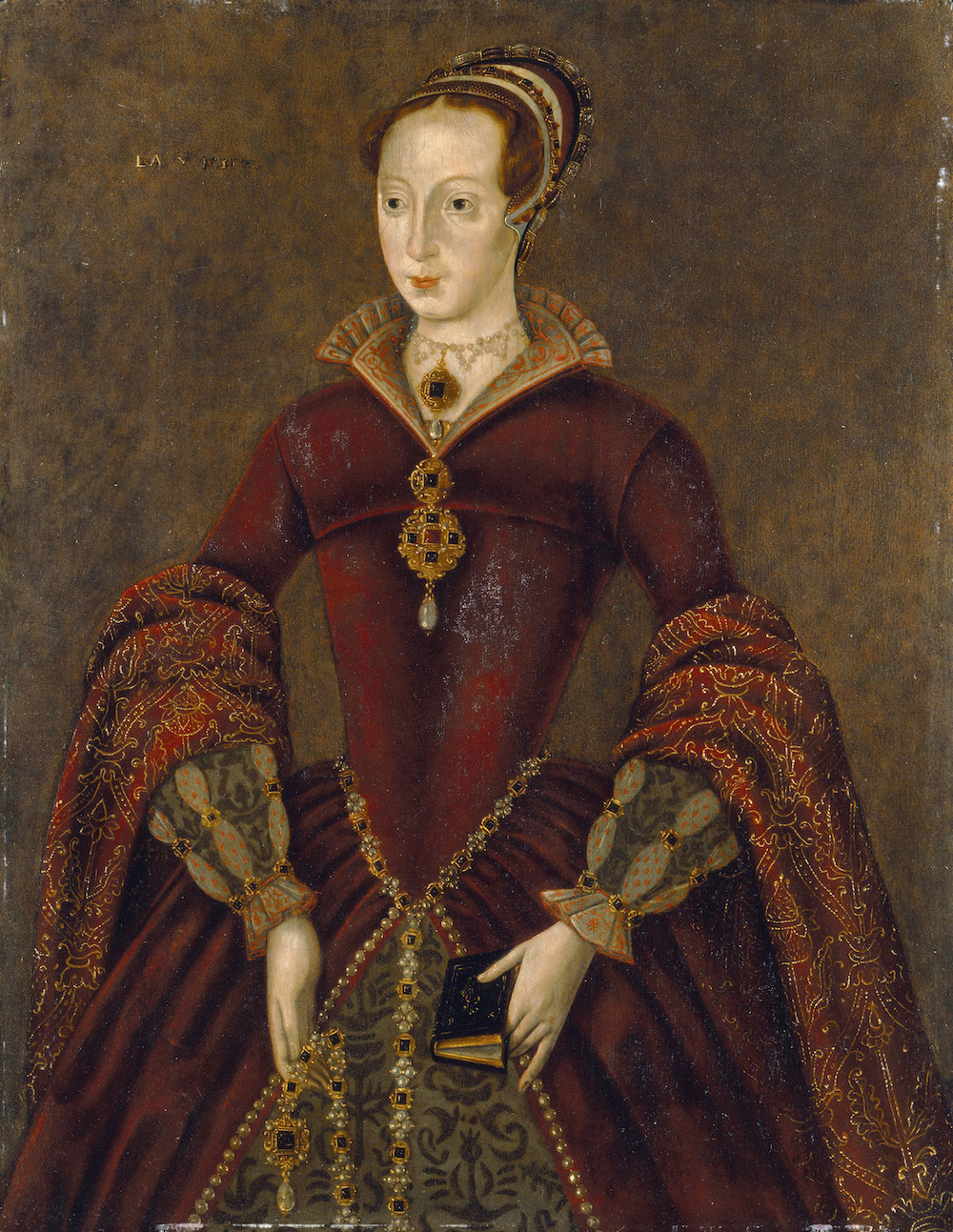 The Streatham Portrait of Lady Jane Grey. Photo Credit: © anonymous via Wikimedia Commons.
Henry Grey sent his eleven-year-old daughter, Jane Grey, there to be part of Catherine Parr's entourage. Living in a lord and lady's household was part of the training for children of nobles moving in court circles. Grey and Thomas Seymour may have been planning a marriage between Jane and Edward VI. Edward was fond of his stepmother Catherine Parr and might have been persuaded to marry Jane Grey if she had advised it.
Grey would have been an important member of the court once again if the marriage between his daughter and the young king Edward VI went ahead, but – calamity! – Catherine Parr died soon after the birth of a child in 1548. There was no longer any reason to keep Jane Grey at Sudeley Castle. Thomas Seymour then tried to gain influence with the king by giving the boy presents of cash and, now he was single again, he courted the princess (and future queen) Elizabeth.
This was too much for Edward Seymour and the regency council. They executed Thomas Seymour on a charge of treason. Grey now found himself once again on the losing side but then came the downfall of Edward Seymour. In 1549 there were rebellions in many counties, especially Norfolk. Edward Seymour was perceived as sympathising with the Norfolk rebels who were against land enclosures by local lords.
That went down badly with the nobility, who were already disgruntled because he had behaved in a high-handed manner since becoming Lord Protector. The rebellion in Norfolk was put down by John Dudley, Earl of Warwick, another member of the regency council and a strict Church of England Protestant. Seymour lost his position as Lord Protector, and Dudley took control of the King's Council.
In 1552 Edward VI became very ill and frail. It looked like he would not survive much longer. Next in line was his half-sister Mary Tudor, daughter of Henry VIII and Catherine of Aragon. She was a Catholic, and if she became queen, Dudley and all the other strong Protestants would lose power. Dudley, with the backing of the chief advisor to the Tudors William Cecil, arranged marriage with Jane's father between her and his son Guildford Dudley in 1533.
Edward Seymour was executed in 1552 on what were probably trumped-up charges and was replaced by Dudley. Edward VI nominated Lady Jane and her male descendants as his heirs in June and died a month later. Lady Jane Grey was then named Queen. She was only sixteen years old and was totally under the control of her husband and father-in-law. Both nobles and people rose against her and the Dudley usurpation. Mary Tudor arrived in London on 3 August 1553, and that was the end of Jane's reign.
She was imprisoned in the goaler's house at the Tower of London. Her young husband, Guildford and his brothers, Ambrose, Henry and Robert (who would later be a favourite of Elizabeth I), were imprisoned in the Beauchamp Tower. John Dudley was executed before the end of the month. Jane, Guildford, Ambrose and Henry Dudley were tried at the Guildhall in the City of London. Guildford was executed on Tower Hill and Jane inside the Tower of London in 1554. The other brothers were eventually released.
A 2023 film about Henry VIII and Catherine Parr was mainly filmed at Haddon Hall in Derbyshire.
Bradgate Grounds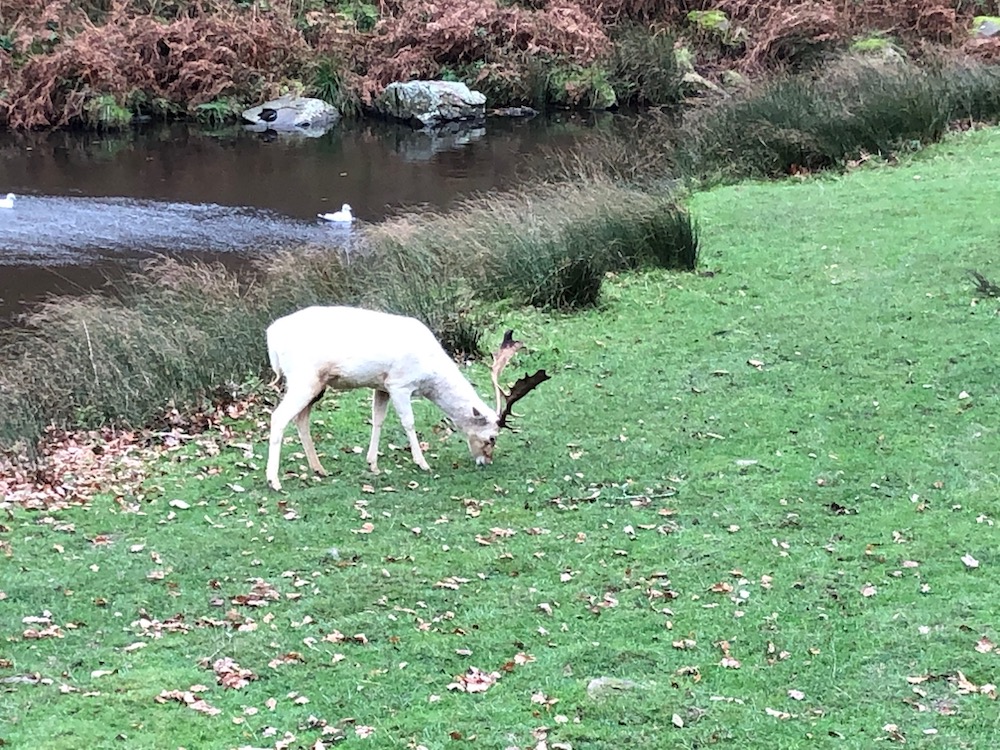 Grounds. Photo Credit: © Gail Jones.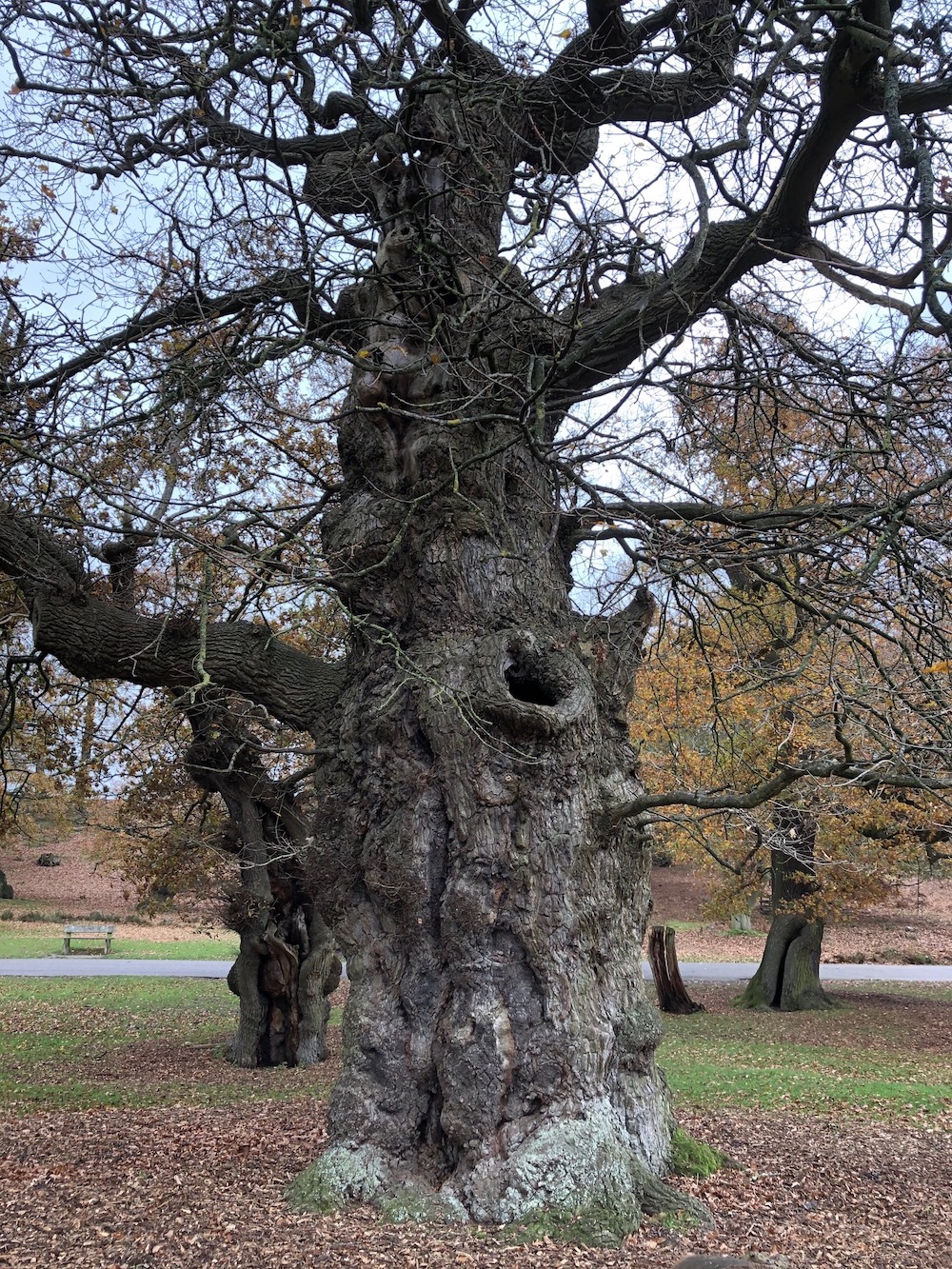 Oaktree in Bradgate grounds. Photo Credit: © Gail Jones.