Talking Statues: Picking up the phone to Newton
Talking Statues is a project using playwrights, actors and mobile technology to put words into the mouths of several public statues around London and Manchester. The statues will begin to talk on 19 August and in order to hear them you need to swipe your smartphone over signs beneath the statues. Actors lending their voices to statues include Dominic West as Achilles in Hyde Park, Jeremy Paxman as John Wilkes in Fetter Lane and Patrick Stewart as the unknown soldier at Paddington Station.
This project sets out to explore how Near Field Communication (NFC) has the potential to overcome barriers to culture and the arts by animating public spaces and forging new cultural links to engage audiences. Through Talking Statues, which aims to reach at least 100,000 users, the swipe of a smartphone enables spontaneous and immediate access to artistic experiences in public spaces.
Talking Statues is a collaborative project between SING London, Antenna International and the Research Centre for Museums and Galleries at the University of Leicester's School of Museum Studies.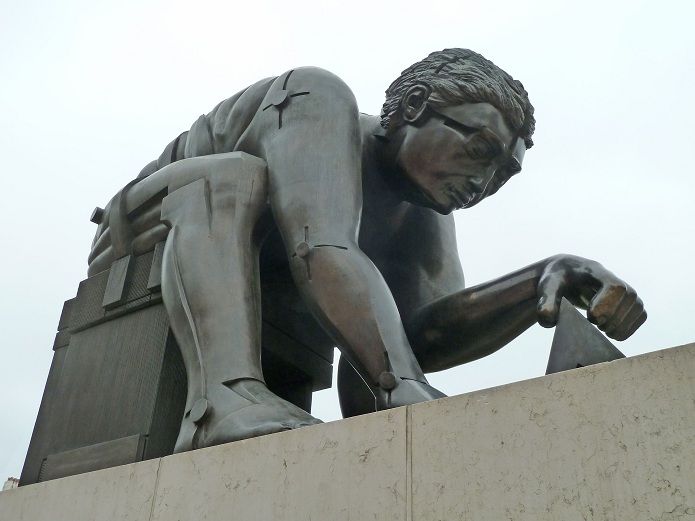 Simon Russell Beale gives voice to Eduardo Paolozzi's Newton statue in the British Library piazza. Photo: ©Tina Engström.
END
Would you like to explore London and beyond with a highly qualified and enthusiastic Blue Badge Tourist Guide? Use our Guide Match service to find the perfect one for you!

Ursula Petula Barzey
Ursula Petula Barzey is a Digital Marketing Consultant who enjoys all that London has to offer to its residents as well as visitors from all across the globe.
You may also like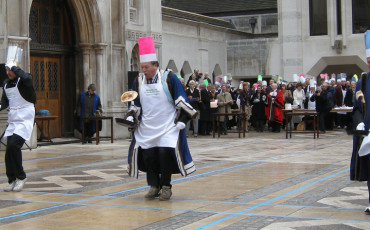 06 February 2015
If you are looking for a quintessentially British event in February then you must witness Pancake Day racing. The old religious festival of Shrove Tuesday is when Christians ate a rich meal using butter and sugar before beginning the fast of Lent. This day always falls 47 days before Easter Sunday, so the date varies from year to year and falls between February 3 and March 9. This year, Shrove Tuesday will take place on 17th February.
Read more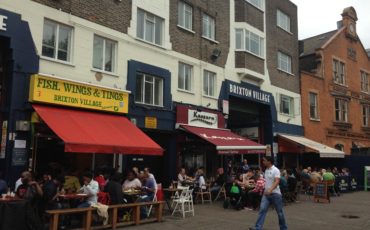 17 March 2017
Brixton is one of London's most diverse and exciting neighbourhoods. It is bit of a hidden gem tucked away south of the river Thames and less than 3 miles from Westminster and the Houses of Parliament. Known for its Caribbean heritage and referred to as London's Harlem by the US actor Will Smith, immigration has been a theme in Brixton's history that defines its character as well as its cultural diversity.
Read more