London's Blue Badge Tourist Guides often have to take groups to West End theatre shows and, even if they do not do this regularly, it is a good idea to know what is running in Theatreland in order to advise people. With this in mind, I thought it would be fun to see which were the longest running shows on the London stage. I wonder if we are now reaching the stage of the permanent play – as much a part of the London tourist scene as the Changing of the Guard.
First up in London's West End Theatreland is The Mousetrap which has been playing since November 1952 and has been performed over 27.000 times first at the Ambassadors theatre and then next door at Saint Martin's. We are asked not to reveal the ending but there can be few people on the planet who do not know that the killer was…oh alright, I will respect the writer Agatha Christie's wishes and not say whodunnit. Dame Agatha, incidentally, sold the film rights on condition that the story was not filmed until the stage play closed. That will be a long wait.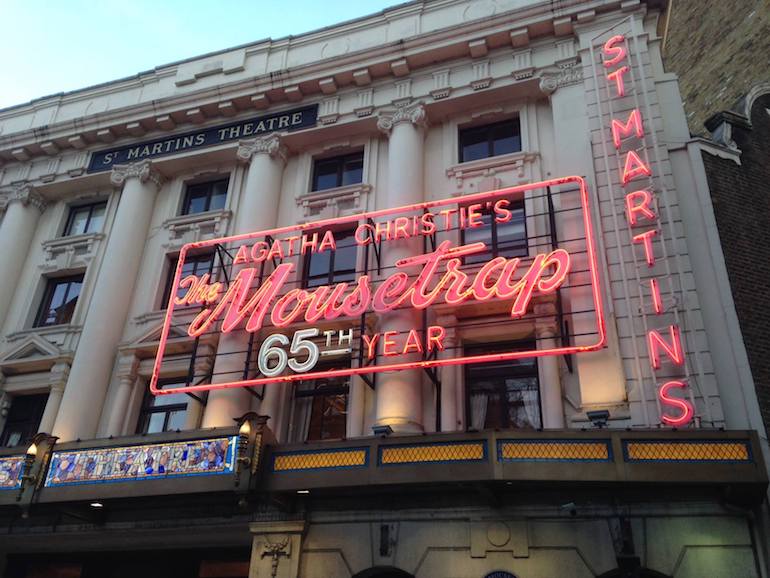 After the world's longest-running play comes the world's longest-running musical Les Miserables based on Victor Hugo's novel about the Paris uprising of 1832. This has been made into a successful film but that has not stopped the crowds coming. it is still going strong after over 13,000 performances and thirty years.
Another long-running musical, slightly behind Les Mis (as it is usually known) is Phantom of the Opera which has also entered its fourth decade at Her Majesty's Theatre in Haymarket. The novel by Gaston Leroux was adapted by Richard Stilgoe and Andrew Lloyd Weber who also had success with Cats, his musical based on poems by T.S. Eliot. This closed in 2002 on its twenty-first anniversary and 9,000 performances. Lloyd Weber's early collaborations with his schoolfriend Tim Rice, such as Evita, Jesus Christ, Superstar and Joseph and the Amazing Technicolour Dreamcoat have also enjoyed long runs, although not as long as his train-based musical Starlight Express which notched up over 7,000 performances before closing in 2002.
Other popular musicals which have had had over 5,000 performances and are still going strong are Mamma Mia! built around the songs of Abba, The Lion King, Wicked and Chicago, where Cuba Gooding Junior has just taken over the role of the sharp-tongued lawyer Billy Flynn. Outstripping all of these, however, was the British musical Blood Brothers which notched over 10,000 performances before it closed in 2012. It was by Liverpool playwright Willy Russell who also wrote Shirley Valentine and Educating Rita.
A surprising long-runner has been The Woman In Black which has been performed over 11,000 times and is still scaring audiences out of their wits after nearly thirty years at various venues. It is based on a story by Susan Hill and uses just two actors, one of whom appears from the audience early in the play. Another long-runner was the farce famous for its title No Sex, Please We're British which entered the language when it ran for nearly 7,000 performances from 1971to 1987.
Other shows which look set for long runs into the future are Hamilton, Harry Potter and the Cursed Child and, possibly, the Michael Jackson musical Thriller, which is approaching its tenth anniversary. For me, however, nothing beats a good evening of Shakespeare, the longest runner of them all.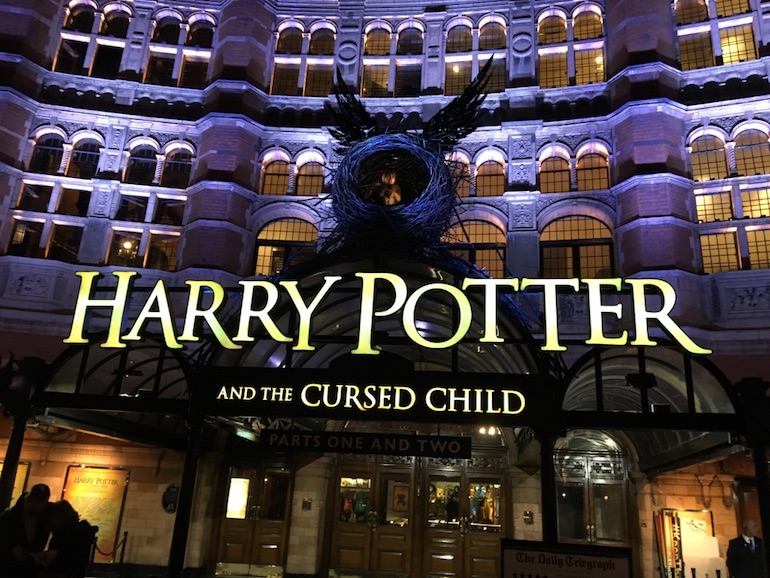 The full list of London's longest running shows, with the years they started, is:
THE MOUSETRAP (1952)
LES MISERABLES (1985)
THE PHANTOM OF THE OPERA (1986)
THE WOMAN IN BLACK (1989)
BLOOD BROTHERS (1988 – 2012)
CATS (1981 – 2002)
MAMMA MIA! (1999)
THE LION KING (1999)
STARLIGHT EXPRESS (1984 – 2002)
CHICAGO (1997)
WICKED (2006)
NO SEX, PLEASE, WE'RE BRITISH (1971 – 1987).
Note: This blog post was originally published at Eddie Lerner Tour Guide.