London Hong Kong Dragon Boat Festival 2016
If you are looking for a unique cultural experience while visiting London this June, then consider attending the 21st London Hong Kong Dragon Boat Festival. Organised by the London Chinatown Lions Club with proceeds donated to nominated charities, the London Hong Kong Dragon Boat Festival will take place on Sunday 26th June 2016 at the London Regatta Centre, Dockside Road, London E16 2QT.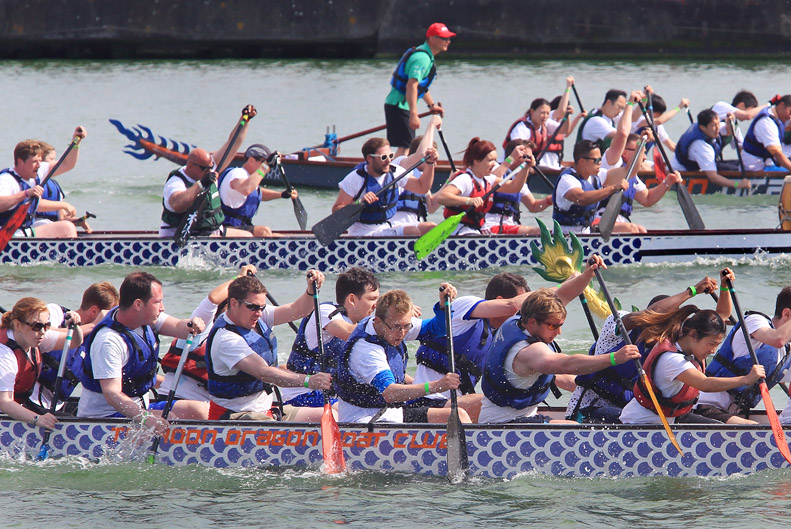 London Hong Kong Dragon Boat Festival. Photo Credit: ©Paul Keene.
Over 40 club including corporate and amateur teams are expected to battle it out for 4 cups and top honours in this cross-cultural sporting festival and summer waterside event. Beyond the dragon boat races, there will be entertainment and food, providing an excellent opportunity to enjoy Chinese culture in London. Specifically:
• 7.5 hours of dragon boat races with trophies
• Food festival offering the flavours of Eastern Asia, and all-day breakfast serving from 8:30am
• Live music showcasing new music and entertainment from East and the West
• Martial arts & Tai Chi displays
• Traditional Chinese lion dancing
The exact schedule for this family-friendly free event which is expected to attract over 10,000 visitors from across the United Kingdom and overseas is:
8:30 am Team Boat Registration
10:00 am Racing Competition Starts
12:00 pm Entertainment Commences
12:30 pm Dragon Eye-Dotting Ceremony
12:45 pm Opening Speeches
5:30 pm Dragon Boat Racing Finals
5:45 pm Trophies Presentation
5:55 pm Raffle Draw
6:00pm Close
For more information on what is sure to be an exciting cultural and sporting event, visit the website for the London Hong Kong Dragon Boat Festival.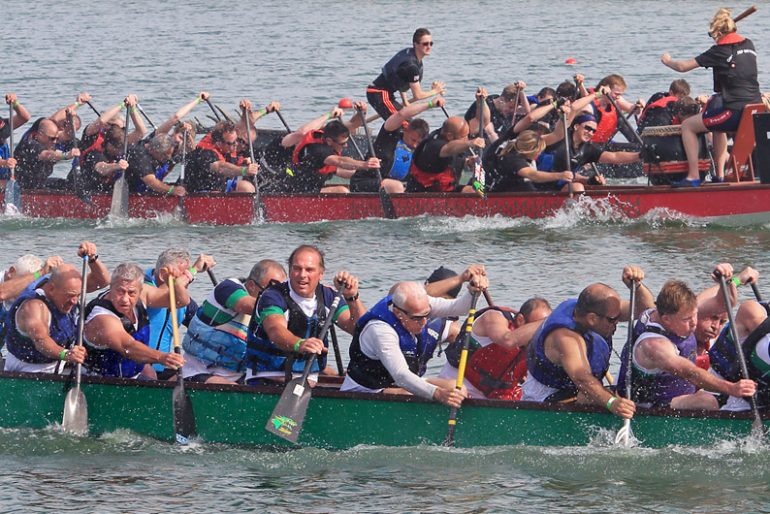 London Hong Kong Dragon Boat Festival. Photo Credit: ©Paul Keene.

Ursula Petula Barzey
Ursula Petula Barzey is a Digital Marketing Consultant who enjoys all that London has to offer to its residents as well as visitors from all across the globe.
You may also like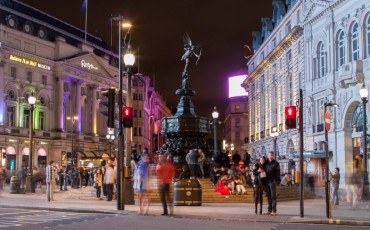 08 April 2015
On a recent education and training session, we met in Piccadilly Circus near the Shaftesbury Memorial and the statue of Eros. Fellow Blue Badge Tourist Guide Martin Harvey who led the session started off by talking about "meetings", apparently we were in the ideal meeting place! The only challenge for us initially, was that he was talking in another language – "Polori". Once translated, we understood it was the gay version of Cockney Rhyming slang which facilitated secret communications. So we started on the route from Piccadilly through Soho to Chinatown.
Read more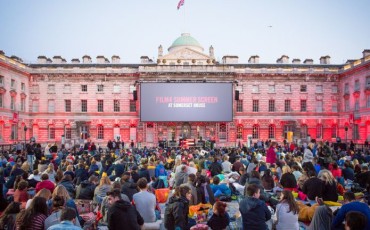 20 July 2015
Film4 Summer Screen returns to the iconic courtyard at Somerset House in London from 6–19 August for 14 nights of open-air film screenings.
Read more