Go Easter Egg Hunting In London
This year Easter falls early in April and many families will no doubt head to London during the break. There are several Easter Egg hunts, including the annual one at Kew, but also at more unexpected venues, like the Bank of England Museum.
London Wetland Centre: every day from 28 March until 12 April 2015
Follow the Giant Easter Duck trail around the WWT London Wetland Centre to discover where the big yellow ducklings are hiding. Those who find them can win a Cadbury chocolate frog. There will also be a duck painting eggs-travaganza and other egg-citing games. The trails are £1.00 each including a small gift (this is in addition to the admission fee). There is a separate charge for the duck painting.
Kew Gardens: 5 April 2015
This Easter, Shaun the Sheep, Aardman's world famous creation, is bringing a host of friends to Kew to join the annual Easter Egg Hunt. There will be lots to see and do, including Shaun's Madcap Meadow, with an assortment of family activities, including wellie wanging, the Sheep Hopper Maze, where kids can bounce around a maze of hay, Bitzer's Sheepdog Trials and face painting. You can get a 20% discount on the admission fee by booking online by 15 March.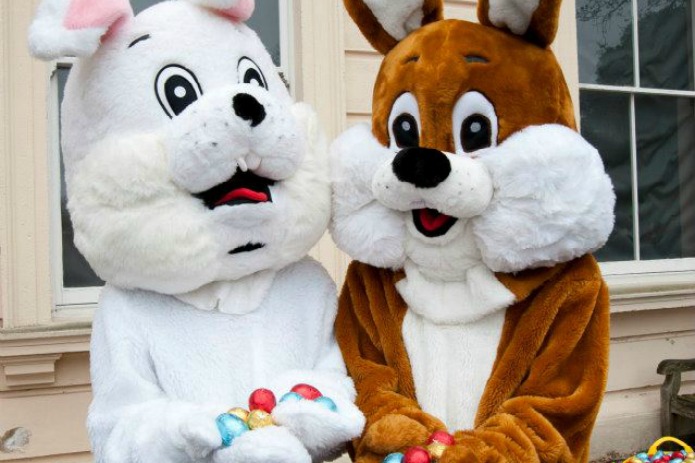 Easter Egg Bunnies at Kew Gardens. Photo: ©KewGardens.
Bank of England Museum –EGGonomics: 30 March – 2 April & 7 – 10 April 2015
During the Easter break there will be a treasure trail to find an egg and chicks hidden in the Museum, with a chocolate egg for every child who takes part. Children can also decorate their own Easter animal finger puppet to take home. There are activity sheets for children and visitors can even try to lift a genuine gold bar with a current value of over £300,000. It weighs 13 kg! Admission to the museum, including all activities, is free.
Shaun in the City: 28 March – 25 May 2015
Shaun the Sheep isn't just visiting Kew Gardens. From 28 March until 25 May, 50 giant models of Shaun will be placed all over London. The sculptures are designed by celebrities and artists, including Shaun the Sheep creator Nick Park. The sculptures will later be auctioned to raise funds for Wallace & Gromit's Children's Charity, which works on improving the lives of sick children in hospitals and hospices throughout the UK.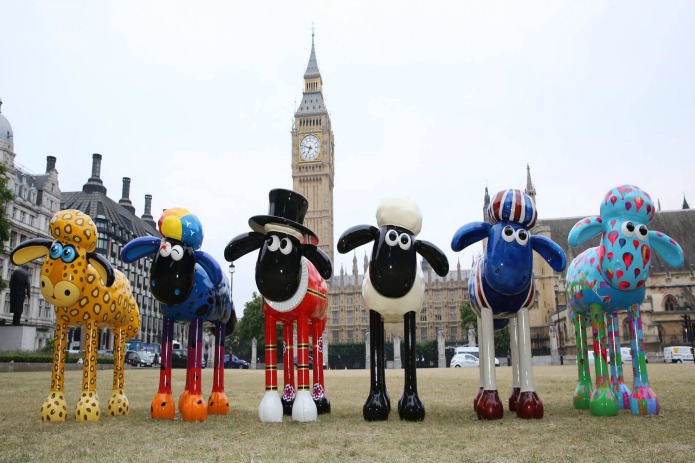 Shaun In The City in Parliament Square near Westminster Palace. Photo: ©ShaunInTheCity.

You may also like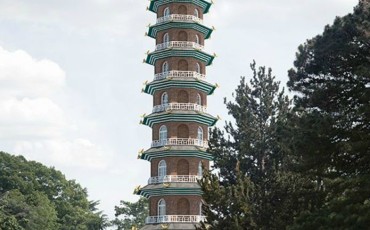 20 July 2015
It was one of the jewels in the crown of Georgian London: a building so unusual that a suspicious public were unconvinced it would remain standing when it was built in 1762. Designed at the height of the 18th century craze for Chinoiserie, The Great Pagoda at Kew was famously adorned with 80 brightly coloured wooden dragons. The eye-catching dragons were the talk of the town for 20 years, before disappearing in the 1780s, rumoured to be payment for the Prince Regent's gambling debts.
Read more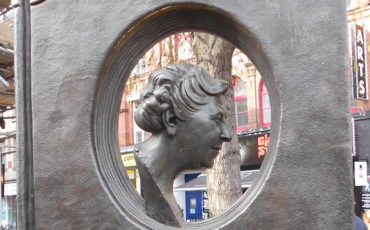 14 December 2017
Who is the best-selling writer in history after Shakespeare and the Bible? The answer is Agatha Christie who was born in Devon in 1890 but whose stories often feature London and who wrote what is the capital's (and the world's) longest-running play The Mousetrap, which is still playing at Saint Martin's theatre sixty-five years after it opened. One of the original cast was the late Sir Richard Attenborough, who was paid partly with a share of rights from the play. These were never expected to be worth much but later in his career he was able to sell them to help finance his film about the life of Mahatma Gandhi starring Sir Ben Kingsley.
Read more