Film4 Summer Screen At Somerset House: 4 – 17 August
The open-air film festival returns with a mixed programme of UK premieres, old favourites and Cannes award-winning films, including comedies, rom-coms, musicals, sci-fis and more. The stunning Edmond J. Safra Fountain Court provides the setting to London's largest screen set against Somerset House, which itself has provided the backdrop to many movies. So bring a blanket and picnic and head down to Somerset House from 6:30pm. Rugs, picnic hampers, food and drink are also available to buy on site. You can also enjoy DJ sets inspired by the films and special guest introductions from 6:45pm before settling down to enjoy the open-air screening in full surround sound at 9pm.
The 2016 lineup for the film festival at Somerset House includes:
Thursday, 4 August: Opening Night Premiere: Things To Come
Friday, 5 August: Bram Stoker's Dracula
Saturday, 6 August: Ex Machina + RoboCop (1987)
Sunday, 7 August: Sunset Boulevard
Monday, 8 August: 10 Things I Hate About You
Tuesday, 9 August: Walkabout
Wednesday, 10 August: Centrepiece Premiere: Julieta
Thursday, 11 August: Best of Ten by Kubrick
Friday, 12 August: Jackie Brown
Saturday, 13 August: Galaxy Quest + The Final Girls
Sunday, 14 August: Funny Face
Monday, 15 August: Trainspotting
Tuesday, 16 August: Girlhood
Wednesday, 17 August: Closing Premiere: Captain Fantastic
For more information and to purchase tickets, visit the website for Somerset House.

You may also like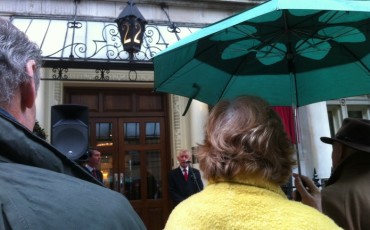 07 May 2015
Commander Mansfield Cummings, founding father of the Secret Service, has at last received his Blue Plaque. It was unveiled Monday 30 March, with your correspondent in attendance, not, as I had anticipated at the site of the Cummings' 1923 death – corner of Melbury Road and Addison Road, W14 – but the site of the first proper SIS office and workshop on top of the National Liberal Office, aka Horse Guards Hotel.
Read more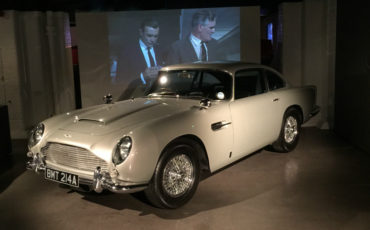 08 February 2017
Ian Fleming created the character of 007 whilst living in London and his novels are filled with references to London. Subsequent filmmakers took Fleming's character and have developed him into the super spy we know today, and along the way set many of their iconic filming locations in London.
Read more