Charlie Chaplin Blue Plaque Unveiled in South London
Charlie Chaplin, one of the greatest stars of early cinema, has been honoured with an English Heritage blue plaque at his former London home in Glenshaw Mansions on Brixton Road in Kennington. The blue plaque was unveiled by the British comedian and Chaplin admirer Paul Merton, Chaplin's granddaughter Kathleen, a singer, was also present with her seven-year-old son. Christer Jonsson, a Swedish comedian and magician, who had come complete with battered top hat and cane, demonstrated Chaplin's famous tramp walk after the unveiling.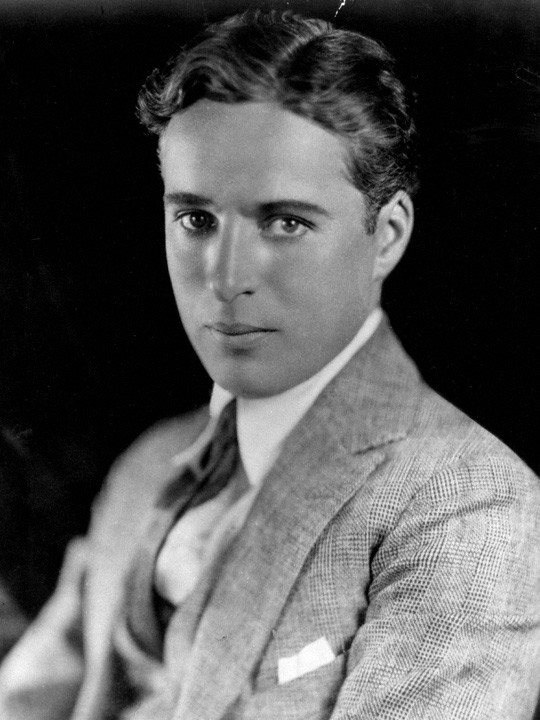 Charlie Chaplin portrait circa 1920. Photo Credit: © Public Domain via Strauss-Peyton Studio.
Chaplin had no birth certificate but it is believed that he was born in Walworth in 1899. He endured what he called 'a forlorn existence' with an alcoholic and largely absent father and a mother beset by mental problems who was eventually institutionalised. In 1908, however, his fortunes were looking up and he got his break with the company of the famous impresario Fred Karno. Despite Karno's doubts about 'the pale, puny sullen-looking youngster' he was an instant hit with London music-hall audiences and a move to America soon beckoned.
The flat was fondly remembered by Chaplin in his 1964 autobiography as his 'cherished haven'. Today, Glenshaw Mansions – newly built when Chaplin and his brother moved in – survives much as they must have known it, despite the bomb that fell nearby during the Second World War. The building was referred to in Chaplin's novella, Footlights (first published in 2014).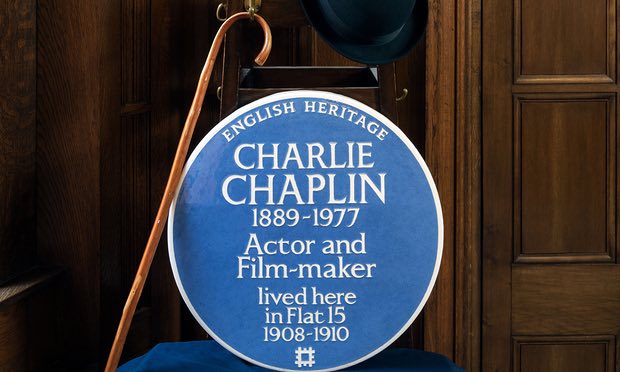 Charlie Chaplin Blue Plaque in London. Photo Credit: © English Heritage.
The Chaplin brothers moved into the four-storey mansion block and spent £40 on furnishings, £15 more than they had budgeted. The money bought a couch, two armchairs, a fretwork Moorish screen lit by a yellow bulb and a tasteful female nude portrait. Chaplin described the design as 'a combination of 'a Moorish cigarette shop and a French whore-house – but we loved it'. He left for America in 1910, leaving a note for Sydney because he disliked goodbyes. Although Chaplin found widespread fame and fortune in America, his comedic roots began in the music hall and vaudeville scene of his home city.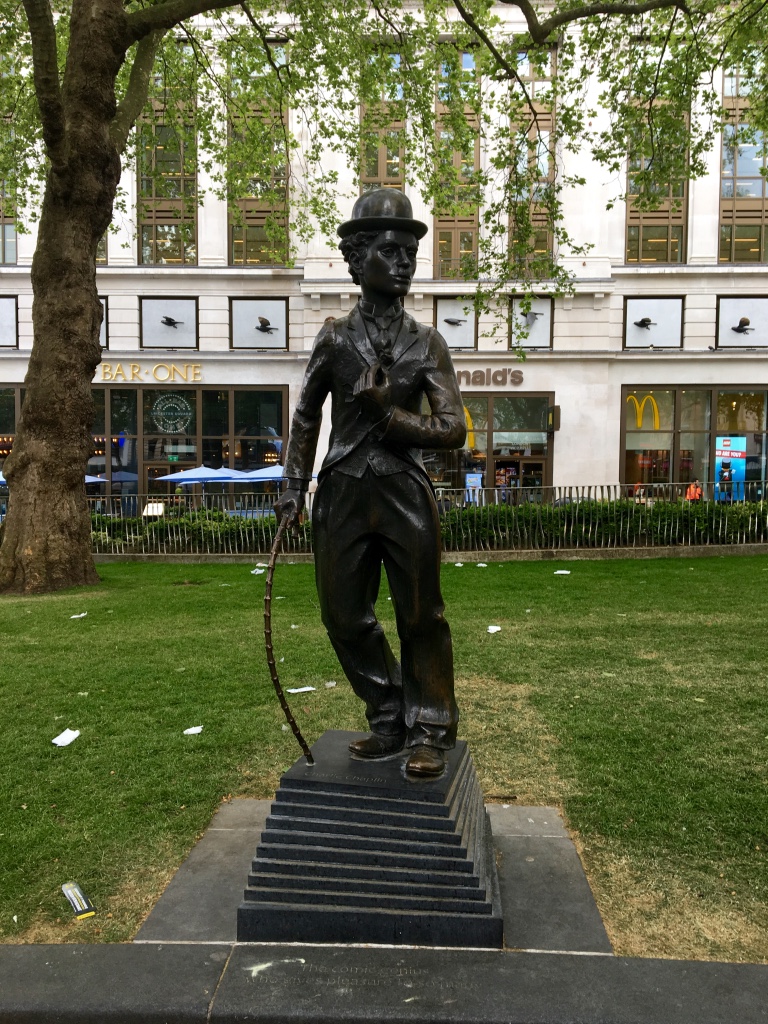 Charlie Chaplin Statue in Leicester Square, London. Photo Credit: © Ursula Petula Barzey.

Edwin Lerner
Named Edwin (name of an early king of Northern England) but usually known as 'Eddie', I conducted extended tours around Britain and Ireland for Trafalgar for many years but now work as a freelance guide and tour manager. I specialise in religious, music, theatre and literary themed tours and…
You may also like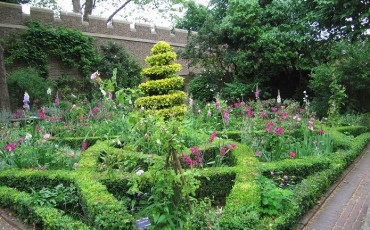 21 May 2015
Open Garden Squares Weekend takes place in London this year with 218 hidden and little-known gardens opening to the public on Saturday 14 and Sunday 15 June. The gardens range from the historic and traditional to the new and experimental. They include classic London square gardens, roof gardens, community allotments, urban wildlife and ecology centres as well as the gardens of historic buildings, institutions, restaurants, schools and shops.
Read more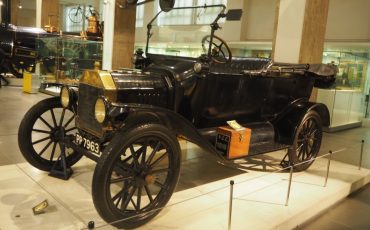 09 March 2017
Which hobby is loved by 1 in 6 British adults and generated revenues of £5.5 million in 2016? No, not fishing or horse riding, but old cars, buses, vans and lorries. Yes, petrolheads, according to the Federation of British Historic Vehicle Clubs, are doing their bit for the economy, and London is right at the forefront of the movement.
Read more