350th Anniversary Events for the Great Fire of London
On 2 September 2016, it will be exactly 350 years since the catastrophic Great Fire of London started in Thomas Farynor's bakery in Pudding Lane. The fire raged for four days, destroying 13,200 homes and leaving 65,000 people homeless. The speed at which London recovered, and the way it did so, laid the foundations for the global city we know today.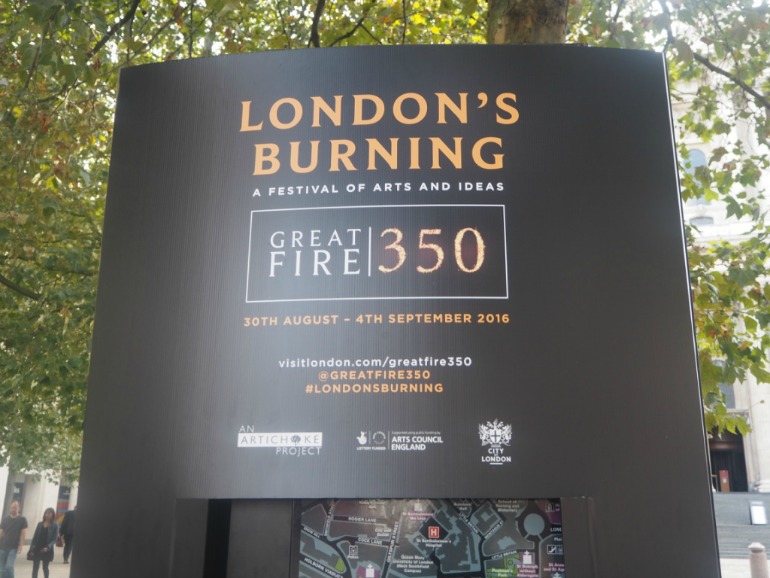 Great Fire 350 Anniversary Events. Photo Credit: ©Ursula Petula Barzey.
Great Fire 350 is the official commemoration of the 350th anniversary of the 1666 Great Fire of London, an umbrella season of events that tells the fire's stories, big and small. The exhibition Fire! Fire! is on at the Museum of London until April 2017. The Museum of London is also hosting a programme of fire themed walks and tours, free afternoon lectures, workshops, family activities, children's sleepovers and festival days.  St Paul's Cathedral is also putting on a programme of walks, talks, and tours, special sermons and debates until 2017.
One of the more elaborate anniversary events for the Great Fire of London will be London 1666: Watch it Burn on Sunday, 4th September 2016. This will involve setting alight an extraordinary 120-metre long sculpture of 17th-century London skyline created by American "burn" artist David Best on the River Thames between Blackfriars Bridge and Waterloo Bridge. The event can be watched in person or live online at London 1666: Watch It Burn.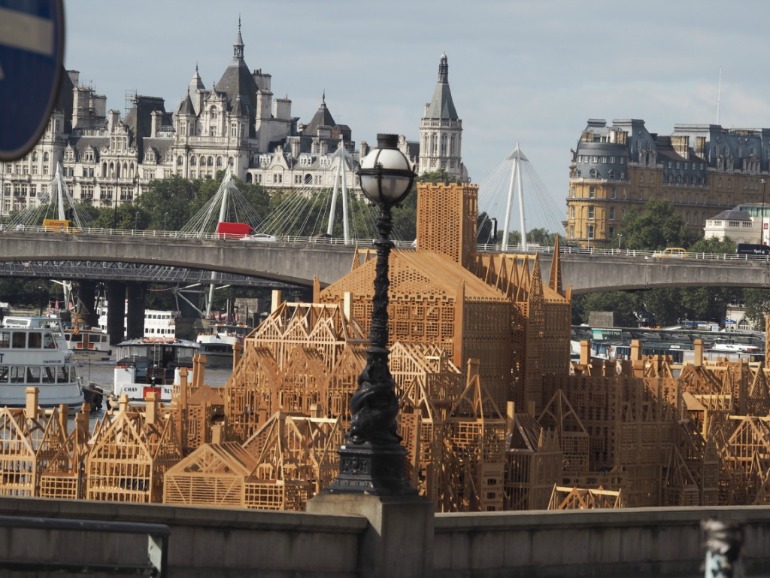 Great Fire 350 – London 1666 – Watch It Burn. Photo Credit: ©Ursula Petula Barzey.
To uncover the stories of the Great Fire of London and to find out about additional exhibitions, lectures, tours, performances, and special events, visit the website for the Great Fire 350.

You may also like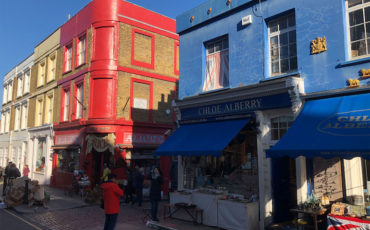 16 February 2018
The neighbourhood of Notting Hill in London today is a vibrant, exuberant and colourful reflection of its heady, diverse, rich and multi-cultural past. An eclectic mix of people, places and attitudes give this affluent and fashionable area a unique vibe, combining both the bohemian and the traditional. International financial traders rub shoulders with artists, musicians and writers in the many coffee shops, bars, and restaurants or behind handsome stucco-fronted pillar-porched houses, pretty mews dwellings and of course, regular flats.
Read more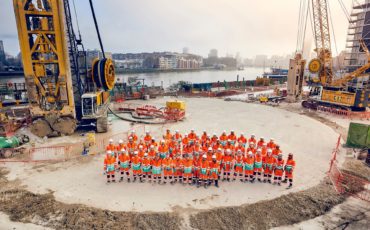 07 July 2017
What – not another one? Yes, but not an election. This time it's a tunnel – another one under London, from west to east and this one is less in the news because it is all about our waste. After London's population doubled between 1840 and 1900 Sir Joseph Bazalgette's literally ground-breaking tunnel, his great Intercepting Sewer, saved London from the Great Stink of 1856.
Read more