London has some of the best tourist attractions and culturally enriching experiences.   However for some people, the major draw is the shopping opportunities.  Particularly as London has some of the best department stores.  Below we highlight the top 10 London department stores to check out when you are next in London.
1. Marks & Spencer
Marks & Spencer stores are located on high streets all across London and the United Kingdom.  Often referred to as M&S,  the company is a major retailer providing quality clothing, home products, and luxury food products.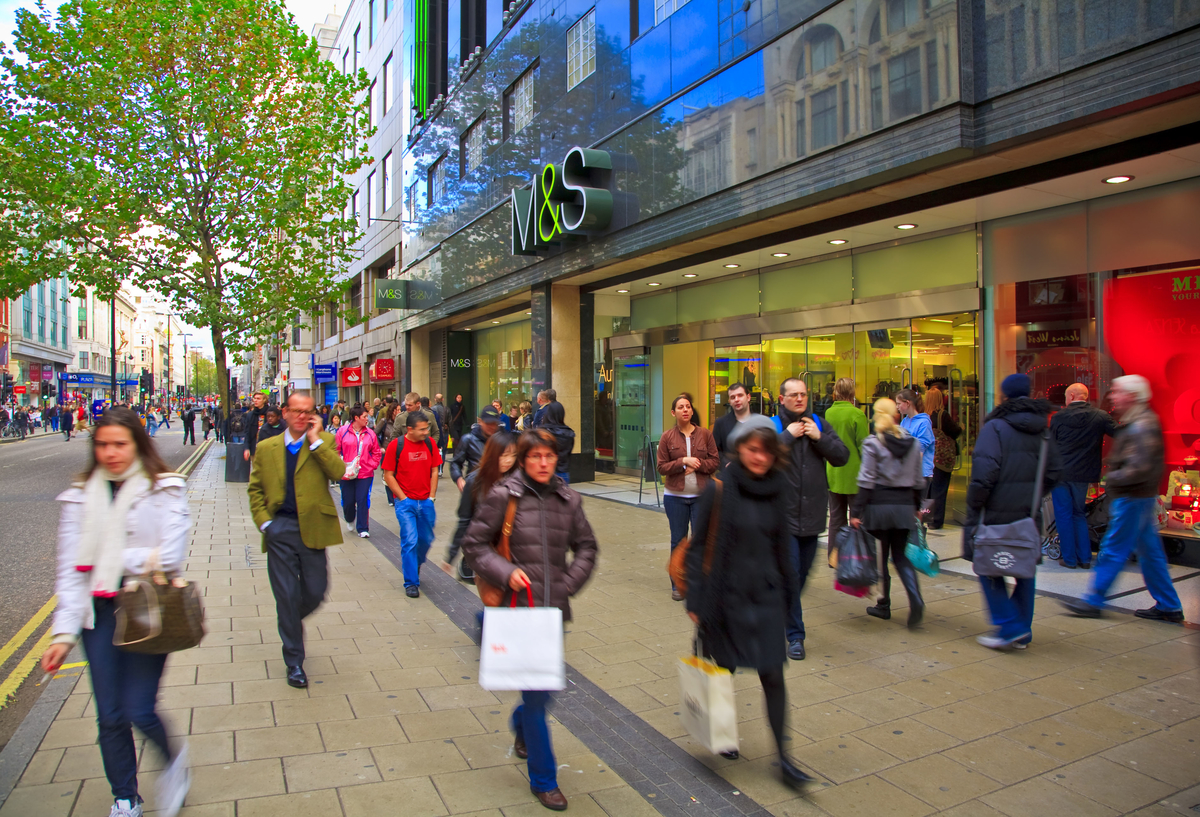 Shoppers outside of Marks & Spencer on Oxford Street. Photo: ©Visit London Images.
2. Fenwick of Bond Street
Fenwick of Bond Street has been operating since 1891 and while it first made its name selling hair accessories, it is now one of the most fashionable and stylish stores in London. If you are looking for glorious retail options, the range of departments and sections here is of the highest standard and if you are looking to relax, Carluccio's Café is the place to take it easy.
3. Fortnum & Mason
For a traditional English shopping experience, consider visiting Fortnum & Mason. The firm has been operating since 1707, and as the official grocer to Her Majesty, you can rest assured about the high standard of food on offer. For a truly quintessential English hamper, this is the shopping destination for you.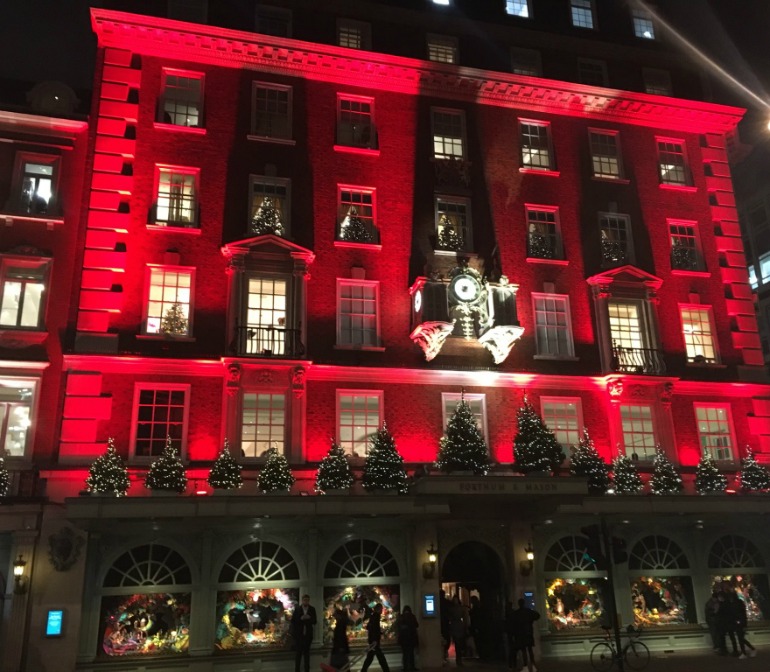 Shopping In London: Fortnum & Mason. Photo Credit: © Ursula Petula Barzey.
4. Selfridges
Selfridges is another London store that can claim to offer everything you could ever want. The company offers some of the most exclusive designer clothes but there is also a Superbrands section, helping customers get their hands on some of the most stylish names at a more reasonable price.
5. Harvey Nichols
This is a place where fashionable people love to shop. When it comes to high end fashion, Harvey Nichols is the place to be but there is also a great range of cosmetics, accessories and even food on offer in this essential London outlet.
6. John Lewis
Again, John Lewis is a massive name across Britain and it can also be found in London on  Oxford Street. The store contains close to half a million individual products, spread across 7 floors. You should also check out the Bistro serving up a stunning view of London's West End.
7. Harrods
Another huge name in the world of shopping. Harrods is a must see stop off in London. Picking up a Harrods bag is an essential part of any shopping lovers trip to London and with a massive range of departments to enjoy, there will be something for everyone. You could easily spend a day in Harrods, so if you want to make the most of it, get along early.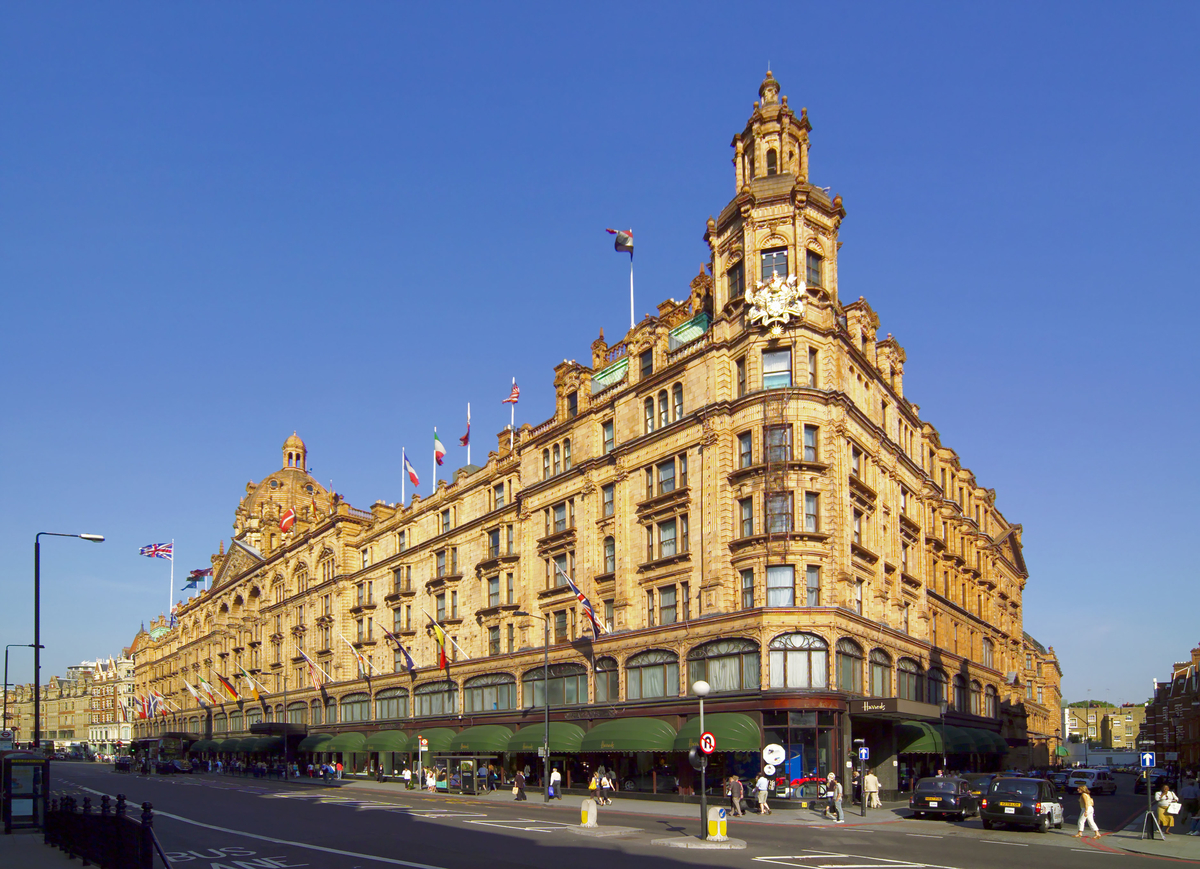 Harrods in Knightsbridge, London, one of the world's most famous department stores. Photo: ©Visit London Images.
8. House of Fraser
One of the best reasons for shopping at House of Fraser, again found on Oxford Street, is the fact that it has something for everyone and the stores contains a mass of well-known names in a huge range of products and items. When it comes to department stores, many people in Britain consider House of Fraser to be the number one choice.
9. Debenhams
Debenhams is a familiar name on the High Street of the UK and it is well known for offering affordable selections from some of the best known designers in the United Kingdom. The Debenhams experience is best enjoyed in the company's flagship store, located on Oxford Store. As well as all of the usual shopping elements you would expect from Debenhams, there are specialist stores and services such as a free personal shopper.
10. Liberty London
Established in 1875, Liberty is extremely traditional, but you will find some of the most celebrated names in the fashion industry. Even if what is on offer is out of your price range, a trip to Liberty is essential to see some of the latest in cutting edge fashion.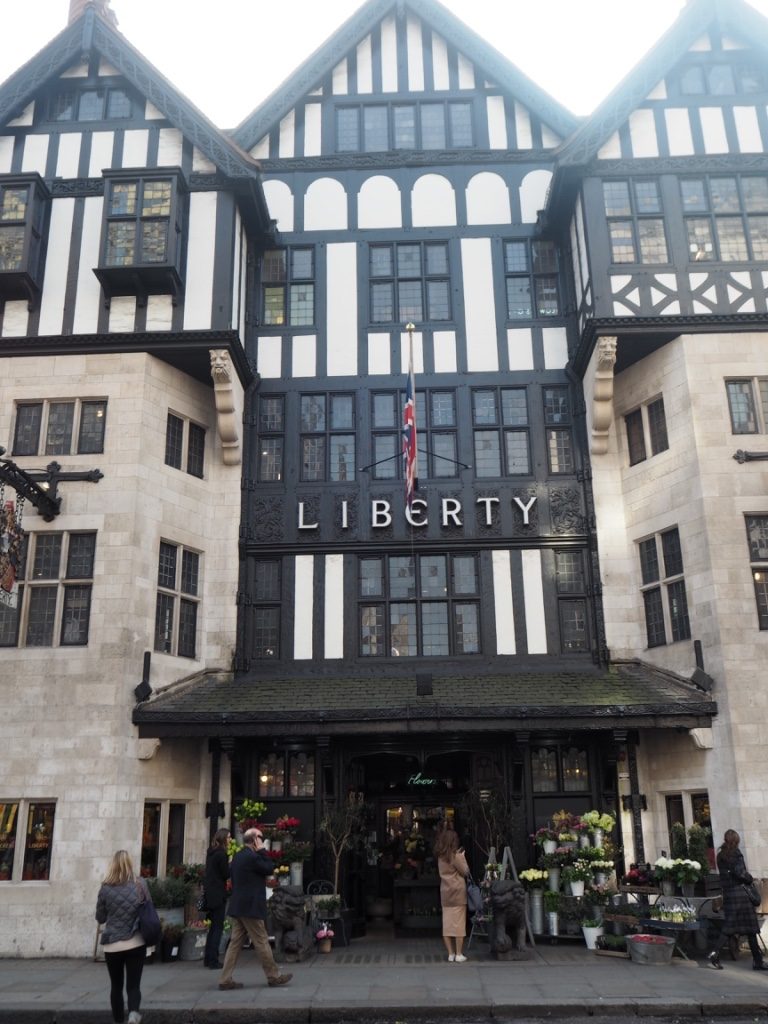 Liberty London. Photo Credit: © Ursula Petula Barzey.