The British Library has announced the acquisition of the personal archive of Kenneth Williams, including 43 personal diaries and approximately 2,000 letters spanning his entire life and career from the age of 18 until his death in 1988.
Kenneth Williams (1926-1988) was best known as the star of the Carry On films, 'Just a Minute' and 'Round the Horne', but also appeared to substantial acclaim in a number of stage roles, from frothy revue to the black comedy of Joe Orton. He used the diaries he kept for more than 40 years as a half-serious threat to his friends "You'll be in my diary!" was a favourite saying whenever someone annoyed him, but kept the contents almost completely to himself.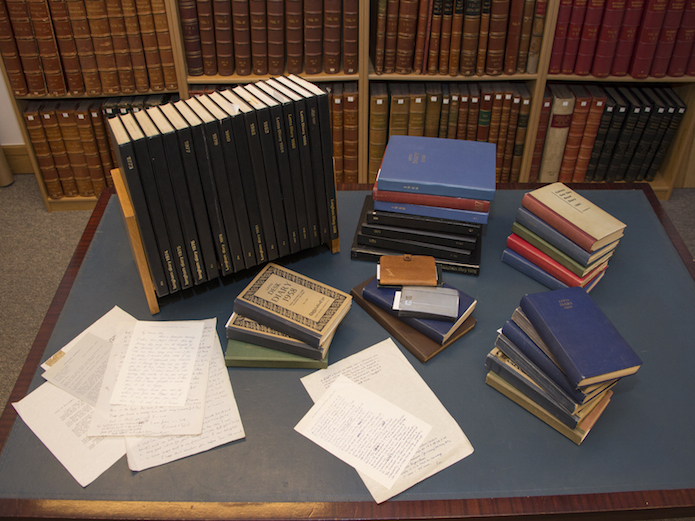 The Kenneth Williams archive at the British Library.  Photo credit: @Elizabeth Hunter.