Every Blue Badge Tourist Guide in London knows the difference between London Bridge and Tower Bridge – but not all their clients do. London Bridge is on the site of the original Roman crossing of the River Thames. Rebuilt several times, the current London Bridge was opened by the Queen in 1973 when the previous one proved not strong enough to carry the heavy traffic crossing it. The old bridge, designed by Sir John Rennie and opened in 1831, was dismantled and moved to Lake Havasu in the USA where an American businessman Robert McCulloch had it re-erected next to a housing development he was building there.
London Bridge cost Mr McCulloch $2.5 million – plus the considerable cost of shipping and rebuilding – and provoked a good deal of amusement from people who said that he had intended to buy the nearby – and much more striking – Tower Bridge near the Tower of London. In fact, McCulloch knew exactly what he was doing and the relocated London Bridge proved a great success and attracted many extra buyers to his Havasu development.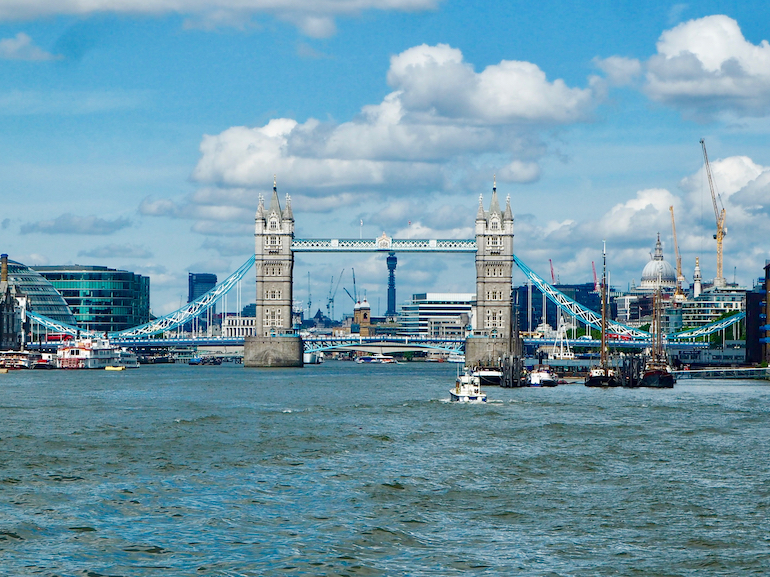 Tower Bridge in London. Photo Credit: © Ursula Petula Barzey.
Tower Bridge, on the other hand, has recently celebrated its 125th birthday. It was designed by Sir Horace Jones and opened by the then Prince of Wales (later Edward the Seventh) on 30th June 1894 after a building programme that took six years and cost £1.2 million (equivalent to around £132 million today). Tower Bridge soon became one of London's most iconic landmarks and is featured in films such as Sherlock Holmes (starring Robert Downey Jr) and the new Spiderman movie.  Tower Bridge in London has been open to visitors since 1982 and gives people the opportunity to walk over the Thames looking down at the river through reinforced glass floors.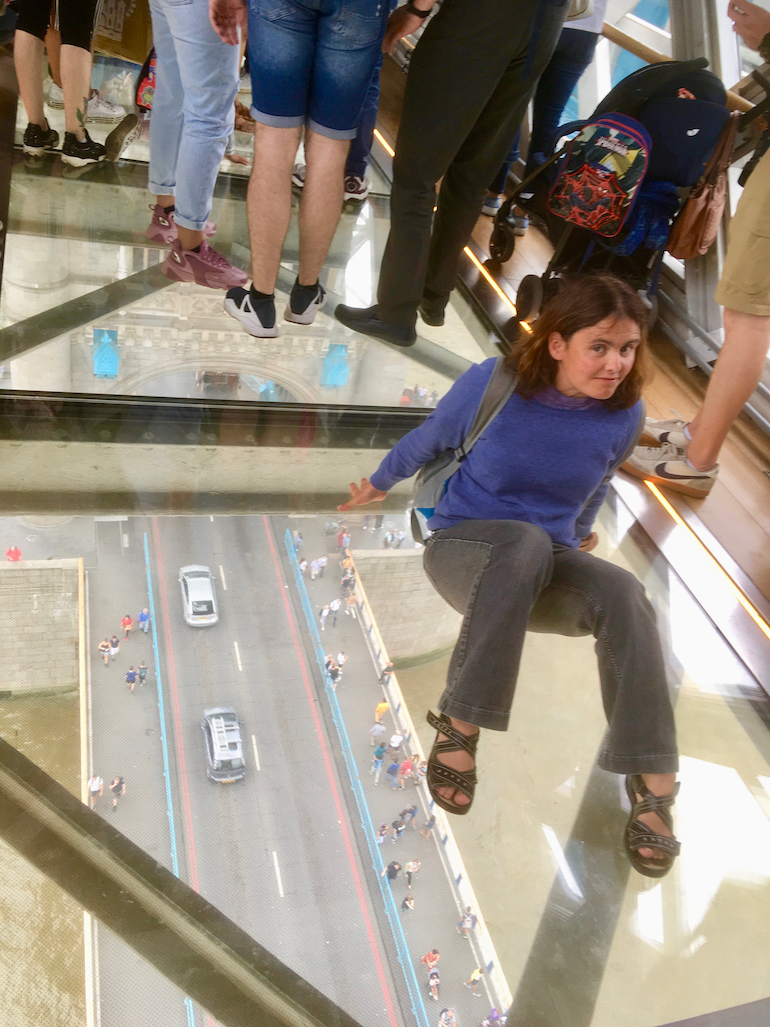 A young lady sitting on the glass floor at Tower Bridge in London. Photo Credit: © Edwin Lerner.
Apart from its distinctive appearance, Tower Bridge's most famous features are the bascules which can be lifted up to allow large boats and ships to pass underneath. All sorts of vessels use this function, from small boats with tall masts to large ocean-going cruise ships which moor next to HM Belfast, a Royal Navy cruiser launched in 1938, which saw service in World War Two and is now a popular naval museum.
Those who want to have the bascules lifted to allow their vessels to pass through must give at least twenty-four hour's notice to the bridge authorities. The process – from the alarm sounding to stop road traffic on the bridge to its resumption – usually takes only five or six minutes, although larger vessels might take up to half an hour. This can happen several times a day and, on average, about 850 lifts occur each year. (Details of when the bridge is due to open – as well as opening times and prices – can be found at the bridge website.
Roman Abramovich, owner of Chelsea football club and one of the world's richest men, is one of those who have taken advantage of the bridge-lifting facility when he has brought his $400 million yacht Eclipse into London. And how much does it cost Mr Abramovich and others to have Tower Bridge in London's bascules lifted? Precisely nothing.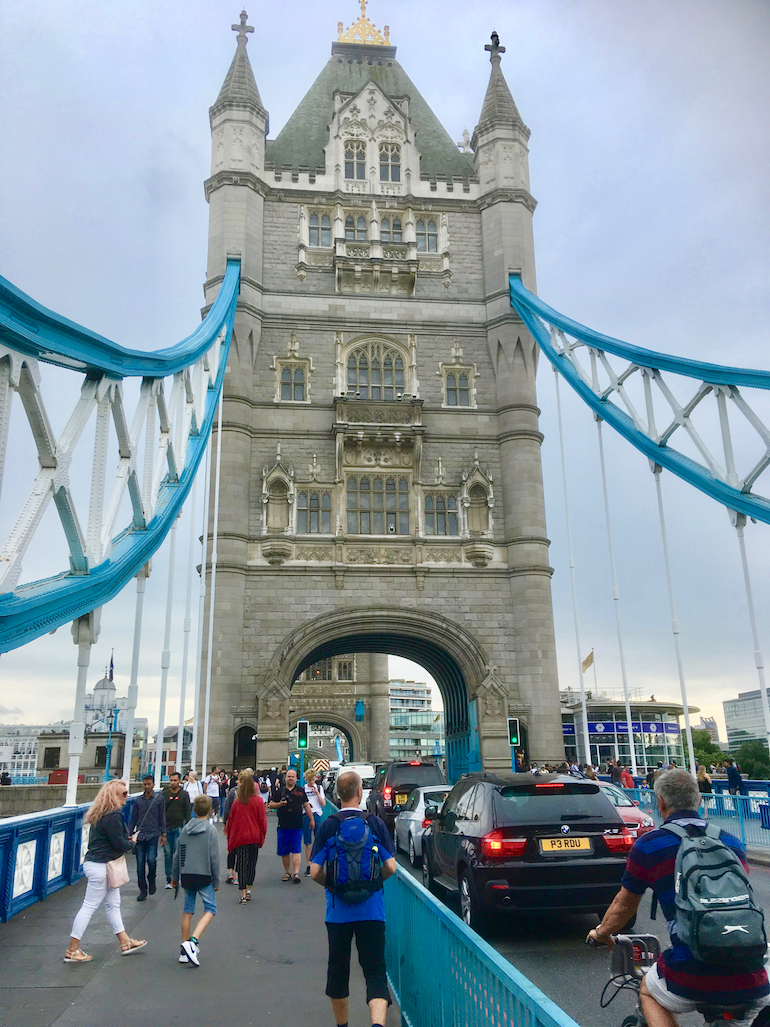 Tower Bridge in London. Photo Credit: © Edwin Lerner.