James Bond: Facts, Figures & Fun
Promotions for the new James Bond film Spectre is near fever pitch, so thought we'd provide some fun facts and figures about the British Secret Serice agent created by writer Ian Fleming while living in sunny Jamaica!
The Vauxhall Cross building in London is the home of James Bond's employers MI6. It has twice been attacked in Bond films: in The World is Not Enough in which Pierce Brosnan has a speedboat chase down the River Thames to the Dome in Greenwich and in Skyfall when it is blown to pieces by Javier Bardem's villain. A special screening of Skyfall was arranged at Vauxhall Cross for those who work there – they all cheered when it was blown up in the film!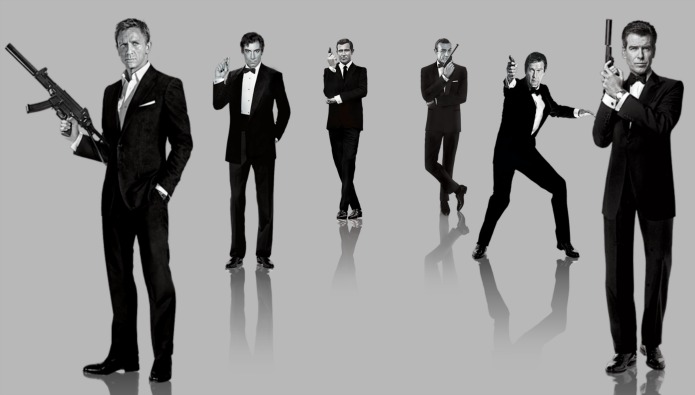 Sean Connery was the first man to play James Bond in the official Eon films. He was born in Edinburgh in a house since demolished and famously began his working life as a milkman. Connery won the role in an audition where he impressed the first director Terence Young, who later said 'He was by far the best'. The producers decided on an unknown actor who would be cheaper than an established star. Connery, like Bond, had been in the navy and later won third prize in a Mr. Universe competition where he was advised by a fellow contestant to take up acting. Ian Fleming, Bond's creator, was not too pleased at the choice of 'the Edinburgh milkman' as Bond but was won around by his performances (he only saw the first three films) and even created a Scottish backstory for Bond in the later novels, in homage to Connery's nationality and patriotism (he is a prominent SNP supporter).
Bond's famous 007 may have come from something as prosaic as a bus number, that of an old Green Line bus which passed close to the golf course in Kent where Fleming liked to play. The double 0 prefix was used on top secret documents that he read working in naval intelligence during the Second World War. Fleming created 30AU, a group of commandos who were trained to work behind enemy lines. This was evidently ideal preparation for the creation of Britain's most famous spy.
Below is the trailer for the next James Bond 007 film Spectre which will be released on 26 October 2015. After watching, be sure to take our James Bond 007 quiz.

Edwin Lerner
Named Edwin (name of an early king of Northern England) but usually known as 'Eddie', I conducted extended tours around Britain and Ireland for Trafalgar for many years but now work as a freelance guide and tour manager. I specialise in religious, music, theatre and literary themed tours and…
You may also like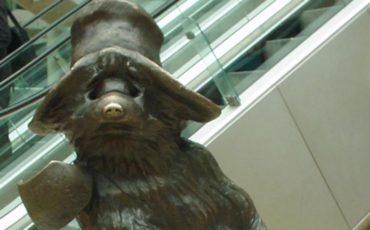 24 November 2017
Blue Badge Tourist Guides need to keep up with the latest cinema releases in order to make their tours relevant and up-to-date. One of the most interesting and popular films to come out this year was Goodbye Christopher Robin, the story of the creation of our best-loved bear Winnie the Pooh.  His position though may be threatened by Paddington, created by the late Michael Bond and also the subject of a recent film Paddington 2 which is currently doing good business at the box office.
Read more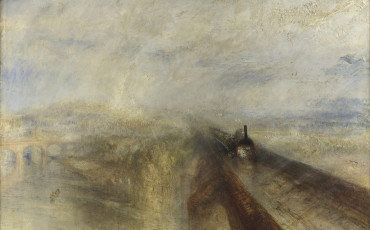 13 October 2014
Mike Leigh's film Mr Turner focuses on the latter life and career of the artist Joseph Mallord William Turner played by Timothy Spall. It premiered in competition for the Palme d'Or at the 2014 Cannes Film Festival, where Spall won the award for Best Actor and cinematographer Dick Pope received a special jury prize for the film's cinematography.
Read more