Royal Gifts At The Summer Opening Of Buckingham Palace
Her Majesty Queen Elizabeth II is the most travelled sovereign in British history, undertaking more than 250 overseas visits during her 65-year reign. During 2016 alone, The Queen carried out over 300 official engagements the length and breadth of the United Kingdom. An important part of these occasions is the receiving or exchanging of gifts, the subject of the an exhibition at this year's Summer Opening of the State Rooms at Buckingham Palace.
Displayed throughout the magnificent State Rooms, more than 250 objects from 100 countries and territories will explore Her Majesty's role as Head of State, Head of the Commonwealth and Head of Nation. The exhibition will include gifts given during State Visits, overseas tours and official engagements and those presented to mark significant moments in The Queen's life.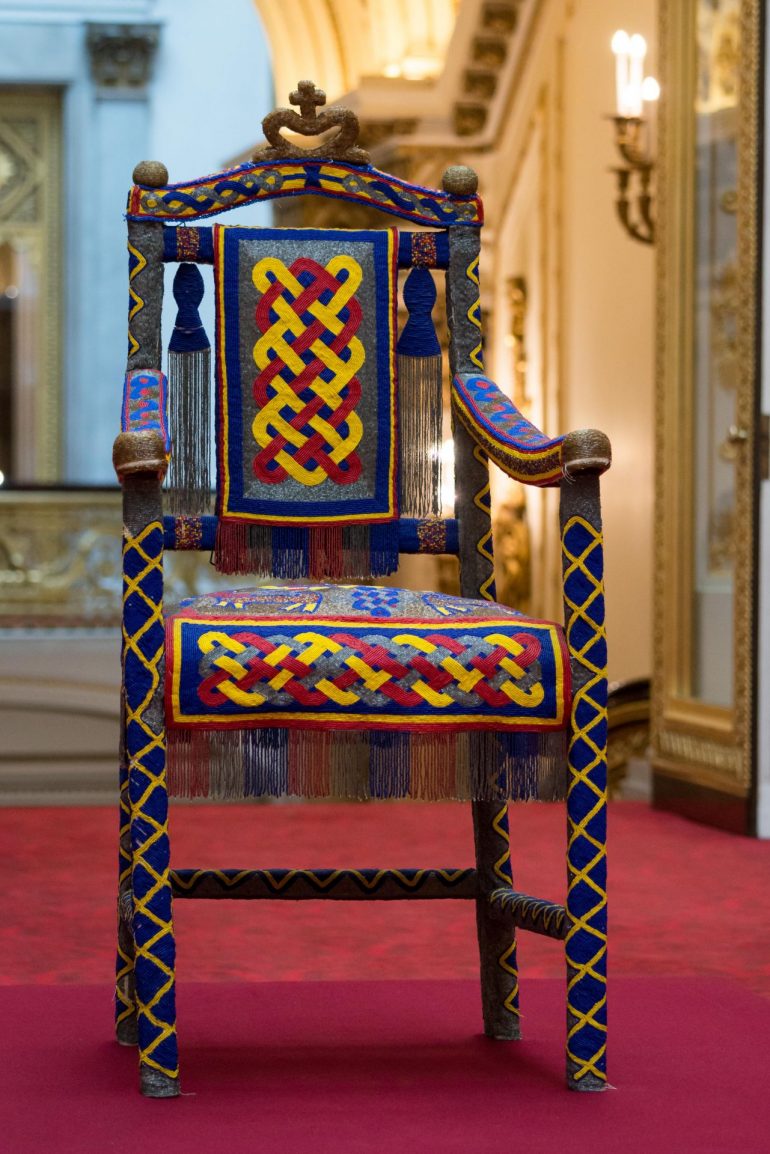 Buckingham Palace: 2017 Summer Opening of the State Rooms Royal Gifts Exhibition: A beaded Yoruba throne presented to The Queen by the people of Nigeria in 1956. Photo Credit: Royal Collection Trust / © Her Majesty Queen Elizabeth II 2017.
During a State Visit, whether incoming or outgoing, it is customary for gifts to be exchanged as a symbol of goodwill. Official gifts are often examples of local craftsmanship and artistic traditions, such as the colourful beaded Yoruba throne presented to The Queen by the people of Nigeria in 1956. Beadwork and royalty are closely associated in Yoruba culture, and large quantities of beads are considered a sign of wealth and status. The interlaced motifs on the throne hold spiritual meaning, including respect for ancestors.
Gifts received from around the world to mark significant occasions in Her Majesty's life, such as birthdays and Jubilees, often make reference to the historical or personal relationship between the monarch and the nation.
In 2016, to celebrate The Queen's 90th birthday, Salt Island, one of the British Virgin Islands, presented Her Majesty with a linen bag containing salt. This gift reflected the tradition, reintroduced in 2015, of the Island paying the monarch an annual rent of a pound of salt on their birthday.
Royal Gifts is part of a visit to the Summer Opening of the State Rooms at Buckingham Palace, 22 July –
1 October 2017.

You may also like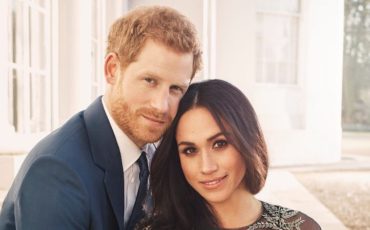 24 January 2018
For some it came as a surprise that Prince Harry of Wales should choose Meghan Markle, an American 'commoner', as his bride, for others who know Prince Harry well, then maybe less so.
Read more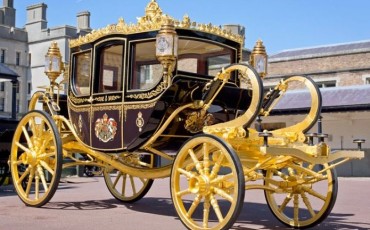 29 July 2014
For the State Opening of Parliament this year the Queen used a new 3-ton Coach created for her by Jim Frecklington, from Manly, Australia, who worked in the Royal Mews as a young man before returning home. The coach, which is 18ft long and needs 6 horses to pull it, has taken 50 people more than 10 years to assemble. The Diamond Jubilee Coach is only the second state carriage to be built in more than 100 years.
Read more