Hampton Court Palace Recreates Edward VI Christening
When British Monarch King Henry VIII had his son Edward christened on 15th October 1537 at Hampton Court Palace, it was a celebration of his dynasty and its seemingly secure future. To commemorate, staff recently donned costumes – borrowed from the Royal Shakespeare Company – to join actors in a television programme recreating the christening of Henry's longed-for heir. The BBC documentary which aired this past January was presented by Historians Lucy Worsley and Dr David Starkey and heralds a year of celebrations marking the 500th anniversary of Hampton Court Palace.
Nearly 100 of the Palace's staff took part in the re-enaction of the 1537 christening for 'Britain's Tudor Treasure: A Night at Hampton Court'. As there are more women among the modern-day staff than would have been the case five centuries ago, many of them had to dress as men for the re-enactment. Interestingly, tradition dictated that neither King Henry VIII nor Queen Jane Seymour would participate in the elaborate christening.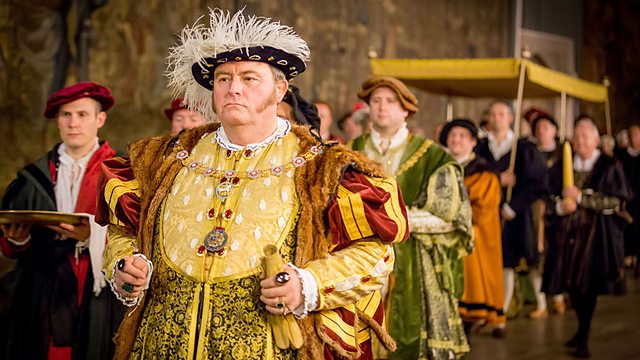 A recreation of the Christening of Prince Edward at Hampton Court Palace. Photo: ©BBC/Stephen McLaren.
Continuing on with the Hampton Court Palace celebrations, from Easter onwards, wine will flow again from the Palace's wine fountain, a replica of the one Henry took to this Field of the Cloth of Gold meeting with Frances I of France in 1520. From February, 5,000 children and their families will be recruited to contribute to an animated film telling the palace's history in five minutes. In the summer, the palace will also stage a Tudor joust and a baroque weekend from the reign of Charles II. Aardman Productions (Wallace and Gromit) will then make a film drawing on all the Hampton Court Palace anniversary activities.

Victoria Herriott
For the past three years I've been amongst an elite team of a dozen guides who conducted tours of the Olympic Park for the ODA, LOCOG and now for the London Legacy Development Corporation. My voluntary role is Head of Marketing for the Blue Badge 2012 committee and…
You may also like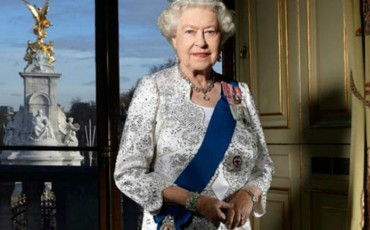 22 July 2015
To celebrate Queen Elizabeth II becoming the longest reigning monarch in the United Kingdom on 9 September 2015, the Tower of London have announced a new art installation with a series of images and animations featuring the letter Q to be projected onto the Tower for seven days.
Read more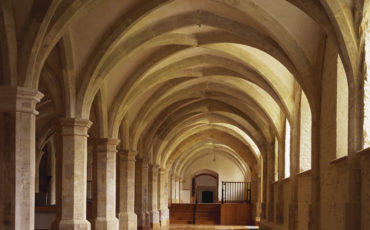 05 May 2016
Royal Collection Trust is investing £37 million at Windsor Castle and the Palace of Holyroodhouse to deliver major improvements for visitors. A series of projects, collectively known as Future Programme, will transform the way visitors are welcomed, interpret the buildings in new ways, create dedicated new Learning Centres, and open up new spaces to the public.
Read more