First World War Walks in Britain
A group of London Blue Badge Tourist Guides have created a website World War One Walks and a marketing programme to attract people who are interested in learning more about the Great War through walking tours. They have committed to building this initiative across the whole country and for the full five years of centenary commemorations.
15 walks have already been scheduled or run in central and suburban London, Windsor and Manchester. Now they are keen to expand the programme nationally so that more people will benefit. The walks are public events that are attracting business from local residents, corporate and travel trade, as well as schools and universities. Currently only English language walks are offered but foreign-language tours are possible and the group intends to promote the growing range of walks to schools and other organisations as private tours.
Examples of current walks include:
Central London:
Whitehall At War – Embankment to Westminster Abbey
"Zeppelin!" Terror Over London – Holborn to Liverpool Street
Suffragettes and the Women's War – Westminster Tube to Buckingham Palace
Last Journey of the Unknown Warrior – Victoria Station to Westminster Abbey
The Lion's Roar – Green Park to Marlborough House via the Hyde Park Corner Commonwealth war memorials
Suburban London:
Finchley Goes To War
Shepherds Bush's Armageddon
Michael Collins and Ireland's Great War Agony (Hammersmith)
Manchester:
Manchester's Great War
Manchester's Southern Cemetery Armed Forces Tour
Windsor:
Windsor at War
For more information about these historical walks offered by Blue Badge Tourist Guides, check out the website for World War One Walks.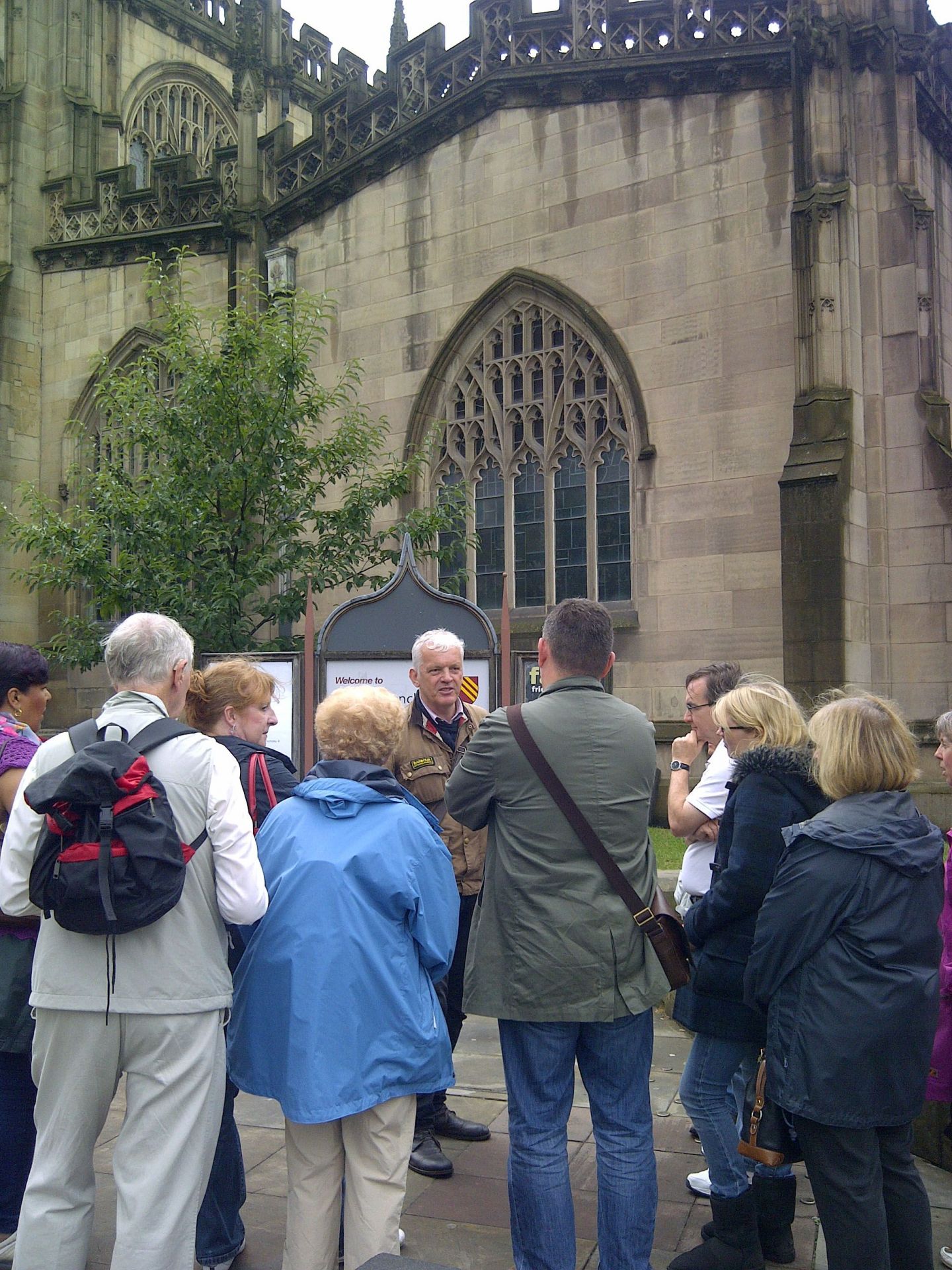 Manchester WW1 Walk, led by John Alker, outside the Manchester Regiment Chapel of Manchester Cathedral which contains a memorial to war poet Wilfrid Owen who was a 2nd lieutenant in the regiment. Photo: ©Sue Grimditch.<!–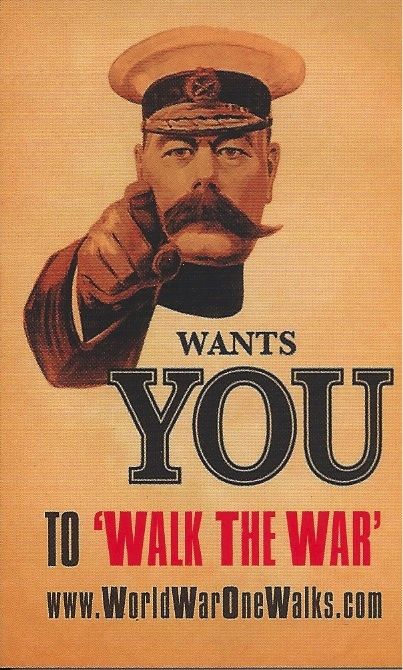 END
Would you like to explore London and beyond with a highly qualified and enthusiastic Blue Badge Tourist Guide? Use our Guide Match service to find the perfect one for you!

Ursula Petula Barzey
Ursula Petula Barzey is a Digital Marketing Consultant who enjoys all that London has to offer to its residents as well as visitors from all across the globe.
You may also like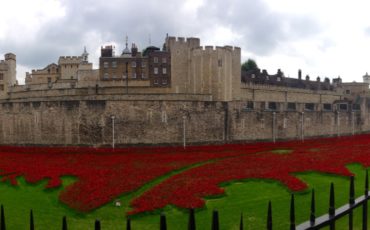 05 September 2017
Who can forget the wonderful site of the 888,246 handmade ceramic poppies by the artist Paul Cummins filling the moat of the Tower of London and cascading down the walls and over the drawbridge area three years ago? Created to represent every British fatality during WWI and to remember the 100 years since the outbreak of war 'Blood Swept Lands and Seas of Red', grew daily, aided in a small way by many Blue Badge Tourist Guides who helped to plant some of them.
Read more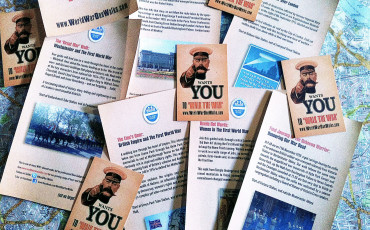 30 October 2014
The Blue Badge Tourist Guides' World War One Walks committee is organising more than a dozen events around the middle of November, which will recall the 1914-18 Home Front in London, Windsor, Manchester and Birmingham.
Read more