The Forth Bridge has just been announced as a new UNESCO world heritage site in Britain and the 6th in Scotland. Designed by Sir John Fowler and Benjamin Baker from Frome, Somerset, the rail bridge, which is 2,529 metres (8,296ft) long and 100 metres high, was the largest cantilever span in the world when it opened in 1890.
Famously, the bridge requires constant repainting. When construction began in 1882, it used a new form of metal called mild steel, which is liable to corrode in the open air. The paint company which won the original tender, Craig and Rose, continued to provide the service until 2002, when a special three-layered coating was created that is expected to last for more than 20 years.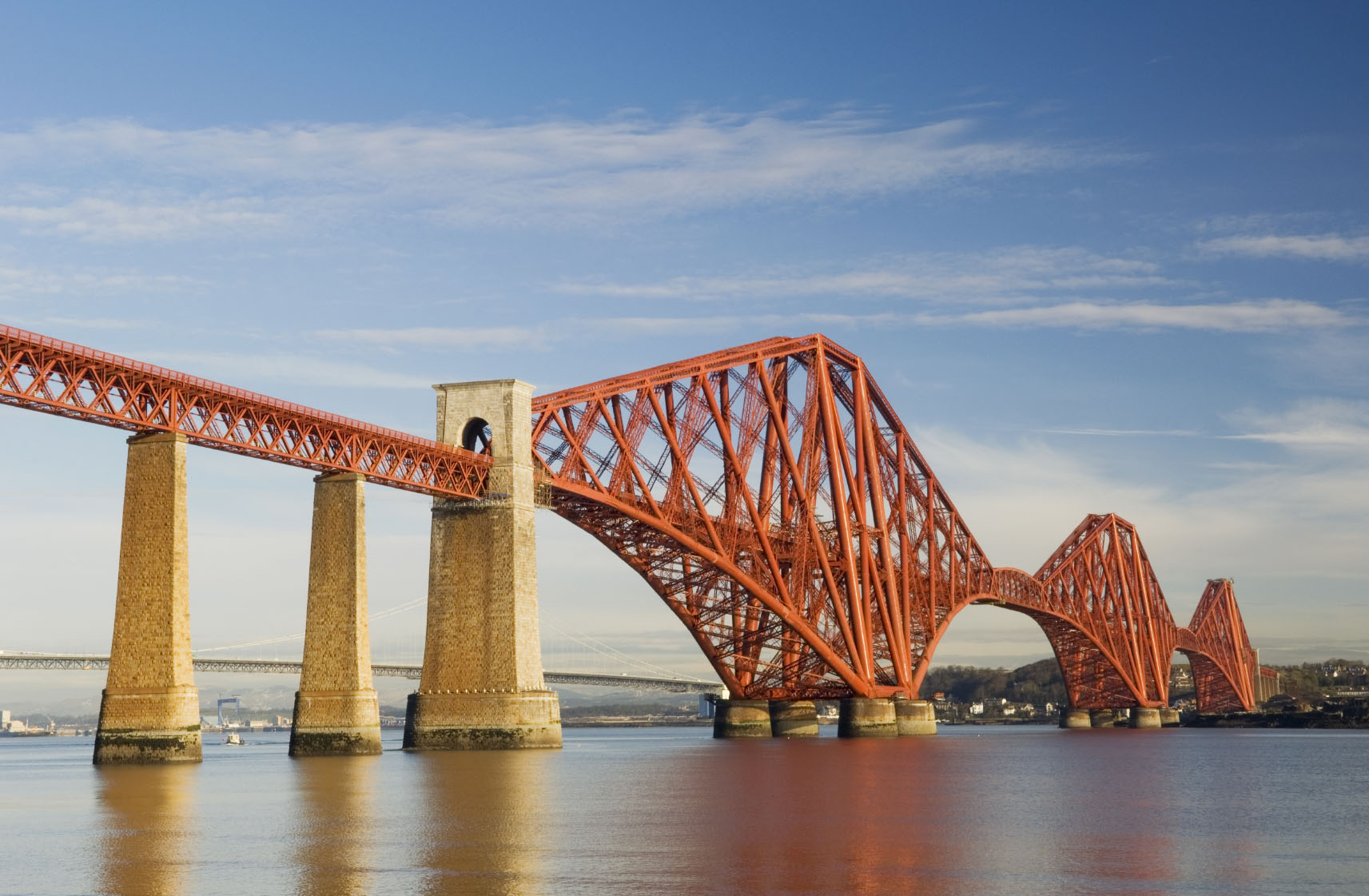 Photo: © Forth Bridges.
Note: There are currently 4 UNESCO World Heritage Sites in London!