The London trail for Shaun the Sheep (Nick Park – Wallace and Gromit spin off) will take place from 28 March to 25 May and will feature 60 5ft high Shaun the Sheep sculptures, decorated by celebrities and artists.
Key central locations to feature around the capital include One New Change (a shocking pink sheep by Zandra Rhodes named 'Woolly Wiggle' featuring the artist's distinctive gold 'wiggle' pattern), Westminster, Southbank and other iconic tourist destinations.
After the London trail, a further trail of 60 giant Shaun the Sheep sculptures will be displayed in Bristol during July and August.
In autumn 2015, the flocks will go on display to the general public prior to a grand auction to raise money for sick children in hospitals across the UK.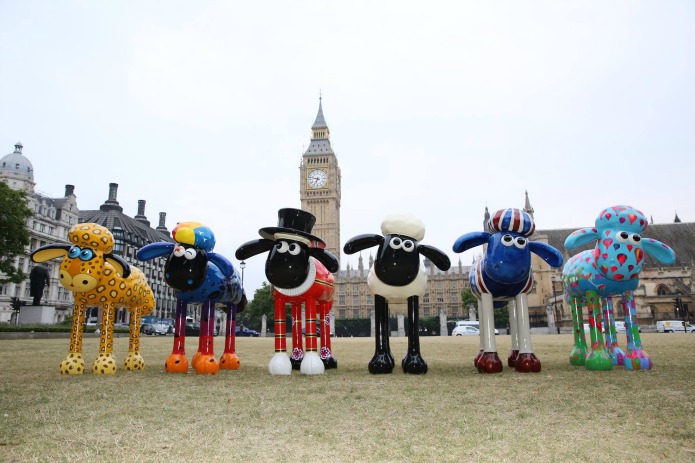 Shaun In The City in Parliament Square near Westminster Palace. Photo: ©ShaunInTheCity.