Summer is always a spectacular time of year to visit London and the rest of the United Kingdom. This year is no exception and here are five great reasons to visit over the next few months:
1. The ICC Cricket World Cup 2019:  30 May 2019 to 14 July 2019
2. Hit West End shows such as Hamilton, Aladdin as well as Harry Potter and the Cursed Child
3. The main Summer Season for Highclere Castle aka Downton Abbey: 7 July to 3 September 2019
4. The annual opening of Buckingham Palace State Rooms: 20 July to 29 September 2019
5. The world's highest and longest tunnel slide at the Queen Elizabeth Olympic Park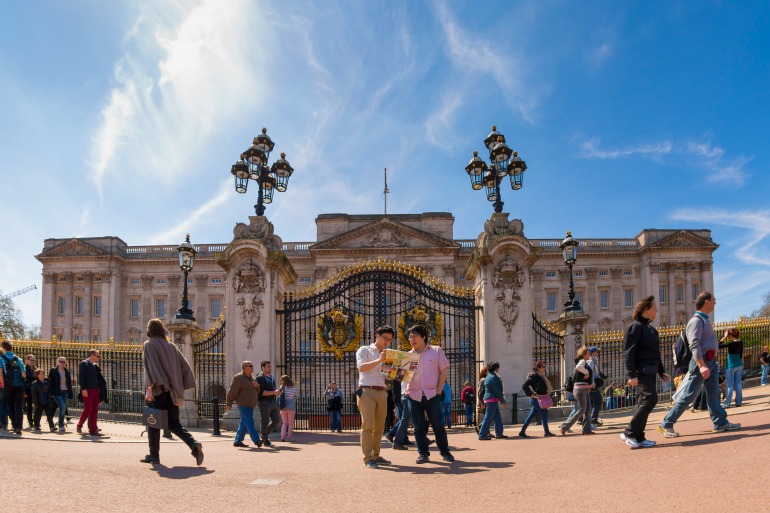 Tourists in front of Buckingham Palace. Photo Credit: ©London & Partners.
After a momentous few weeks in British Politics, it seems only right to at least touch on that area. The British public voted narrowly to leave the European Union (so-called Brexit). The politicians and civil servants are now working through the details of how that will actually work but, in the meantime, life goes on as normal. To recap for potential visitors to the United Kingdom:
• There are no imminent changes in the way people travel to the United Kingdom.
• There will be no change to arrangements for travel until the United Kingdom formally leaves the European Union.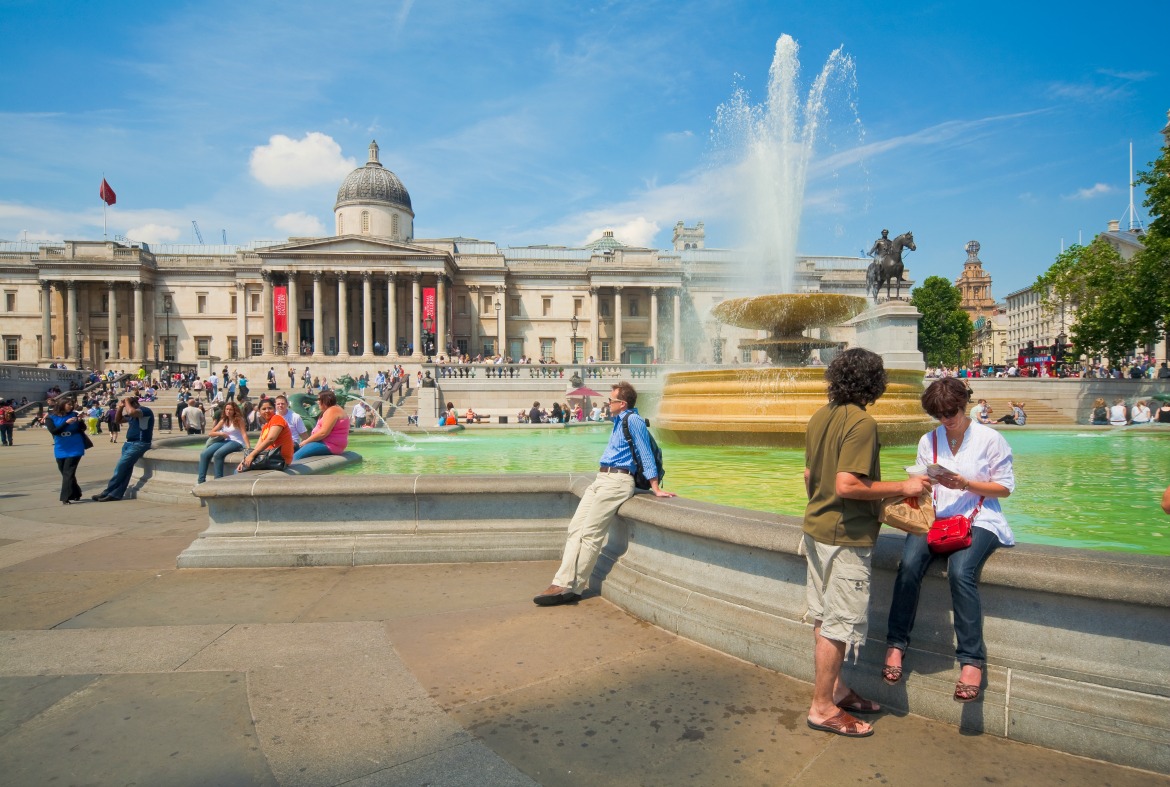 Tourist hanging out in Trafalgar Square with the National Gallery in the backdrop. Photo Credit: ©London & Partners.
Something that has changed in the post-Brexit world though is a sharp decrease in the value of the Pound, making affordability as good as it has been for over 30 years! Why not take advantage of this, potentially once in a generation, opportunity and explore some other parts of the country as well as London. Your Blue Badge Tourist Guide can help with recommendations.
One of the angles reported in parts of the Press about the Brexit decision was that Britain had somehow become less welcoming for visitors and foreign-born residents. We, in the Tour Guiding community, took this assertion personally and continue to challenge it. Our members speak more than 30 different languages and come from many different countries and backgrounds. We personally welcome hundreds of thousands of visitors each year who invariably comment on the Great British Welcome they receive. One of the very reasons that so many people decide to live in London is because of the incredible diversity, tolerance, and warmth of welcome here.
As Sadiq Khan, the recently elected Mayor of London, said so eloquently:
"I want to send a particular message to the almost 1 million Europeans living in London, who make a huge contribution to our city – working hard, paying taxes, and contributing to our civic and cultural life. You are welcome here. We value the enormous contribution you make to our city and that will not change as a result of this referendum."
Finally, we hope that all of our visitors and trade partners enjoy the newly enhanced version of the Guide London website which was launched a few weeks ago. This was designed to make it as quick and easy as possible to find a Professional Blue Badge Tourist Guide and to help you make the most of your time here.
Thank you for visiting. Safe travels and have a great summer.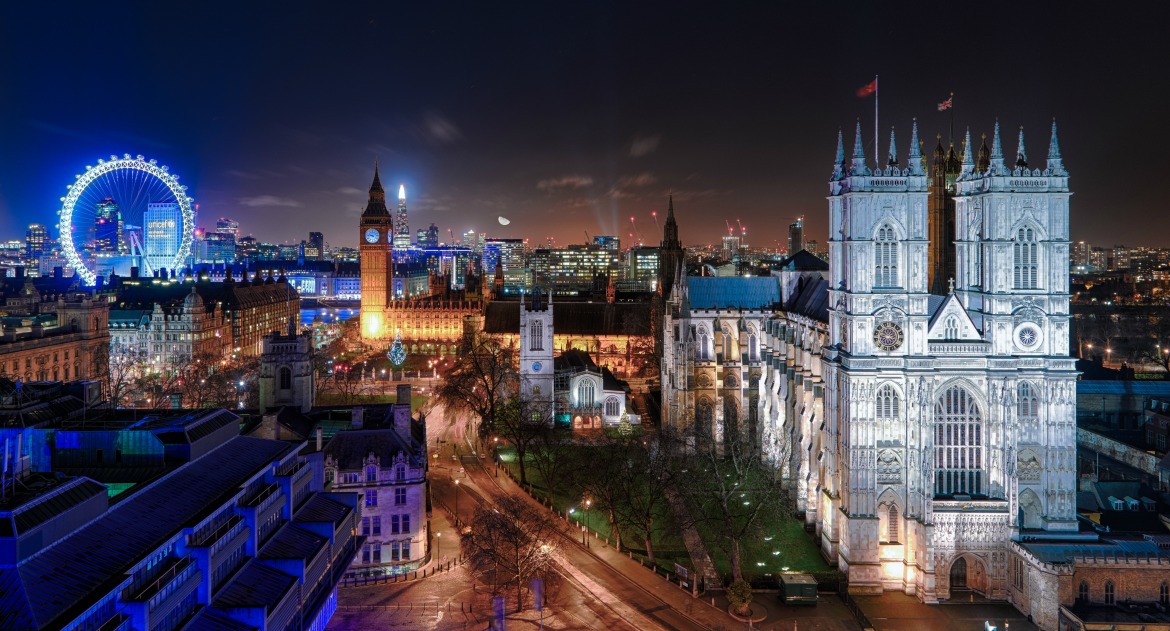 London Skyline – Westminster Abbey, Big Ben & London Eye. Photo Credit: ©London & Partners.