On a briskly cold January morning, fellow Blue Badge Tourist Guide Steven Szymanski inducted an enthusiastic group into his passion for bridges on a walk that took in Tower Bridge to Waterloo, via St Magnus Martyr, the Steelyard and Bankside.
A strange new way of looking at London unfolded: the ten-minute journey of old when trains backed from Cannon Street to Charing Cross giving a working girl just enough time to make the rent; Joseph Cubitt's "half bridge", sandwiched between road and rail bridges at Blackfriars; how else would you test the correction of the Millennium Bridges "synchronized lateral excitation" other than by sending a Page 3 girl across it holding a plate of jelly? Wonderful stuff! We're all Bridgemen now.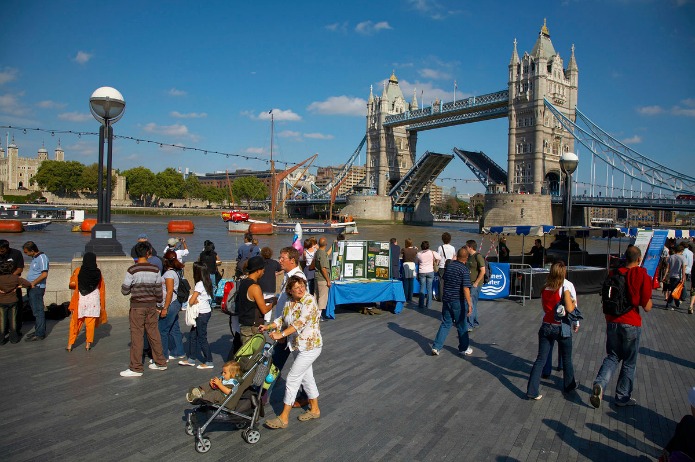 View of London's iconic Tower Bridge. Photo: ©ViewOnLondon/ PawelLibera.