Ava Gardner has been honoured with a Blue Plaque on her London home at 34 Ennismore Gardens, where she lived from 1972 until 1990. She was born in North Carolina in 1922 and appeared in more than 60 films including Mogambo, Flying Dutchman, Bhowani Junction, On the Beach and The Life and Times of Judge Roy Bean.
Ava Gardner received an Academy Award nomination for Mogambo in 1953. The Oscar was won that year by Audrey Hepburn for Roman Holiday. Ava Gardner was also known for her tempestuous affairs and three high-profile marriages to Mickey Rooney, Artie Shaw and Frank Sinatra. She died in her London home, aged 67, of bronchial pneumonia, on 25 January 1990.  
For more information about Ava Gardener's Blue Plaque, visit the website for English Heritage which this year marked the 150th anniversary of the London Blue Plaques scheme.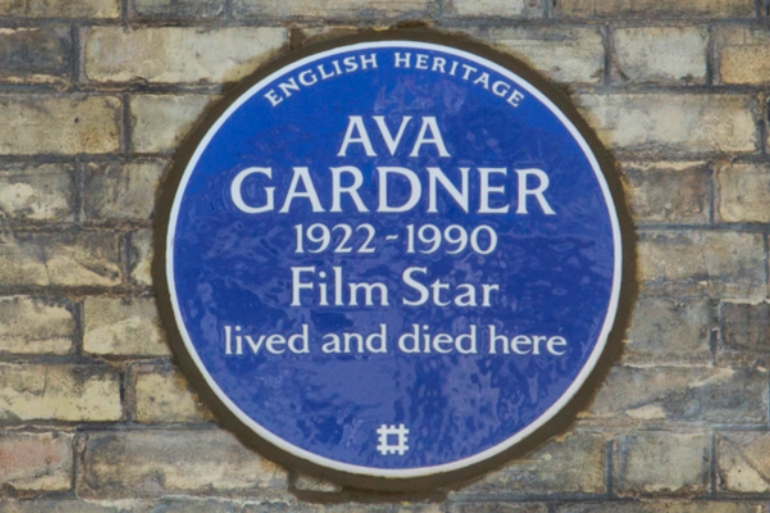 Ava Gardner Blue Plaque. Photo Credit: ©English Heritage.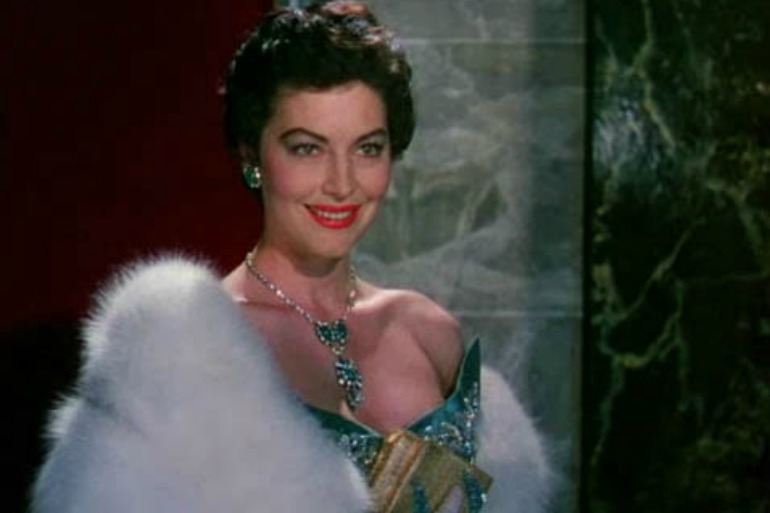 Ava Gardner – Barfoot Contessa. Photo Credit: © Wikimedia Commons.