47 New Blue Plaques for Iconic Musicians & Venues
To celebrate BBC Music last month the BBC Local Radio stations and Asian Network in England teamed up with the British Plaque Trust to unveil forty-seven historic Blue Plaques celebrating iconic musicians and venues. Several are in London and include:
Soho – David Bowie was honoured with a blue plaque outside the Soho studios where he recorded Hunky Dory, The Rise and Fall of Ziggy Stardust and the Spiders from Mars. The plaque is on the Trident Studios which shut in 1981 after recording some of the biggest names in music – The Bee Gees, the Rolling Stones, Queen, Lou Reed and Frank Zappa. It was also here that The Beatles recorded Hey Jude in 1968.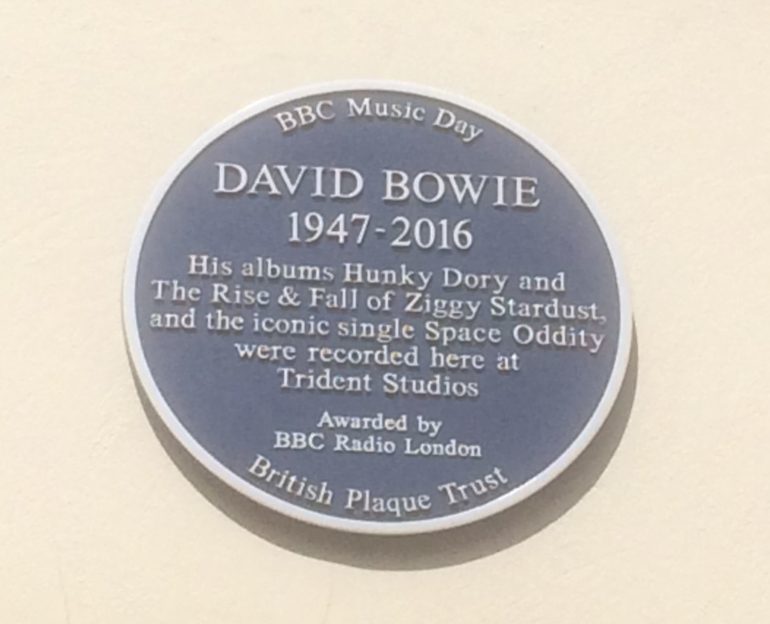 The Buttery, North Kensington sees a plaque to Emile Ford whose famous song was 'What Do You Want to Make Those Eyes at Me For'. The singer, producer and sound scientist made his performing debut at The Buttery in 1957 and became the first black British male artist to have a number one hit and million-seller.
Brick Lane has a plaque to Haroon Shamsher the founder of pioneering collective League of Joi Bangla Youth, later the Joi Bangla sound system. In the 1980s, with his brother Farook, he ran a traditional tape shop in London's East End. The group's aim was to fuse traditional Bengali music with the energetic funk attack of James Brown.
Another plaque in Brick Lane is for Saifullah 'Sam' Zaman (1965-2015) a London- based DJ of Bengali heritage who created music as State of Bengal for over two decades. He first rose to prominence off the back of a couple of tracks, Flight IC408 and Chittagong Chill and has gone on tour with Bjork. He also remixed for high profile artists such as Massive Attack (Mezzanine) and Nusrat Fateh Ali Khan.
Blue plaques outside London can be found at:
Brighton Dome where Abba won the Eurovision Song Contest for Sweden in 1974.
Chipping Norton Recording Studios (now Blue Horizon) where Status Quo, XTC, Gerry Rafferty, Duran Duran, Steve Winwood, Beverley Craven and Radiohead all recorded.
Salisbury – the Gaumont Theatre where Buddy Holly and The Crickets played in March 1958.
Maidstone, Kent – Royal Star Hotel where Bowie played in his early band the Manish Boys.

Karen Sharpe
I was born in London and have lived there for most of my life although I have now 'decamped' to what is known as the suburbs.
I have worked for an antiques removal/shipping company before joining the Metropolitan Police Force where I enjoyed a varied career for 14years. Since leaving I followed up…
You may also like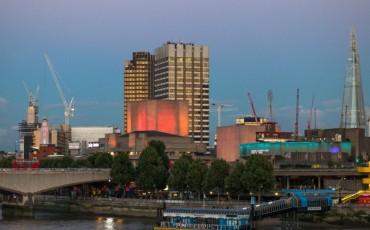 29 October 2015
The Queen Elizabeth Hall, Purcell Room and Hayward Gallery on the South Bank are now closed, preparing for a two-year refurbishment, and will re-open in 2017, which is exactly 50 years since they first opened in 1967-8. They are immune from listing status, unlike the Festival Hall, which is Grade 1 and the National Theatre is Grade 2 listed.
Read more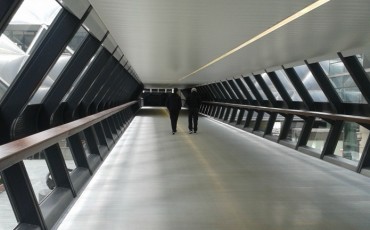 25 May 2015
It is not often that the name of Sir Norman Foster is associated with gardening. He is more well known for being the architect behind the Gherkin (he is thought to hate the nickname and prefers 30 St Mary Axe), the British Museum Great Court, City Hall and Wembley Stadium. But gardens? No, not really until the opening of Crossrail Place in early May.
Read more