4 Reasons to Attend London's Embankment Summer Market
Successfully launched in 2015, the Embankment Summer Market, part of the Northbank Summer Festival programme of events makes a return this year on Friday 15th July to Sunday 17th July. Held at the scenic Embankment Gardens on London's Northbank between Embankment Station and the Royal Courts of Justice and Somerset House, here are four reasons to consider attending this free and unique three-day event which attracted more than 15,000 people last year:
1. Browse and shop the City Showcase Market that will bring together 190 handpicked emerging artisans, artists, fashion and jewellery designers.
2. Eat delicious food via a wide selection of street vendors (British, Thai, Italian, American, etc.) and Farmer's Market.
3. Play games like giant Jenga and croquet with your family and friends.
4. Listen to live music and entertainment from over 50 artists, bands and musicians from across the musical spectrum.
To review the line-up of vendors and entertainers at the Embankment Summer Market, visit the City Showcase Market website.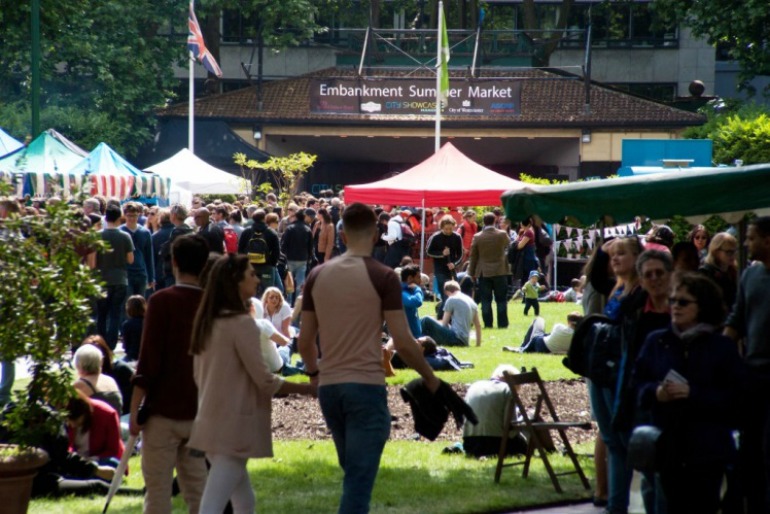 Embankment Summer Market. Photo Credit: ©Bob Marsden.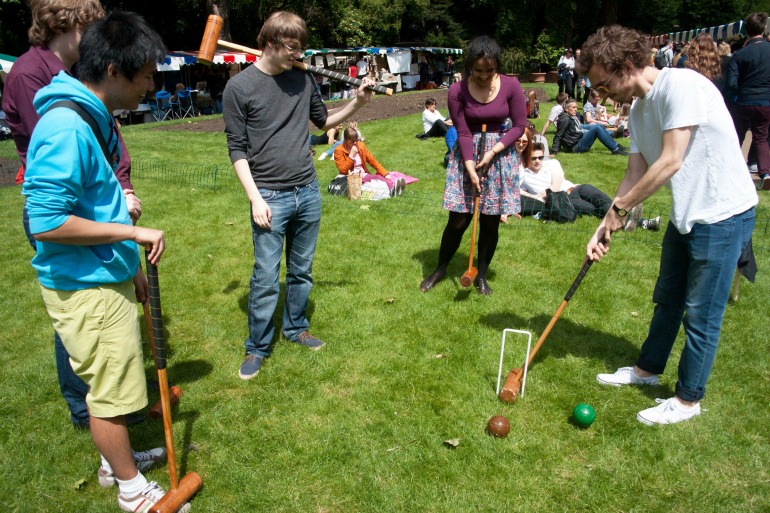 Embankment Summer Market. Photo Credit: ©Bob Marsden.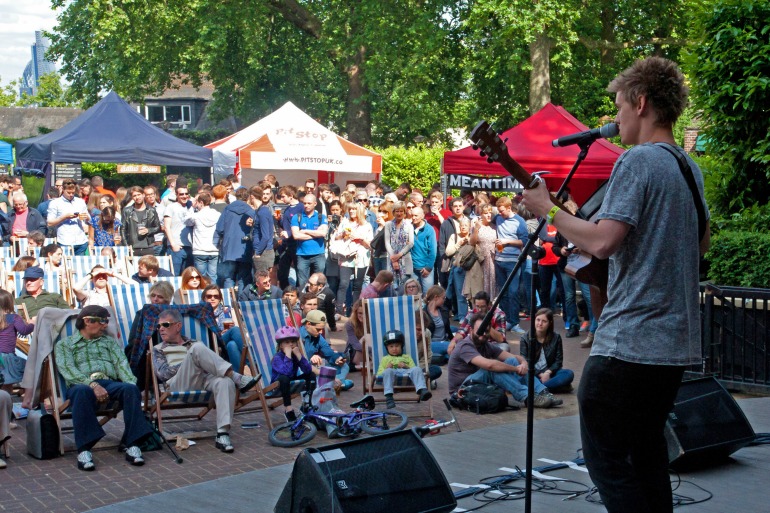 Embankment Summer Market. Photo Credit: ©Bob Marsden.

Ursula Petula Barzey
Ursula Petula Barzey is a Digital Marketing Consultant who enjoys all that London has to offer to its residents as well as visitors from all across the globe.
You may also like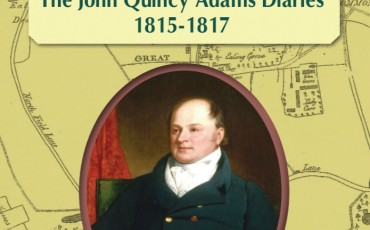 28 June 2015
The Little Ealing History Group publishes An American President in Ealing: The John Quincy Adams Diaries 1815 to 1817 The Little Ealing History Group has published a unique local history book based on the diaries of John Quincy Adams, a leading nineteenth-century American statesman and diplomat.
Read more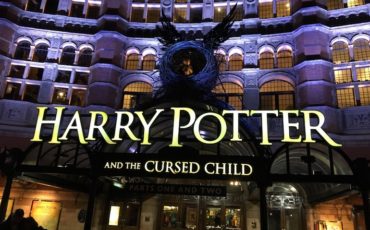 01 February 2018
London is a "world class" city on many levels, and attracts visitors for a wide variety of reasons, and none more so than for its theatrical reputation, credentials and concentration of West End theatres, known as "Theatreland." Today there are well over sixty theatres both large and small located in a fairly tight geographical area.
Read more