10 Iconic Photo Locations in London
For visitors to London who want to document their trip through photography for sharing on social media or with family and friends back home, here are 10 iconic photo locations around the city.
1. Abbey Road
For a musically inspired photograph, head to Abbey Road Studios. The Beatles made the zebra crossing famous by using it as the setting for the cover of their Abbey Road album and countless tourists flock to the crossing every day to get their photo taken.
2. The British Museum
The most popular museum in London is the perfect location to learn more about ancient culture and civilisation and for taking a few selfies with some of the controversial artwork on display including The Parthenon Marbles, also known as the Elgin Marbles.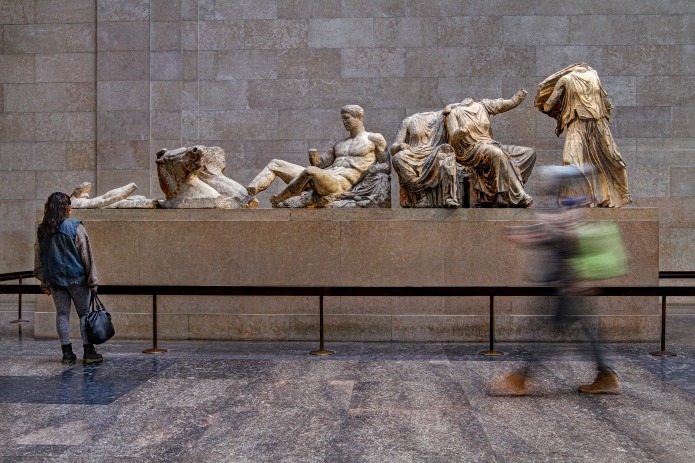 Part of the Parthenon Marbles, also known as the Elgin Marbles collection at British Museum. Photo: ©Flickr/ XynnTii.
3. Changing of the Guard at Buckingham Palace
To capture some of the best sights at Buckingham Palace, be sure to coincide your visit with the Changing of the Guard; this process involves a new guard exchanging duty with the old guard and is a colourful spectacle of British pageantry.
4. Houses of Parliament
The Palace of Westminster also commonly referred to as the Houses of Parliament is the meeting place for the British House of Commons and the House of Lords. It is also a popular destination for taking iconic photographs of London. When you take a picture from the South Bank side of the river, you can capture the Houses of Parliament with Big Ben. However, you can get close up and personal on the north of the river, allowing you to look over to the Coca-Cola London Eye.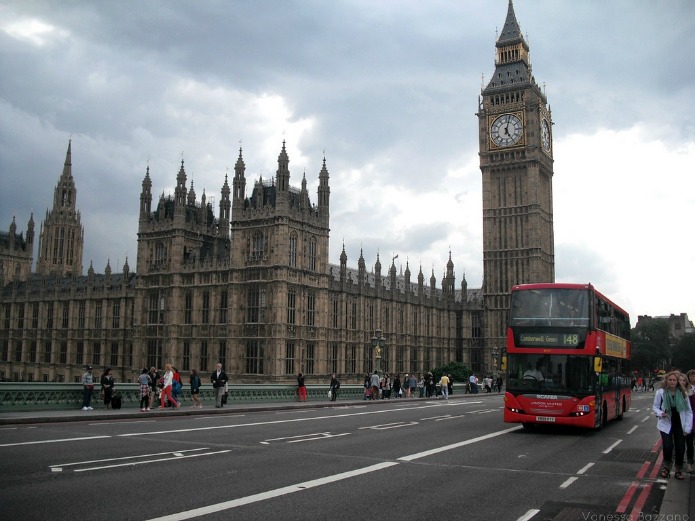 Palace of Westminster & Big Ben. Photo: ©Flickr/VanessaBazzano.
5. Madame Tussauds
If you are not fortunate enough to see some actual celebrities during your time in London, be sure to spend some time at the world famous waxwork museums, getting a picture of yourself with the star or celebrity you love. In addition to movie and sports celebrities there are also wax figures of the British Royal family.
6. Piccadilly Circus
With a dazzling array of advertising holdings and the Statue of Eros, this is one of the most iconic areas of London for photography and people watching.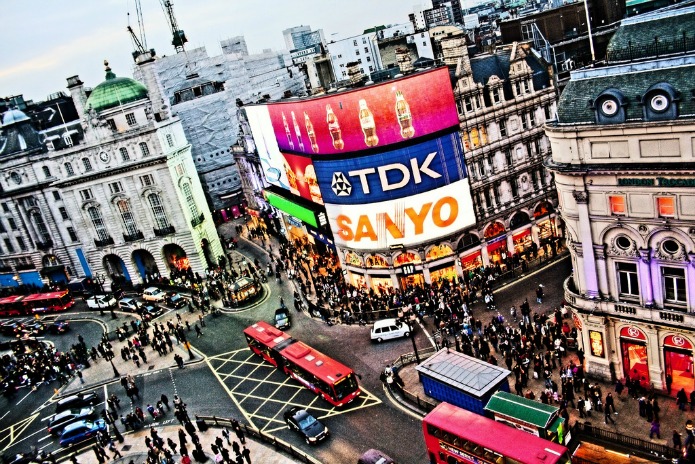 Piccadilly Circus. Photo: ©Flickr/Clry2.
7. Richmond Park
While seeing things up close and personal is brilliant in London, it is worthwhile taking the long view at times. Heading to Richmond Park will provide you with a view of St Paul's that is markedly different yet just as breath-taking as viewing it close-up. Other parks and hills to bear in mind that offer good long-range views of the city include Parliament Hill, Primrose Hill or Alexandra Palace.
8. The Red Phone Booth
When it comes to iconic images of London, the traditional red booth stands alongside red buses, black taxis and the traditional London Underground site. These red phone boxes are diminishing rapidly but there are still plenty to be found, with key tourist hubs like The Strand offering the chance to grab a picture with a London icon. If you are a Doctor Who fan, you may prefer to spend your time looking for a blue police box, with a popular one being found outside of the Earl's Court Tube Station. If you are looking for a picture with the TARDIS, this is an ideal setting.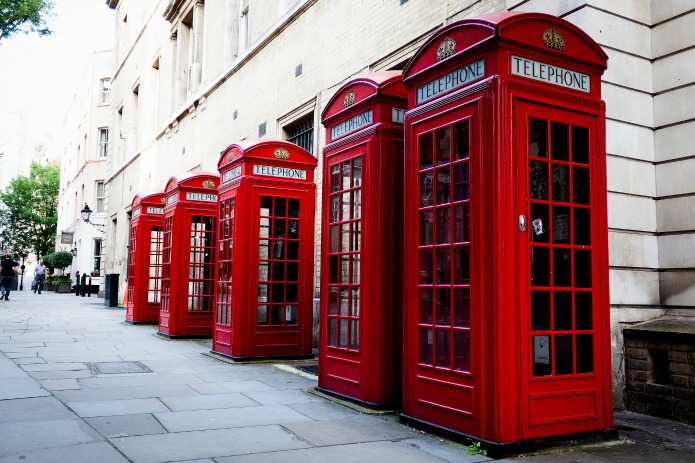 Light Red phone booth. Photo: ©Flickr/MikeDixson.
9. St Paul's Cathedral
You can get some wonderful photographs on Ludgate Hill as you walk towards St Paul's Cathedral. Also, from the Millennium Bridge — which is only open to pedestrians – you can get stunning images of St Paul's Cathedral and the Tate Modern, so if you are looking to get the perfect blend of traditional and modern London, this is the spot for you.
10. Tower Bridge
Tower Bridge is one of the most iconic destinations in the whole of London and there are a number of angles available to get a great picture. Depending on your stance, you may be able to combine a snap of Tower Bridge with some of the most stylish buildings of Modern London, the Gherkin or The Shard.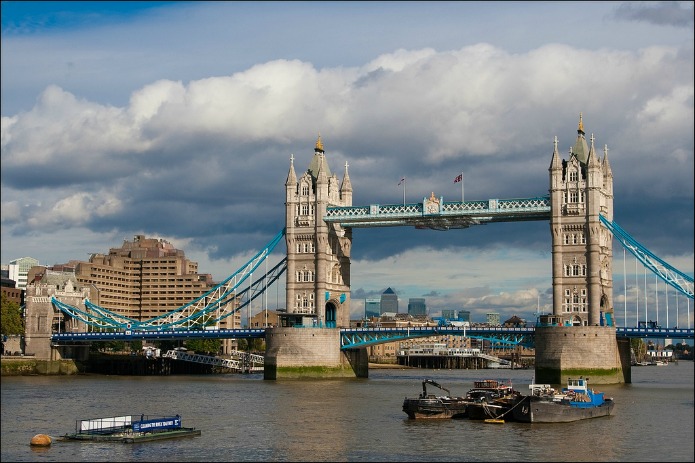 London Tower Bridge. Photo: ©Flickr/AndréZehetbauer.

Ursula Petula Barzey
Ursula Petula Barzey is a Digital Marketing Consultant who enjoys all that London has to offer to its residents as well as visitors from all across the globe.
You may also like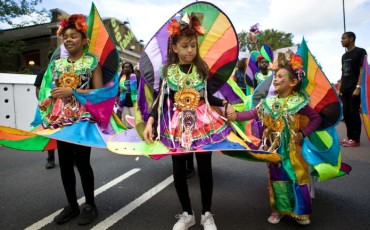 22 July 2015
First held in 1964 as an offshoot of the Trinidad Carnival, the Notting Hill Carnival has remained true to its Caribbean roots, bringing a spirit of diversity to London. When it first started, around 500 people attended the Caribbean festival. Today, the carnival attracts lots of people to London, and continues to grow in popularity. Expect some 50,000 performers, nearly 40 sound systems and more than 1 million spectators over the bank holiday weekend.
Read more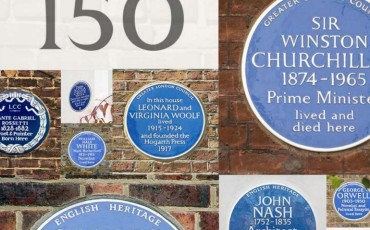 30 April 2016
In 1866 the Blue Plaque scheme was founded by the Society of Arts and so this year they celebrate their 150th anniversary. Now managed by English Heritage, London's blue plaques are handmade in Cornwall by the Ashworth family. The first blue plaque was awarded to the poet Lord Byron in 1867, but his house in Holles Street, was demolished in 1889 – today it is the site of John Lewis department store.
Read more