The Lord Mayor's Show
Central London close to Blackfriars, St Paul's Cathedral and Mansion House

For more than 800 years, the newly elected Lord Mayor of London has been rowing, riding, or marching off to the distant village of Westminster to swear loyalty to the Crown and begin his or her year in office. Over the centuries, that journey became known as the Lord Mayor's Show.
The Lord Mayor's Show has been a mediaeval carnival, a renaissance spectacle, and a military parade, and it is still the longest and most splendid civic procession in the world. This is your chance to see the City's businesses, Livery Companies, charities, Her Majesty's Forces, the City Police, and Londoners from all walks of life come together to enjoy a splendid celebration of the City's ancient power and prosperity, just as they did in the middle ages.
The City of London Tour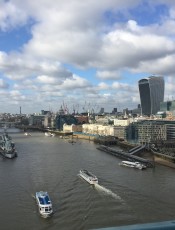 Experience the Character and Excitement of London's oldest Quarter known as The City!
A City of London Tour is unmissable because…
"The City" is…
VIEW TOUR NOW