Pride in London Parade
Oxford Circus, Piccadilly Circus and Trafalgar Square

Dig out your most colourful outfit to celebrate the diversity of the LGBT+ community as thousands of people of all genders, sexualities, races, and faith come together for Pride in London. An amazing two-week, city-wide Festival tees up the main event, the colourful Pride in London Parade. 30,000 people take part as it travels from Portland Place to Trafalgar Square, where the party continues with an incredible line-up of entertainment.
London Multicultural Tour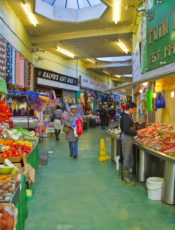 Discover diverse, fascinating and constantly evolving neighbourhoods on a tour of Multicultural London.
A London Multicultural Tour is unmissable because…
For centuries, London has seen…
VIEW TOUR NOW