The Royal Academy's annual Summer Exhibition is the world's largest open submission contemporary art show. Now in its 246th year, the 2014 exhibition continues the tradition of showcasing work by both emerging and established artists in all media, including painting, sculpture, photography, printmaking, architecture and film.
Everything you'll see at the Summer Exhibition represents what is happening in the art world right now. New and recent art created by everyone from emerging artists to the biggest names in contemporary art and architecture.
The sheer variety of work presented each year is what makes the Summer Exhibition an annual highlight of the cultural calendar. This year, you can explore the black and white room curated by Cornelia Parker, see what the new RAs Thomas Heatherwick and Bob and Roberta Smith have in store and, as ever, view hundreds of other works by people who may yet become your new favourite artists. The Royal Academy's 2014 Summer Exhibition is on until 17 August.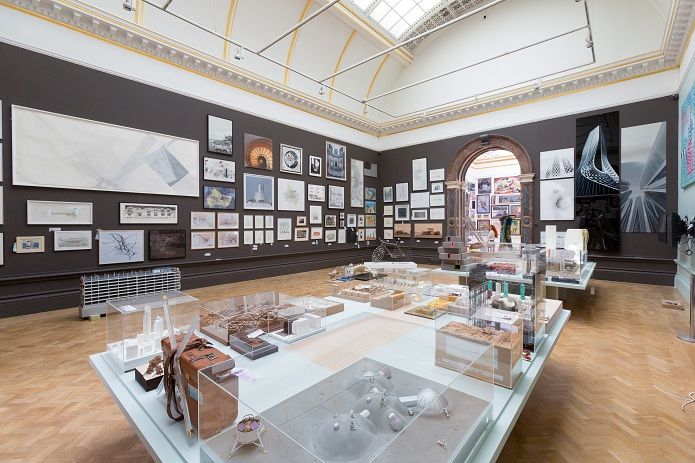 Installation view of Royal Academy Summer Exhibition 2014. Photo: © Benedict Johnson.
An introduction to Summer Exhibition 2014 from Royal Academy of Arts on Vimeo
END
Would you like to explore London and beyond with a highly qualified and enthusiastic Blue Badge Tourist Guide? Use our Guide Match service to find the perfect one for you!