Cornelia Parker's One More Time Unveiled at St Pancras
Cornelia Parker's One More Time was unveiled recently at St Pancras International station as the inaugural artwork in Terrace Wires, billed as "the fourth leg" of London's rotational public art spaces alongside the Fourth Plinth, Serpentine Gallery and the Tate Modern's Turbine Hall.
The piece, which is a working replica of the station's iconic DENT London clock reversed out in black with white hands and numerals and silver detail, is suspended 16 metres in front of the original so for those alighting from the trains the original face will gradually appear eclipsed. Conceived to invoke meditative thoughts on the passage of time, life and mortality Parker describes the clock as "the most conscious focus of a railway station, a dominant force".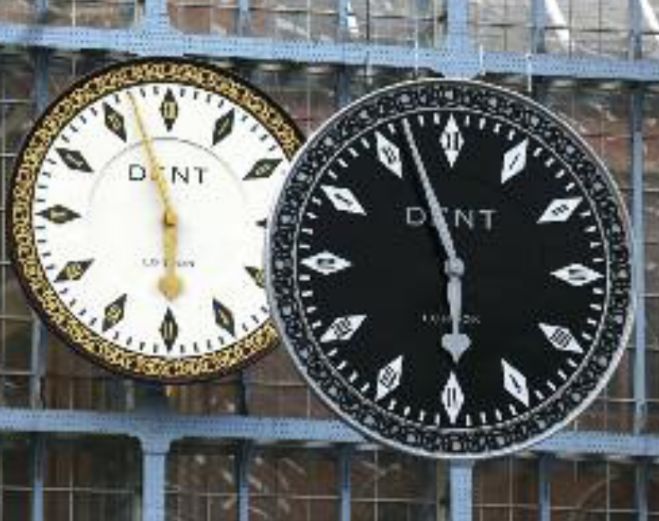 One More Time, 2015, by Royal Academician Cornelia Parker for Terrace Wires at St Pancras International station, co-presented by HS1 Ltd. and the Royal Academy of Arts. Photo: © Tim Whitby, Getty Images.

You may also like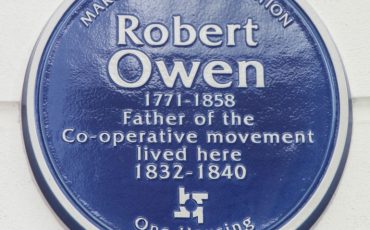 08 November 2016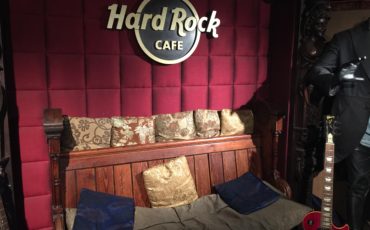 10 January 2017
London is one of the world's leading cites for a number of reasons and one of them is the diversity of musical talent that has lived, worked and played in the city. Our London Rock "N" Roll Tour takes you to some of these key locations and your knowledgeable Blue Badge Tourist Guide will relate some of the larger than life antics that occurred in this musical city.
Read more