Tracing The Tower Of London Poppies
Who can forget the wonderful site of the 888,246 handmade ceramic poppies by the artist Paul Cummins filling the moat of the Tower of London and cascading down the walls and over the drawbridge area three years ago? Created to represent every British fatality during WWI and to remember the 100 years since the outbreak of war 'Blood Swept Lands and Seas of Red', grew daily, aided in a small way by many Blue Badge Tourist Guides who helped to plant some of the poppies. Each poppy was sold to raise money for service charities with the exception of a few flowers still touring the country. And a new project has been launched to track down every single poppy from the exhibit and 'pin' it on a map of the world at Where Are The Poppies Now. So if you've got one of these ceramic poppies, be sure to head to the website and map your poppy!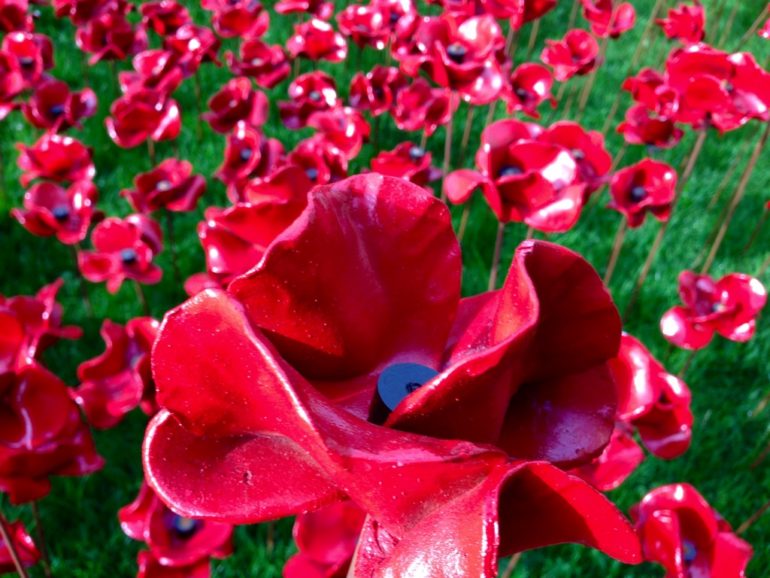 Tower of London – Blood Swept Lands & Sea of Red. Photo Credit: © Ursula Petula Barzey.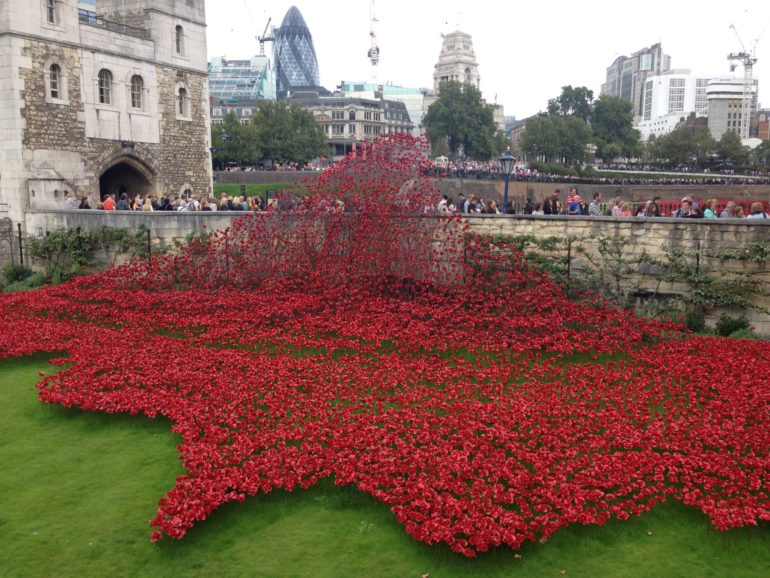 Tower of London – Blood Swept Lands & Sea of Red. Photo Credit: © Ursula Petula Barzey.

Karen Sharpe
I was born in London and have lived there for most of my life although I have now 'decamped' to what is known as the suburbs.
I have worked for an antiques removal/shipping company before joining the Metropolitan Police Force where I enjoyed a varied career for 14years. Since leaving I followed up…
You may also like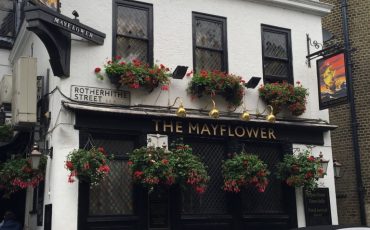 15 May 2017
They may have to travel across an ocean to get here, but for Americans in London, home is never that far away. Britain and the United States have a long shared history, and there are many sites in London associated with America. They reflect the close political, cultural and military ties between the two countries. The term "special relationship," often used to refer to the Anglo-American friendship, was first coined by Britain's wartime Prime Minister, Winston Churchill, whose mother was American.
Read more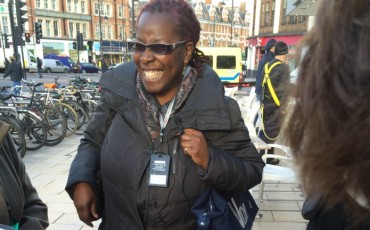 03 April 2015
Angela Morgan, our London Blue Badge Tourist Guide for the Brixton walk in December, definitely has the street cred for a walking tour of Brixton, being familiar with not only the people of the area but the kind of fruit, veg, fish and meat you can buy in the market. We had a great lesson in sweet potatoes, yams, akee and even breadfruit, which was transported on the Bounty by Captain Bligh and Fletcher Christian to feed the slaves who were ancestors of many of the current occupants of the area.
Read more